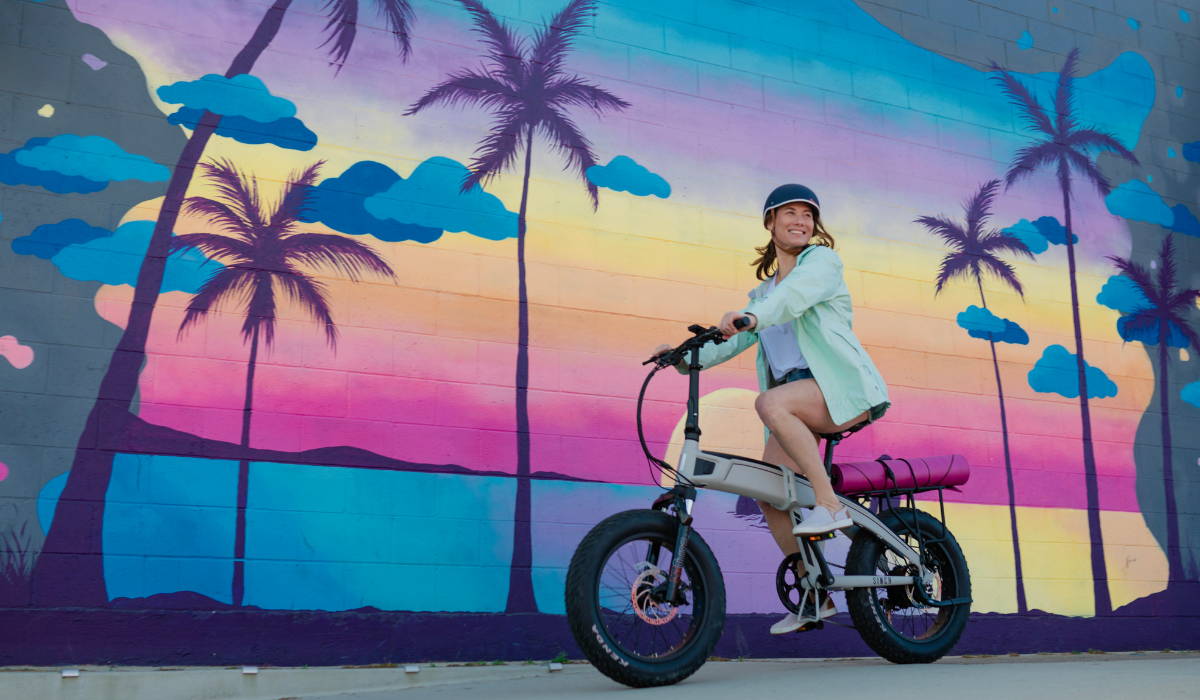 Sinch: Aventon's Foldable Ebike Refreshed!
May 24, 2022
Allow us to re-introduce our first-ever folding fat tire ebike, Sinch! Refreshed and ready to take on any and all-terrain adventures in comfort and style, the upgraded Sinch has arrived just in time for summertime adventures and the start of the biking season.
Sinch is still easy to mount and dismount from. It's still just as easy to fold, store, and travel with. It's still the most comfortable ride, through snow, sand, dirt, and all! And if you ask us, still the most unique folding electric bike out there with the most character! So what makes this Sinch different? Not only a new colorway, but it now also arrives with one of our latest features, right to your doorstep!
Check out the upgraded Sinch and its new perks, and discover why it's the perfect ebike for your adventuring needs, no matter how rugged they may be!
What's New?
While our newest Sinch model still has the same anatomy, components, technical specifications, and performance expectations as the original Sinch, there are a few highlights that make this expansion stand out: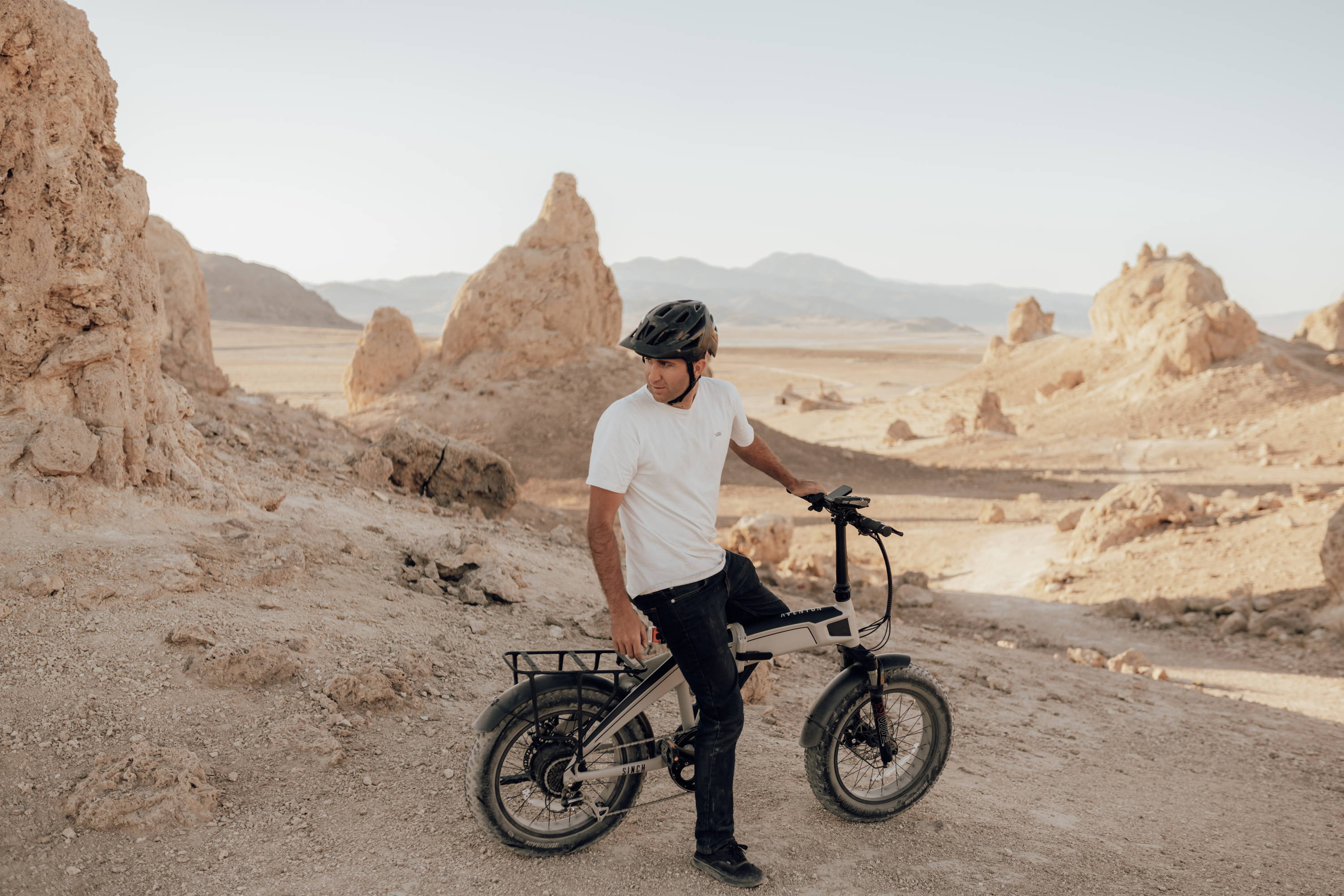 New Color!
We're thrilled to introduce a new color into the Sinch family: Cloud Grey! This beautiful hue is light enough for others to still spot you on the road yet slightly saturated for the elements to leave their fingerprints, or souvenirs if you will, from your adventures. Of course, if that's the type of rugged riding you're into. With the Cloud Grey Sinch, you're guaranteed a good time, even on the grayest of days!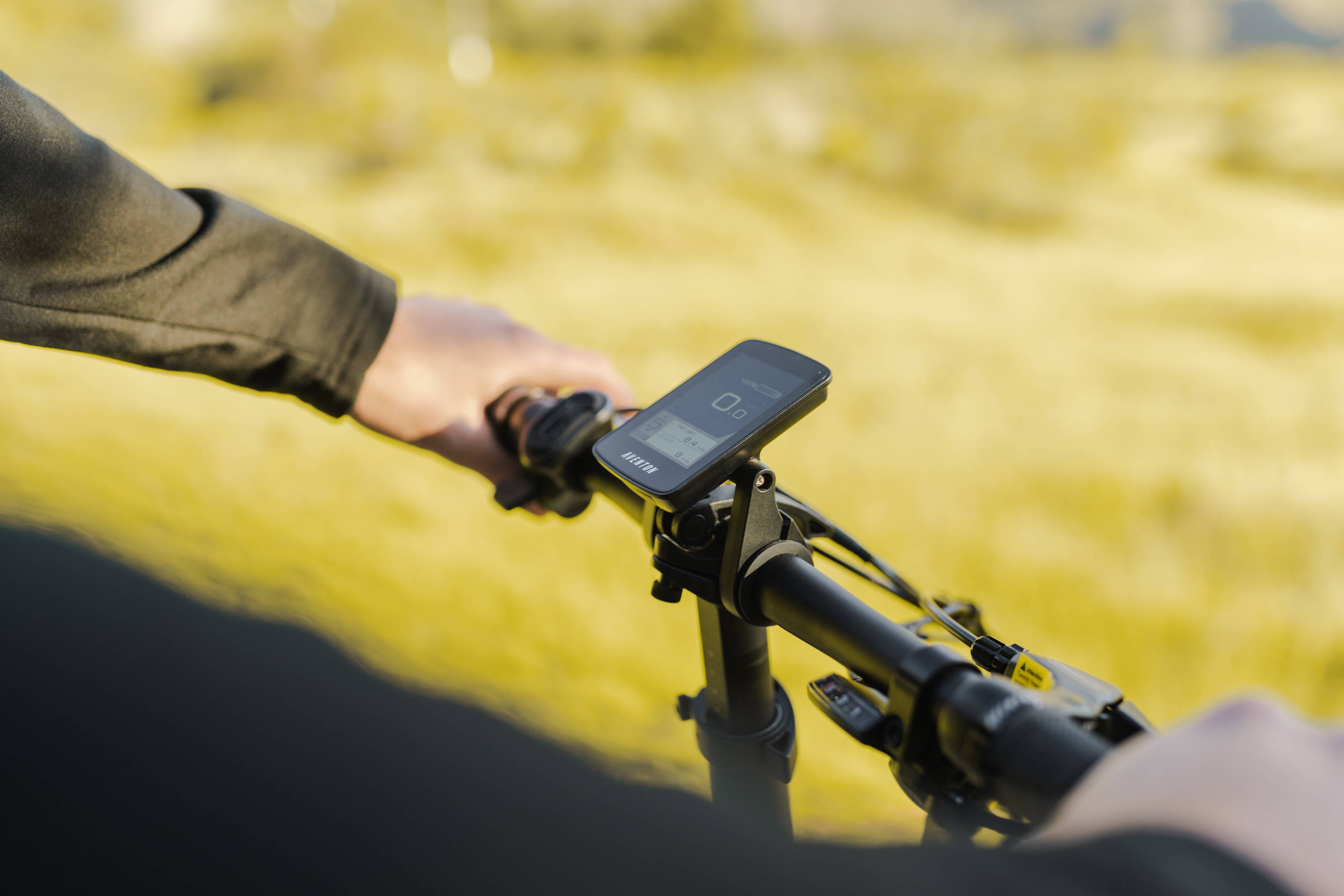 Our Interactive Full-Color Display
The Sinch also features our backlit, Full Color Display, now as an integral component! Gone are the days of viewing basic bike insights in black and white. Step into vibrancy and stay in the know whether you're mid-ride or post-ride; The color display gives its riders their riding data and metrics right at their fingertips, from distance traveled, pedal assist level, to battery life left. Compatible with Apple and Android smartphones, the color display can also pair to the Aventon app, for additional insights into rides, changing top speed, as well as connecting with the larger Aventon community!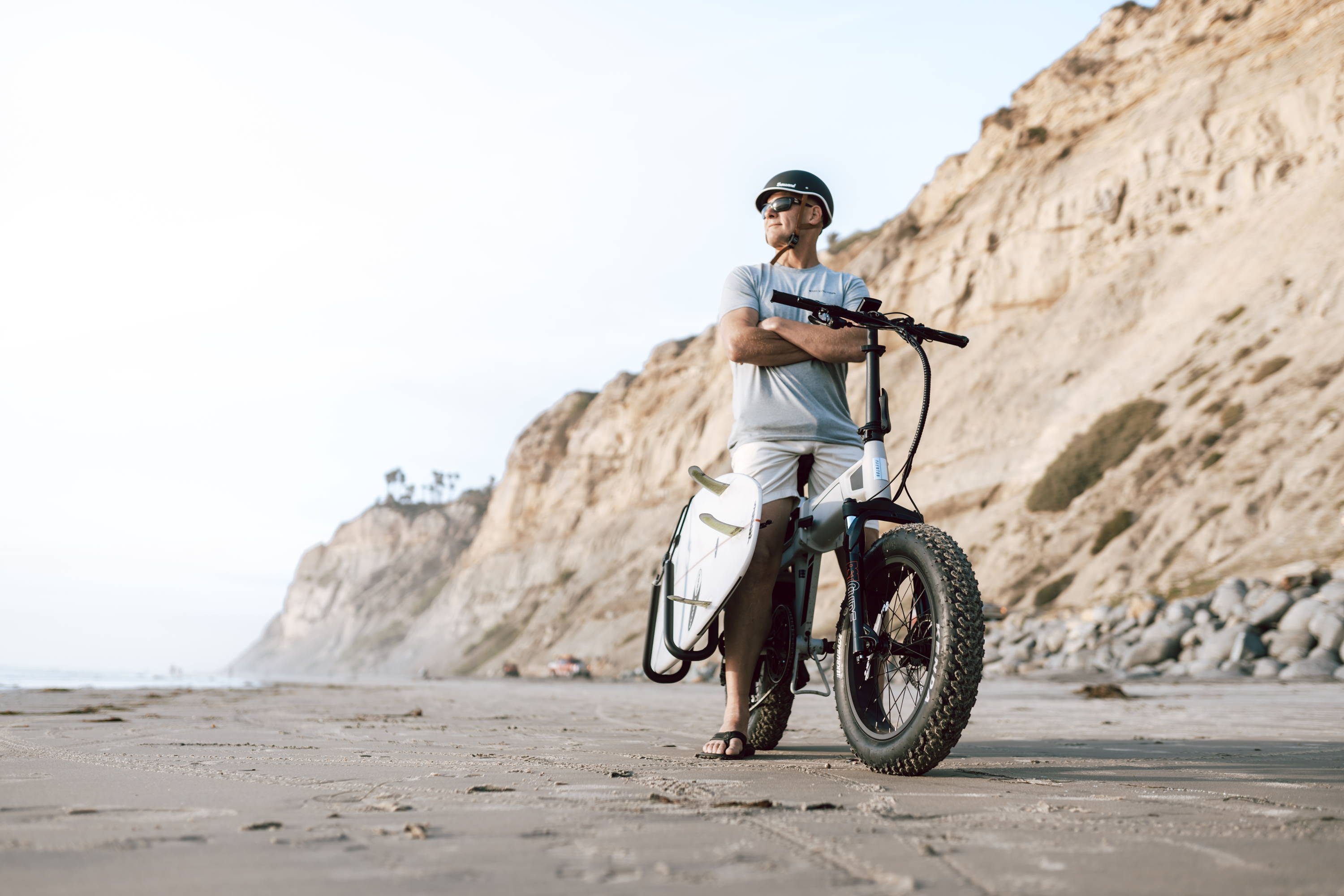 Price Point
The suggested retail price for Sinch is $1,799, given the pre-installed, upgraded, and app-enabled color display! If the comfort, all-terrain exploration possibilities, and new features still haven't swayed you to check Sinch out, maybe discovering how much gas you'd save when riding an ebike will! Check out our blog post to calculate just how much Sinch could save you!
Updates to the Original Sinch
The original Sinch models in black and white also underwent a slight makeover and upgrade of their own. At a suggested retail price of $1,799, Sinch ebikes in the original black and white colors will now also arrive with the upgraded Full Color Display pre-installed! So no matter which direction your Sinch electric bike takes you in, the intuitive color display will have your back every pedal of the way, with battery life left, miles rode, and even a USB port to charge your smartphone in the event of an emergency! Here's a brief overview of some of the Full-Color Display's features including how to use it:
Riding data is brought to life via its vibrant color screen.

The color display is compatible with most Apple and Android devices; Simply pair your display to the Aventon app to control your ebike!

View current speed, distance traveled, pedal assist level, and remaining battery life at a quick glance!

When you want access to deeper insights into your ride, check out the Aventon app to view your calories burned, average speed, and more!

Unlock the factory set top speed of Sinch through the Aventon app.

Connect with the larger Aventon community by sharing your rides and swapping insider tips!
View the color display here and learn how to use it and how to connect to the app here!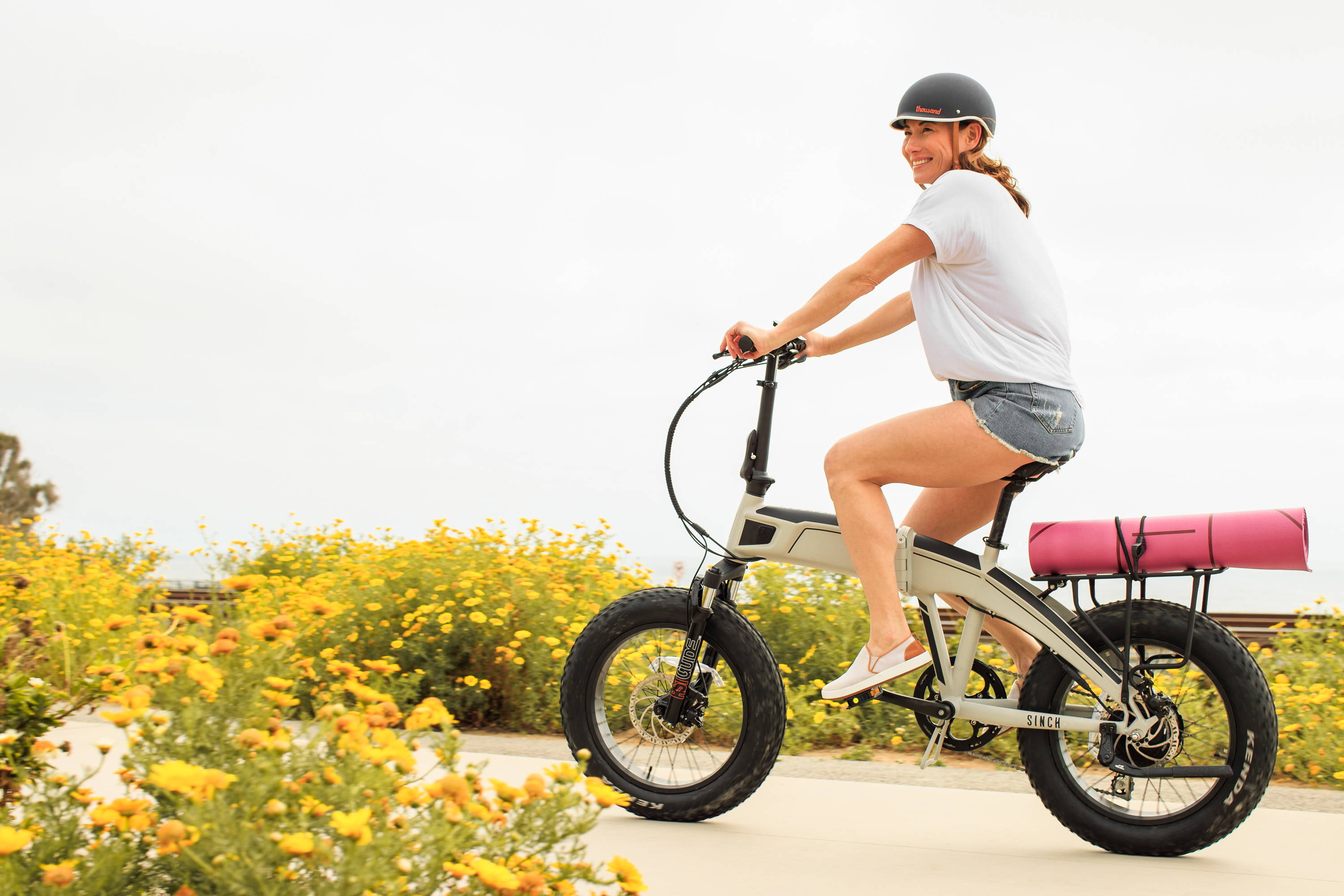 Check Out Sinch
The Sinch is the latest refresh within the Aventon lineup, giving riders a combination of power, comfort, and versatility, to be able to go anywhere and everywhere with confidence!