Get to Know the Next-Generation Pace 500 & 350 Ebike Models
March 21, 2022
Spring has officially sprung and what better way to enjoy the transitioning season, blooming flowers, and the crisp, fresh breeze of the outdoors than with Aventon's newest ebike? Meet the Next-Gen Pace 350 and 500! The Aventon Pace is our first-ever ebike, and one that put us onto the map for ebikes; Our Next-Gen Pace is just that: the original Pace, reimagined!
Next-Gen Pace is still our popular cruiser and still one of our most comfortable electric bikes, but with some added features. It's one of our lighter electric bikes to date, without sacrificing power or performance for anyone who's looking for that extra punch. Next-Gen Pace is also a great entry-level bike for anyone who's curious about trying out electric bikes but may be wary about the electric component.
With the touch of a button, Next-Gen Pace riders can take charge of their ride and own the power; So whether you're just starting out cycling or finding yourself getting back into the saddle after some time, go where you want to go, how you want to, and set the pace you want to get there in with Next-Gen Pace!
Learn More About Next-Gen Pace
Pace was the first electric bike Aventon engineered and became known for in the electric bike world after our pivot from producing high-performance traditional bicycles. In addition to being a revamped version of Aventon's first and founding electric bike, Next-Gen Pace also comes equipped with our latest features and innovative designs. Check out some of its standout additions below.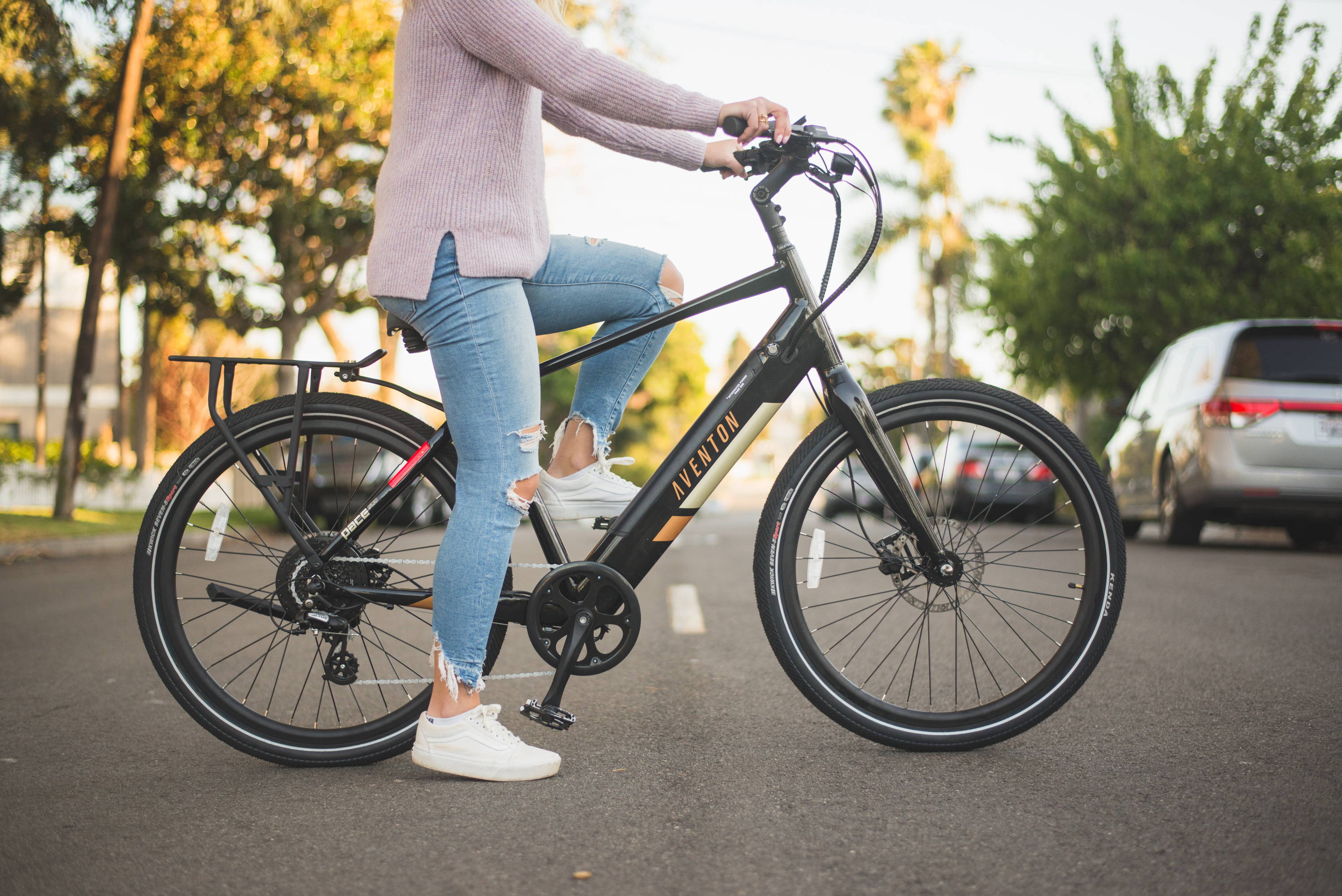 TÜV Rheinland Certified
Aventon is the first U.S. based company to be issued the TÜV Rheinland North America cTUVus Certificate, and the Next-Gen Pace is the first ebike of its class to receive this safety certification. TÜV certification tests the safety of electric vehicles, including bikes, to ensure they are safe for public sale and use.
Complying with the UL 2849 standard, Next-Gen Pace electric bike models have gone through a rigorous evaluation process, including product safety, battery management, and functional safety requirements. They also meet the safety standard requirements for the controller, motor, and charger, among other components. With products having to meet prestigious standards, Aventon dedicated itself to exceeding TÜV expectations for the Next-Gen Pace line and onward, putting the safety of its consumers first.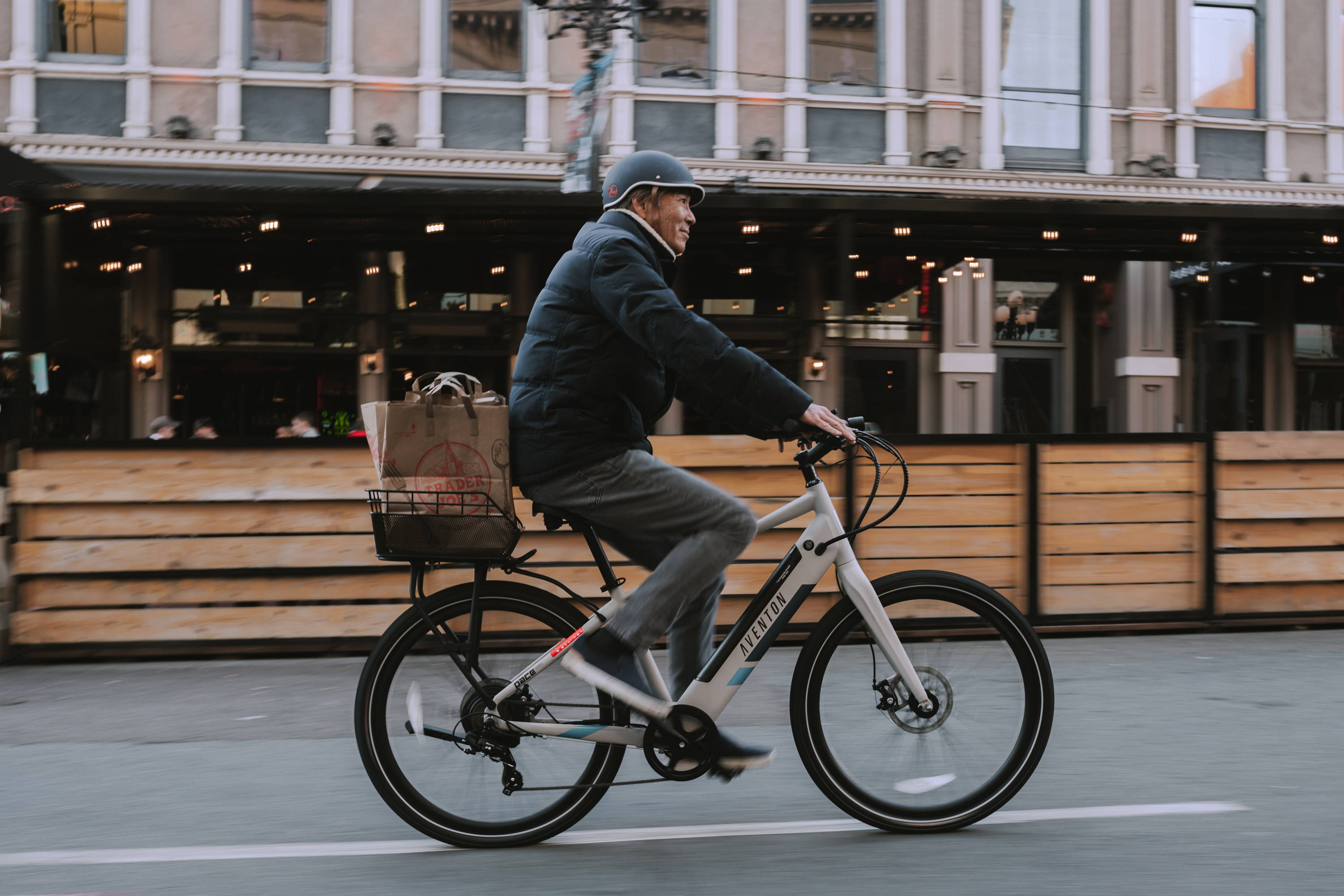 Integrated Components
Next-Gen Pace's seamlessly integrated electric components, like the battery, will have others questioning whether or not you're even riding an ebike. The removable battery is seamlessly integrated into the downtube of the ebike, creating a sharper and sleeker look. Next-Gen Pace's attached headlight turns on with the click of a button on the control pad while the integrated brake lights activate any time the brake levers are pulled. Whether you're biking home during rush hour or going for a quaint ride around your town, these features allow you to see while also being seen by others. Did you also know you can turn on your Next-Gen Pace ebike's headlight via the Aventon mobile app?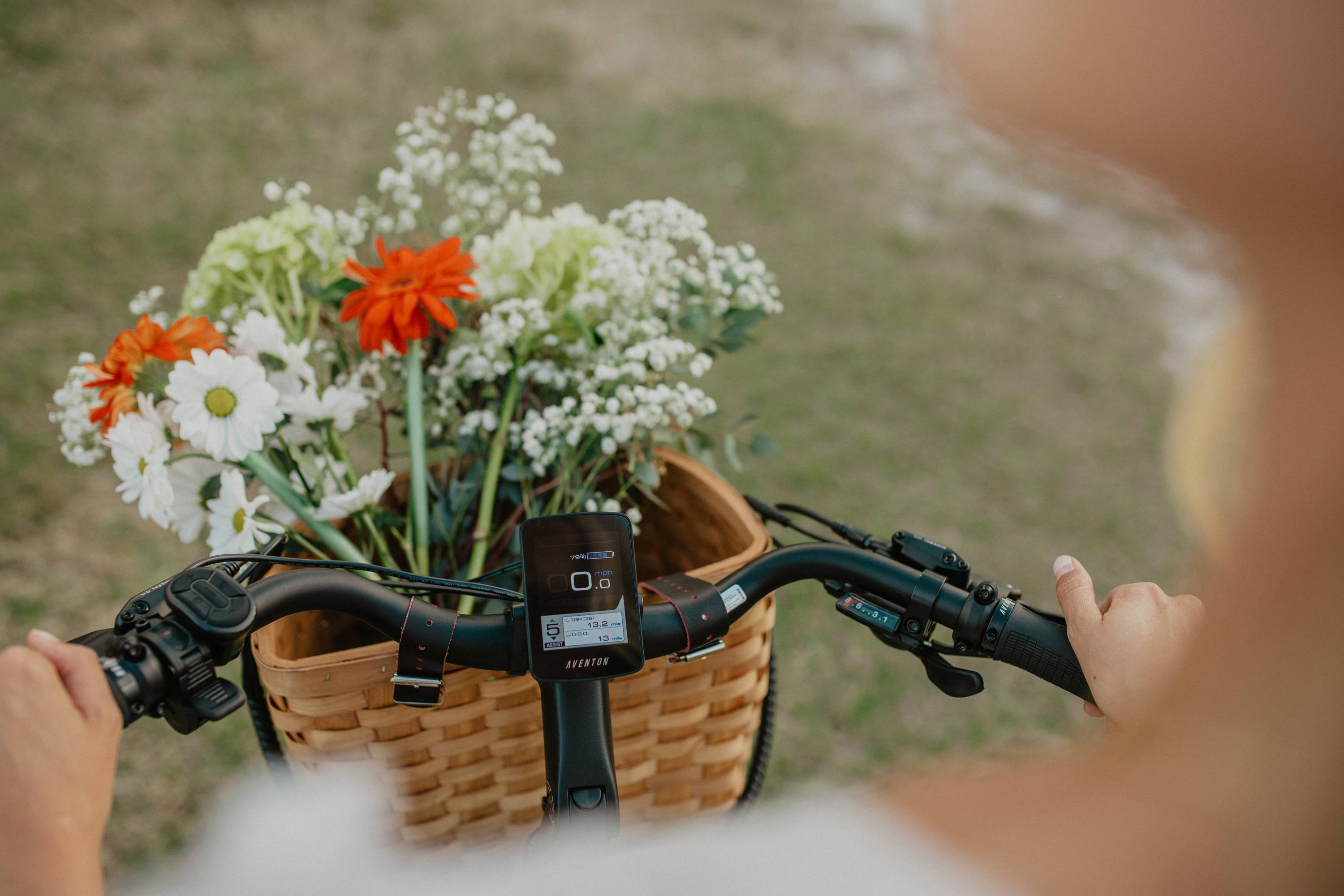 Full-Color Display
Aventon's intuitive color display, with backlit capabilities, details your riding data right at your fingertips. Whether you need to know your remaining battery level or distance traveled thus far, a quick glance at your display provides all the information needed, no matter if you're mid-ride with your friends or scheming a route detour to run more errands. Next-Gen Pace's display can also connect to your smartphone via the Aventon mobile app, where you can turn on your ebike headlights when riding into the evening or adjust the top speed when you want to experience more thrill. The Aventon app also allows you to view your total ride history (we wholeheartedly encourage taking time to celebrate your ride accomplishments) and connect with others in the Aventon community when you want to boast about said accomplishments!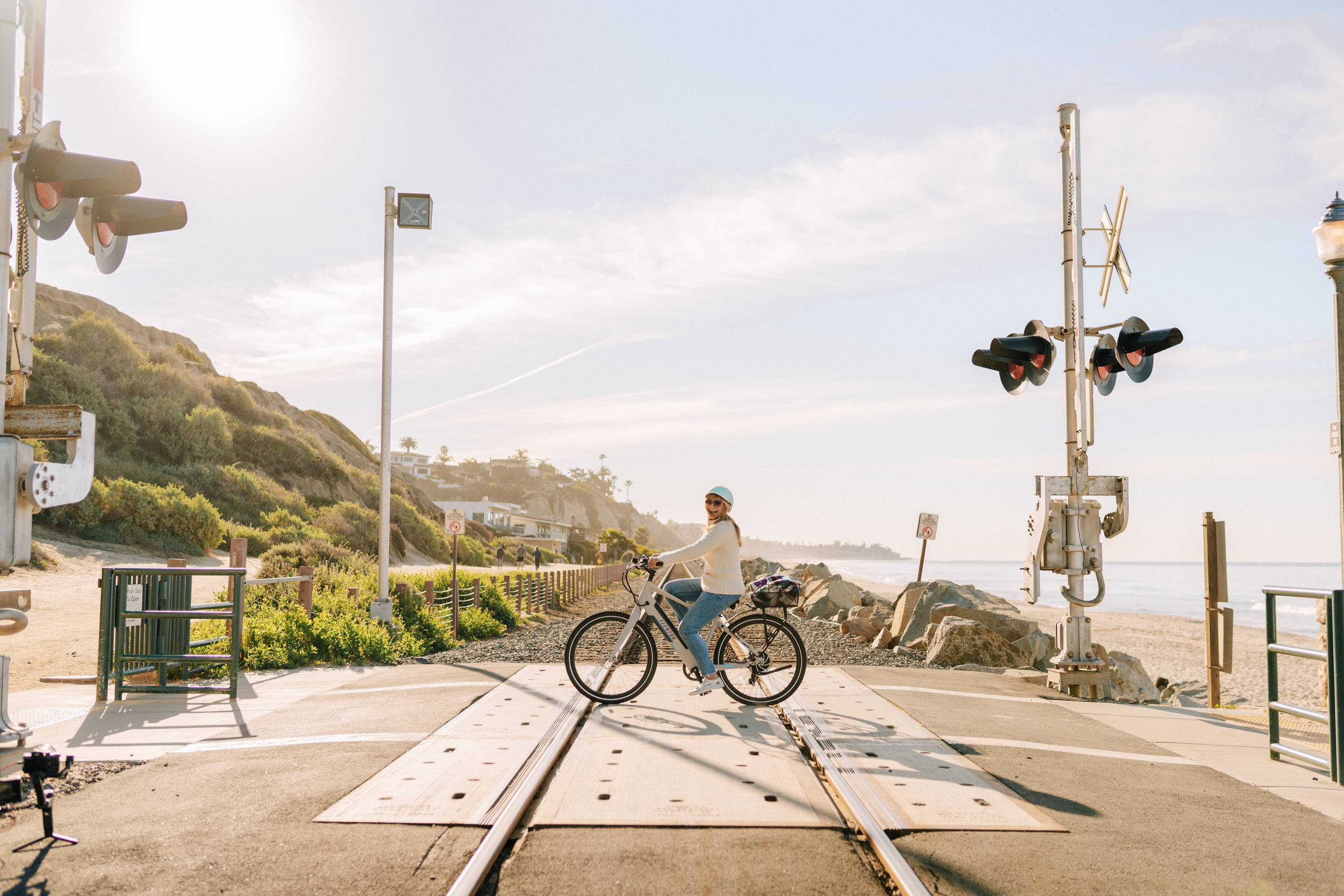 More Options, More Fun
Next-Gen Pace 350 and 500 models come in both a traditional step-over and a Step-through frames. Yes, you read that correctly; Next-Gen Pace 350 has a step-over option now! Offering 2 sizes per frame style, riders can choose between S/M and M/L in Step-through and Regular or Large for step-over versions. In addition to some of the traditional hues used on the original Pace models, there are additional colors choices. Whether you prefer monochromatic or technicolor, you'll have the option to choose between six colors total to find the right shade to mirror your style.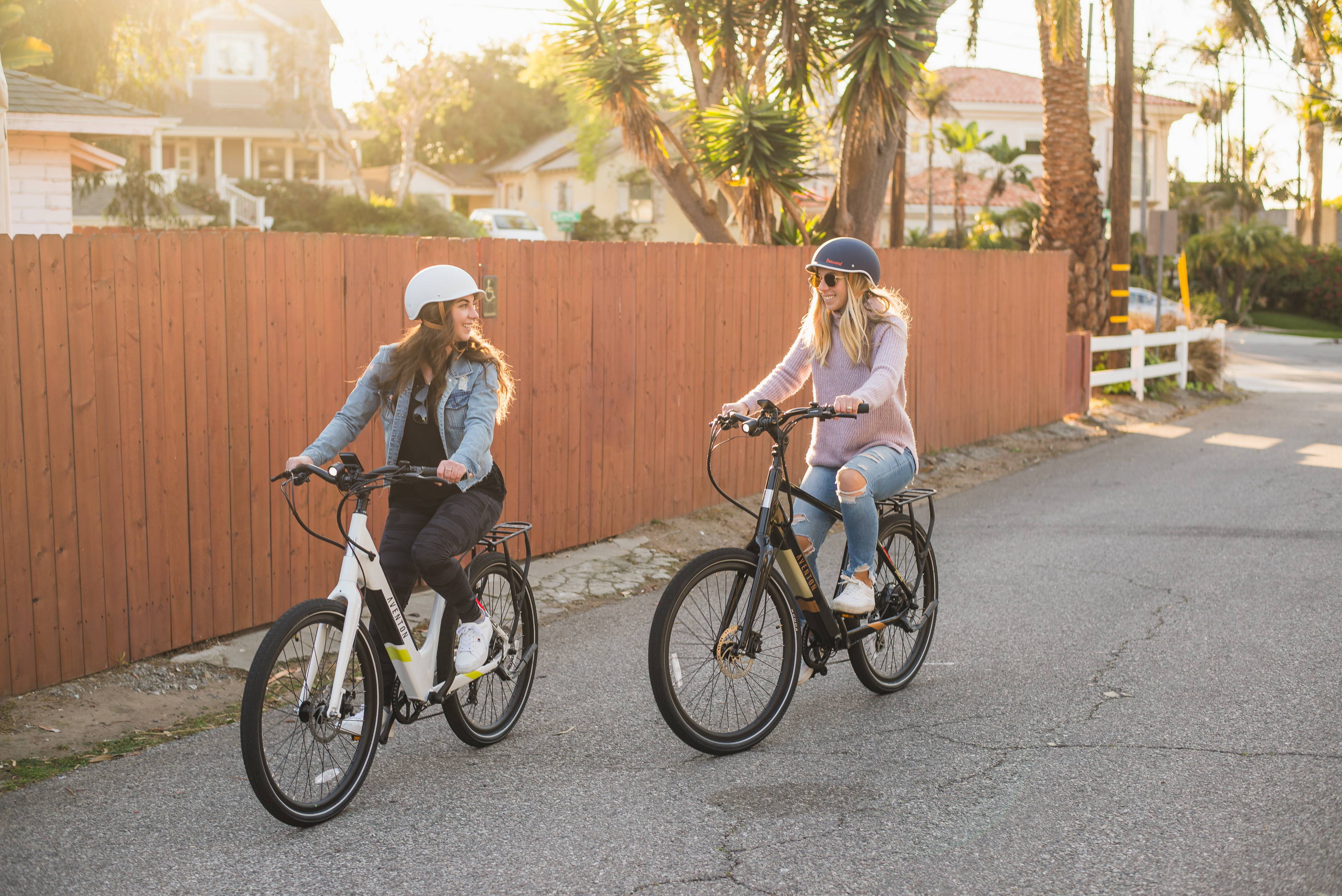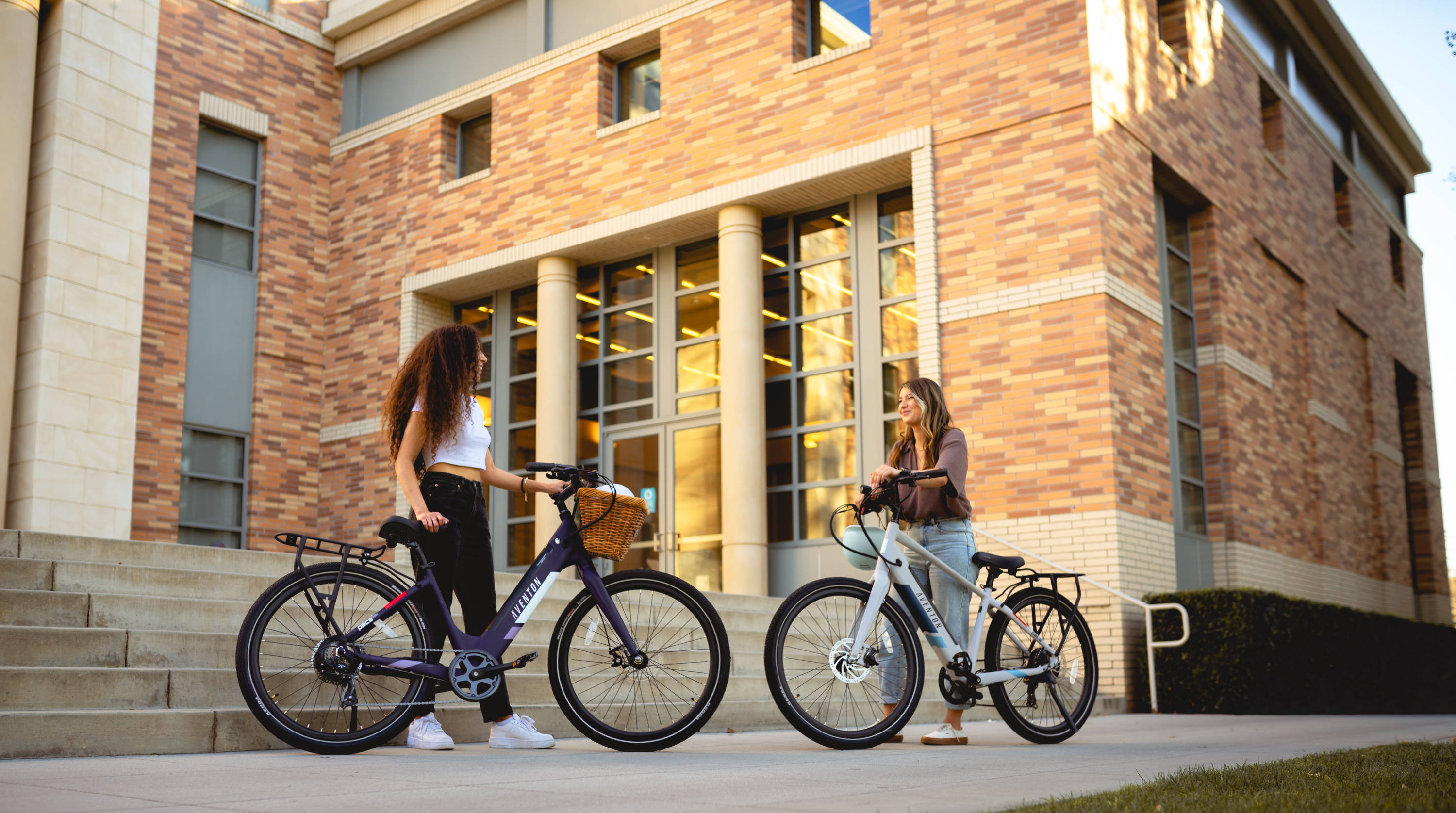 Tech features
Both Next-Gen Pace 350 and Next-Gen pace 500 are shipped as Class II electric bikes; Class II Next-Gen Pace 350/500 feature a throttle and pedal assist that both reach a maximum speed of 20 MPH. Next-Gen Pace 500 can be modified into a Class III electric bike to reach a top speed of 28 MPH on pedal assist.
Just as the remainder of our ebikes, the thumb throttle is located near a rider's left thumb and will get you where you want to go in record time. Take the pressure to pedal off yourself and let your thumb do the work by simply pushing the lever! Next-Gen Pace is also equipped with 5 levels of pedal assist (PAS) so you can control how much or how little help you want when climbing hills or trying to catch the metro in time. Lastly, for those wondering if Next-Gen Pace is able to throttle on demand, yes! You can throttle Next-Gen Pace 350 or Next-Gen Pace 500 anytime from a complete stop while in PAS 1-5.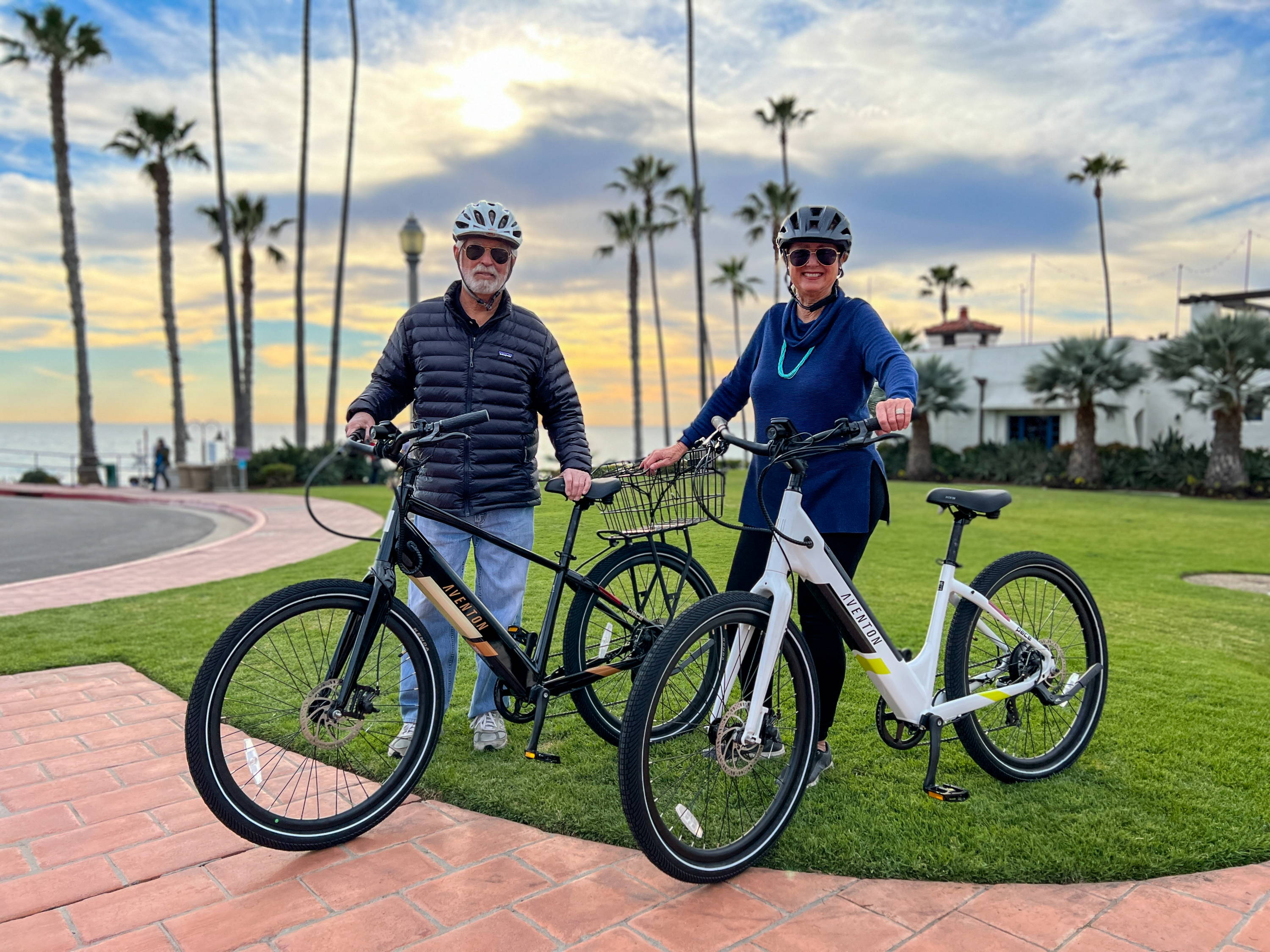 Check Out Next-Gen Pace
The Aventon Pace instantly grew into a customer favorite because of its lightweight, upright frame, ease of use, overall comfort, value, and incredible fun. Continuing in the Aventon Pace's footsteps, Next-Gen Pace is equally upright, comfortable, and simple to use, with new features offering its riders an endless amount of fun.
Check out the Next-Gen Pace 350 or Next-Gen Pace 350 Step-through if you're looking for a cruiser-style ebike. Or, if you're looking for a cruiser ebike that's packed with power, check out our Next-Gen Pace 500 or Next-Gen Pace 500 Step-through.