Pace 500 Step-Through ebike
Pace 500
Step-Through Ebike, Limited Edition
Step-through and have fun! The Pace 500 Step-Through takes our most popular ebike and makes it accessible for everyone. Whilst the step-through makes getting on the ebike a breeze the five levels of pedal assist and a throttle with speeds of up to 20 mph also make riding this ebike as easy breezy as it can get! A powerful motor, 750W peak output, ensures that, even on the steepest hills, your ebike still has the power to get you to the top. The large battery means that after the climb you still have the juice left to get you home. All of this is built into an upright frame equipped with a cushy saddle, meaning that you will experience the power in one of the most relaxed and comfortable positions you'll ever find yourself in on any ebike!
Backlit LCD Display
Focus on the road in front of you knowing that all the information you need is available right on your handlebars on an easy to read LCD screen. Displaying speed, pedal assist level, range, and distance covered this screen is backlit for easy nighttime riding too!
Upright Step-Through Frame
No need to swing that leg over on the Pace 500 Step-Through. We took our most popular ebike and made it accessible to everyone by adding a step-though. Combine that with our upright frame and you have one of the easiest to mount ebikes ever produced!
Hub Motor & Battery
Take your Pace 500 Step-Through anywhere with confidence! A powerful, 750W (peak), motor, and fast charging battery mean that you will be ready for whatever adventure comes calling!
Pedal Assist & Throttle
Breeze around without the need to pedal at all when using the throttle function or, if you fancy pedaling, kick in one of the five different levels of pedal assist to help you get where you're going without breaking a sweat.
*Aventon has the right without notice to the consumer to substitute components of at least equal quality for advertised Aventon ebike components in the event of the unavailability of such advertised components. More info
Pace 500 is a great bike
It was easy to assemble. Bought bike for my wife. Bike works great and rides nice.
Aventon Pace 500 Step Thru
We researched a lot of E-Bikes and decided on the Aventon Pace 500. We are very satisfied with our purchase. The quality of this bike is great Adjustability of seat and handlebars are a breeze. The shifting of gears is easy! Using the pedal assist feature is easy to use. The location could be closer to the handlebar grip. The display is easy to read, disappointing that I could not link the black and white display to Aventon App, would need to upgrade to color display. Maybe eliminate the black and white and just have the color display. Customer service is via email only I would like to be able to talk to a real person but over all the customer service is very good. The only two complaints I have of the Pace 500 is the color options white and aqua green. I would like to see a black or grey. Second complaint they need some shocks on the bikes. You feel the bumps. Overall excellent bike.
Excellent bike. Loving it!
Purchased mostly because we had a dealer nearby. Service is important and the have been great!
Want to love!
Right out of the box, my husband's brakes(front and back) squeal like metal on metal...and one of his spokes were broken on his wheel. He seriously won't even ride it. I have emailed Aventon 3 times in regards to this problem, but they won't respond back to me! My bike is fine, but my husband's is unrideable! For this amount of money, it seems like someone could just send an email with a solution to our problem!
Have only had it about a month…
So far extremely happy! I've put 53 miles on it and haven't had a problem yet.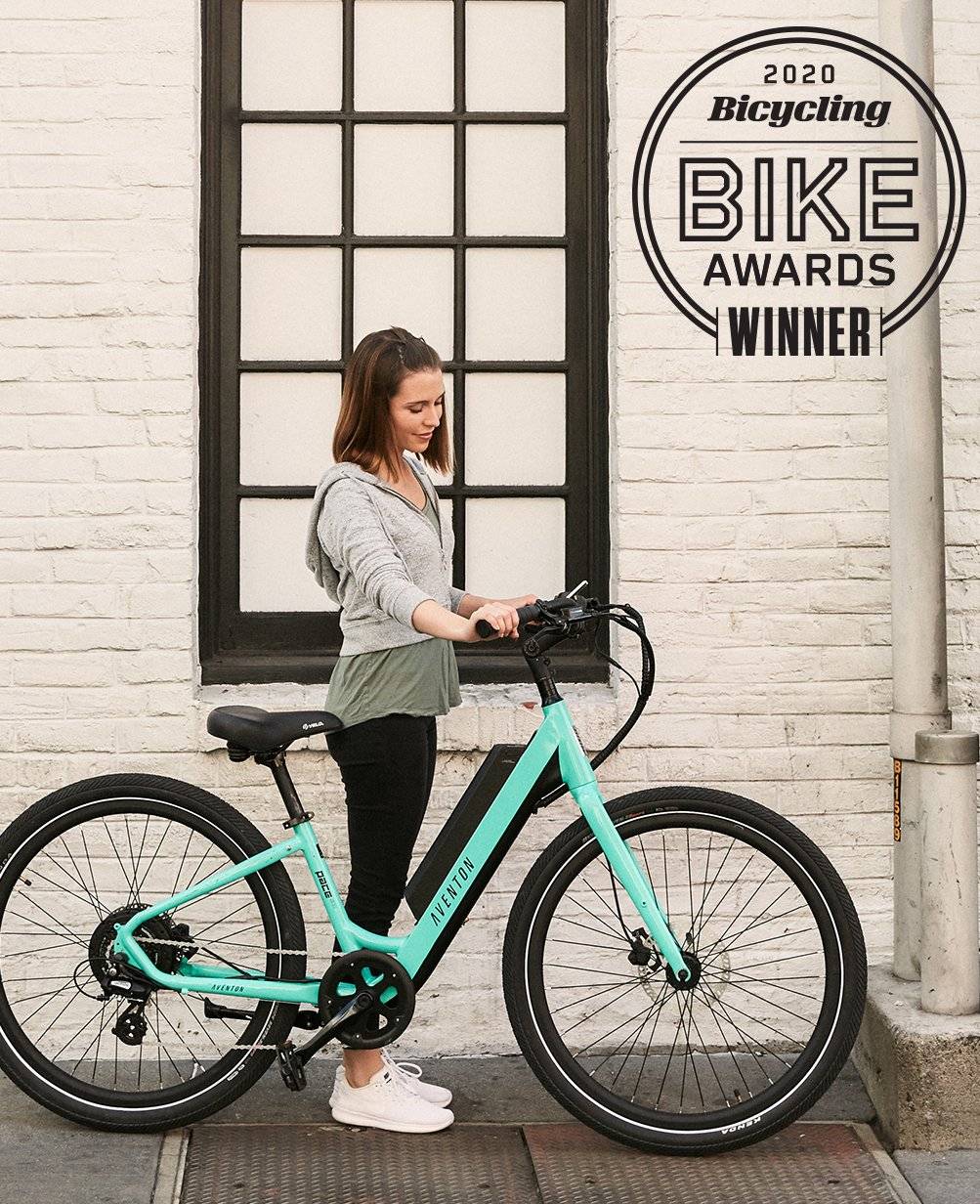 "affordable yet powerful and versatile high speed ebike which gives more bang for your buck"