Pace 500 Step-through ebike
Pace 500
Step-Through Ebike
Step-through and have fun! The Pace 500 Step-Through takes our most popular ebike and makes it accessible for everyone. Whilst the step-through makes getting on the ebike a breeze the five levels of pedal assist and a throttle with speeds of up to 20 mph also make riding this ebike as easy breezy as it can get! A powerful motor, 750W peak output, ensures that, even on the steepest hills, your ebike still has the power to get you to the top. The large battery means that after the climb you still have the juice left to get you home. All of this is built into an upright frame equipped with a cushy saddle, meaning that you will experience the power in one of the most relaxed and comfortable positions you'll ever find yourself in on any ebike!
Backlit LCD Display
Focus on the road in front of you knowing that all the information you need is available right on your handlebars on an easy to read LCD screen. Displaying speed, pedal assist level, range, and distance covered this screen is backlit for easy nighttime riding too!
Upright Step-Through Frame
No need to swing that leg over on the Pace 500 Step-Through. We took our most popular ebike and made it accessible to everyone by adding a step-though. Combine that with our upright frame and you have one of the easiest to mount ebikes ever produced!
Hub Motor & Battery
Take your Pace 500 Step-Through anywhere with confidence! A powerful, 750W (peak), motor, and fast charging battery mean that you will be ready for whatever adventure comes calling!
Pedal Assist & Throttle
Breeze around without the need to pedal at all when using the throttle function or, if you fancy pedaling, kick in one of the five different levels of pedal assist to help you get where you're going without breaking a sweat.
*Aventon has the right without notice to the consumer to substitute components of at least equal quality for advertised Aventon ebike components in the event of the unavailability of such advertised components. More info
Great bike
I absolutely love this bike. My husband had purchased one first and we decided we needed a second one. It goes pretty fast about 28 speed.i have a kid trailer attached and it pulls it very well. Goes a little slower due to extra weight but still fast. Customer service is helpful too. I had a problem with the screen and they sent a replacement very quickly. Only problem I have is taking out the battery has gotten a little hard. First few days no problem but now I gotta hit a bit to get it out.
Love it
Keeps a charge well. Gets me out on my bike more.
Great Features! Great Price!
Just got my wife a Celeste Blue Pace 500 so we could ride together. (I have the Pace 350). She loves it. Love the throttle on demand, the light weight, the color, and all the many features. My Pace is two years old and hers is new, but we're each getting nearly 40++ miles per charge, even with modest hills and using the throttle occasionally.
My new bike
I haven't had much chance to ride because of the weather (rain) but I did get to ride a couple time jyst short rides, but I love it!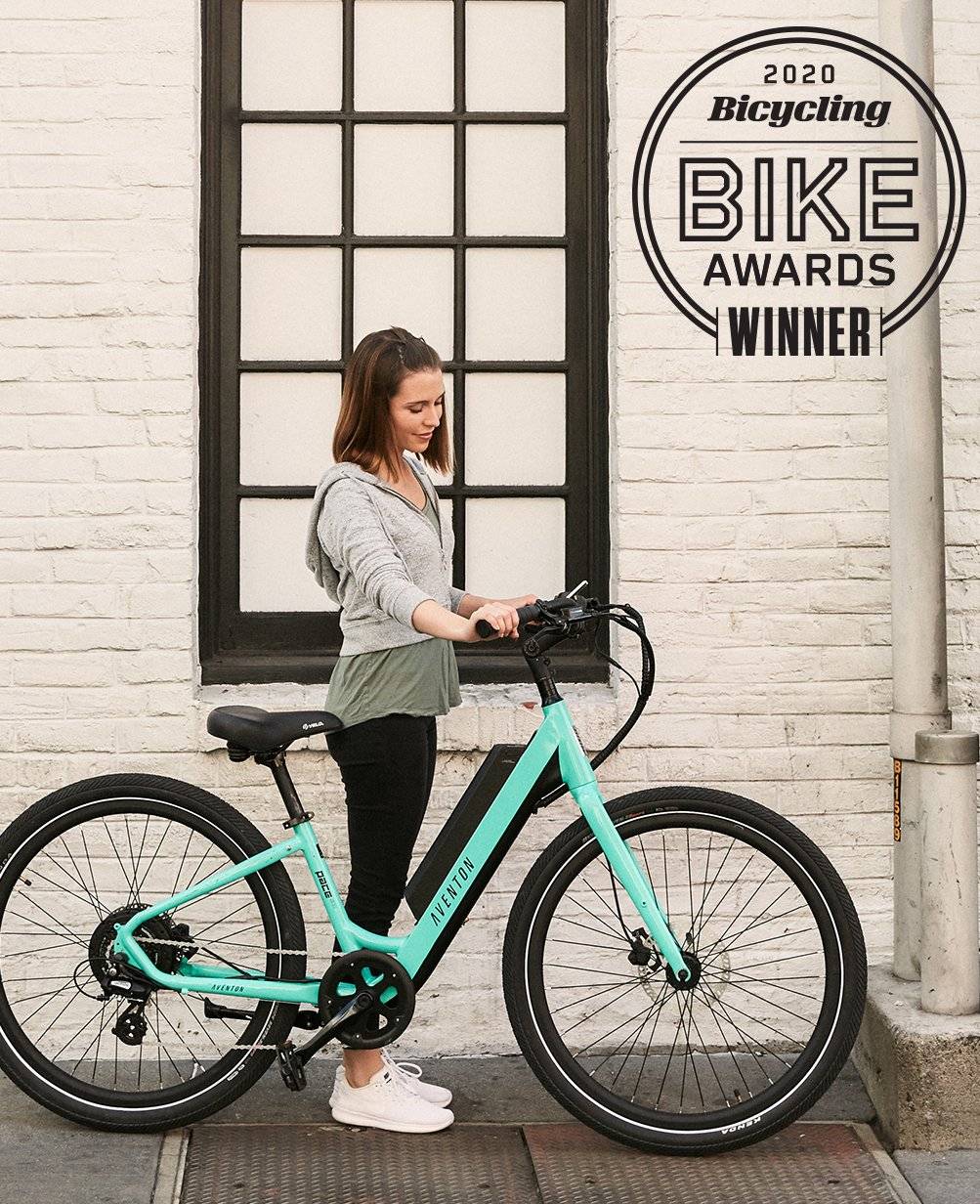 "affordable yet powerful and versatile high speed ebike which gives more bang for your buck"