With the current state of the country trying to fight off a pandemic, many office workers are working from home in an attempt to slow the spread of COVID-19. This includes Aventon. All of our office employees are home working through conference calls, web meetings, and other communication platforms to keep our customers happy and riding. While this creates its own set of challenges, they have the benefit of being in the comfort of their home.
Customers connect with office employees across the organization to help them with everything from technical issues to order processing and it can be easy for customers to forget that behind all that, is one of the most important teams we have at Aventon - the fulfillment team.
Fulfillment Team Up Against a Wave of Demand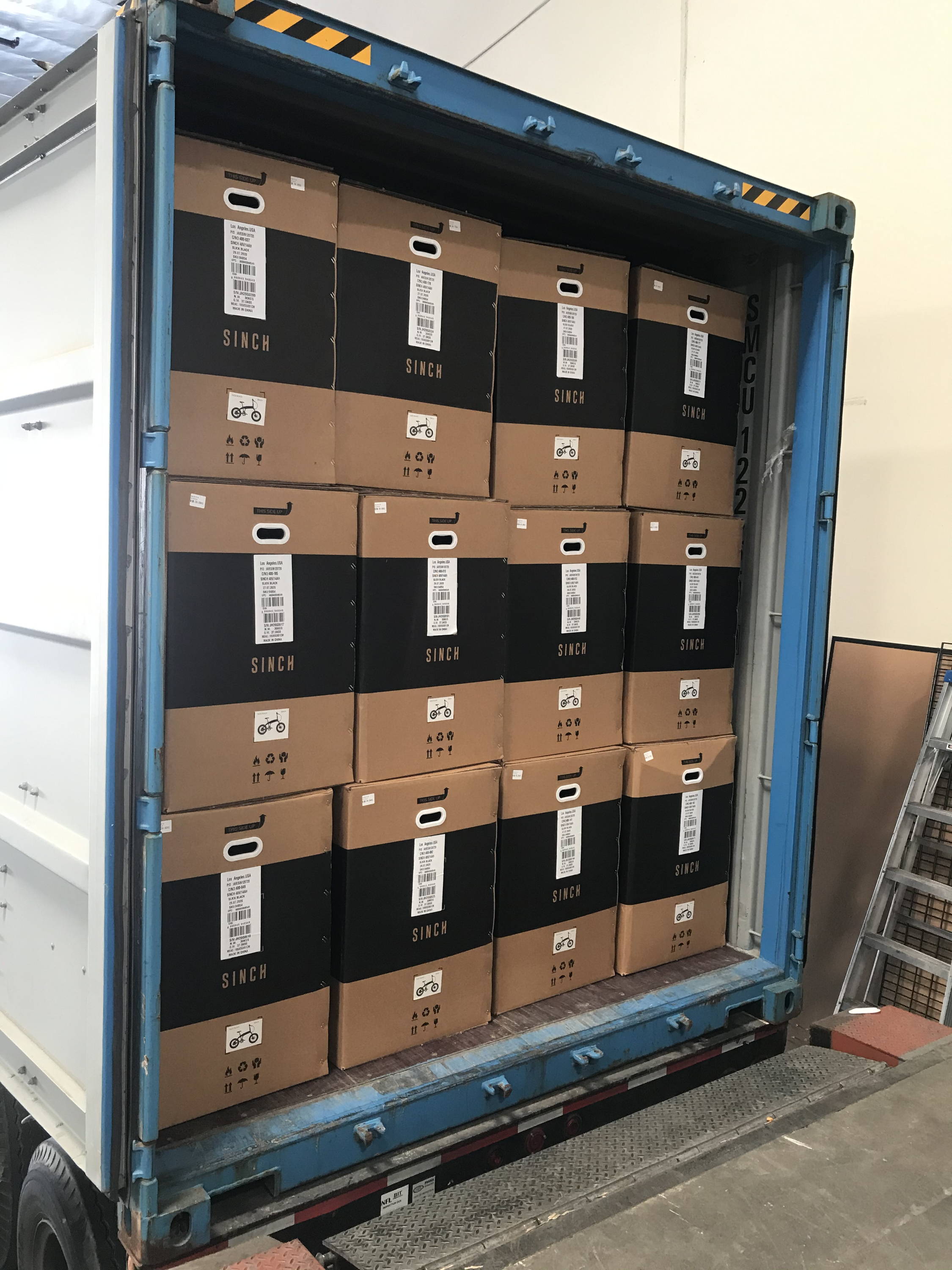 Since the pandemic began back in March, the bicycle industry across the board has experienced an unprecedented demand. According to an NPD study, April saw a 75% increase in sales over last year on bicycles and associated parts & accessories. It was the first time that sales have reached $1 billion in April since they began tracking the market. Aventon is no exception to this demand. More and more people are discovering electric bikes and choosing Aventon for quality and performance at an affordable price.
The fulfillment team has been essential to keeping up and meeting the incoming demand. They are in our warehouse day in and day out working hard to make sure our customers receive their orders. The amount of shipments they must process has increased exponentially since March and has not shown signs of slowing. There have been more shipment containers needing to be processed in a single week than there are in a typical month prior to this bicycle boom.
In order to maintain a certain level of output, new initiatives have been set by the team and upper management. Brand new floor processes, hiring more people to grow the team, working off hours, uncovering new areas to maximize efficiency are just a few things that have been implemented. However, for all the strides the fulfillment team has made to process orders, the one hurdle they have no control over are the delivery carriers. Logistical companies have been struggling to keep up themselves and far too often, they are unable to handle Aventon's volume. The team is essentially at the mercy of carriers current capacity limits. Luckily, the team has already made progress to find unique ways to mitigate this problem. All this while maintaining a level of safety during the pandemic.
Taking on Demand During a Pandemic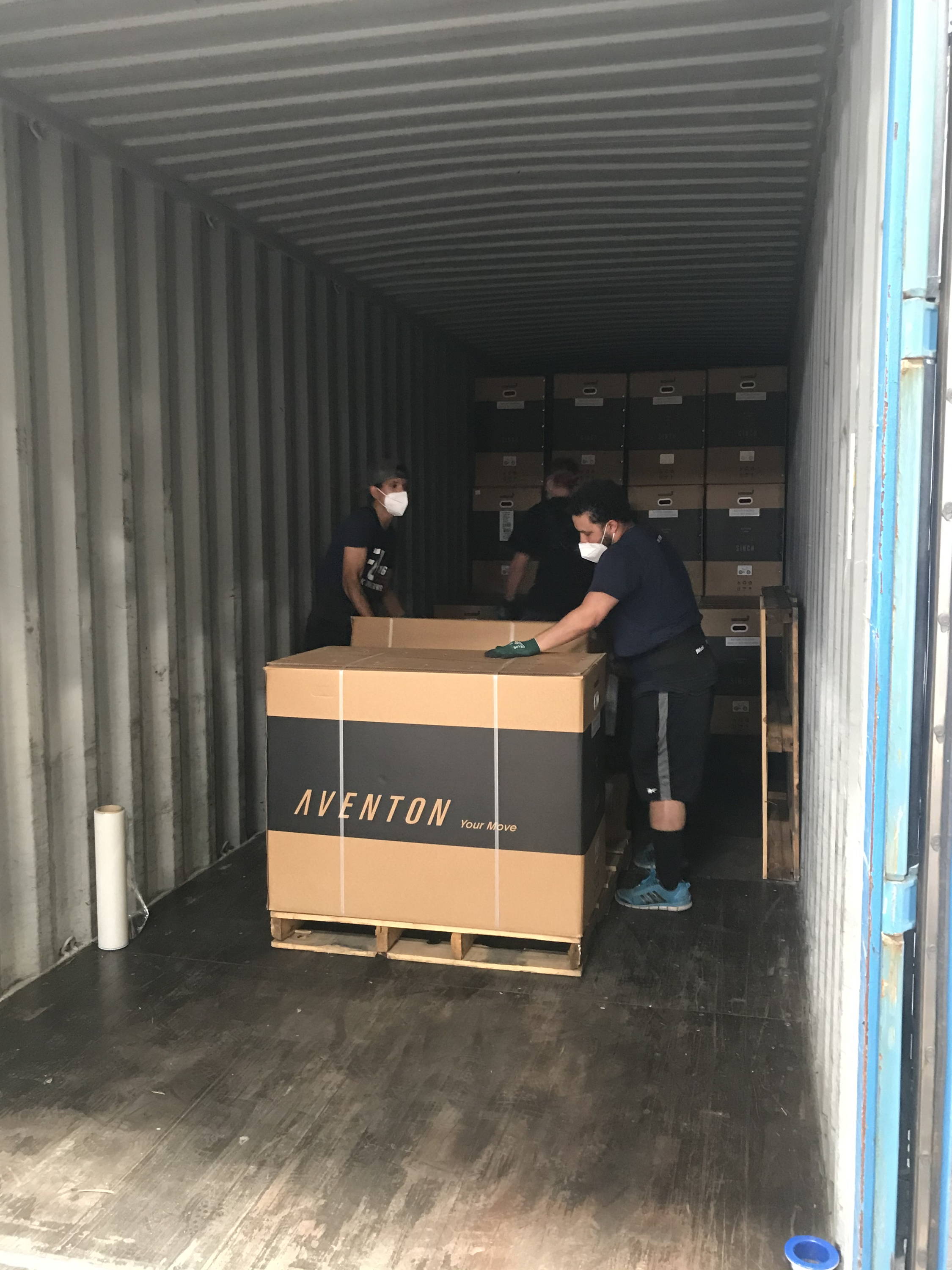 Aside from the increased demand, the fulfillment team has now had to tackle the added challenge of working during the COVID-19 pandemic. Safety measures have been put in place to keep the team safe which has an additional layer of complexity to their work. Consistently monitoring to make sure everyone is staying healthy now plays a larger focus. If a teammate isn't feeling well, they immediately send that person home leaving the team short staffed.
The team is required to wear face masks at all times which can be rather taxing considering all the physical activity needed. Especially during loading and unloading times which can last up to 3 hours depending on the number of people helping. Not to mention the blistering southern California heat that can reach past 100 degrees. Even more so inside shipping containers where it can feel like walking into an oven.
Even with all this, the fulfillment team still manages to get products out of the warehouse and into the hands of some very lucky riders.