From Acting to Racing, Daniel Wu's First Aventon Sponsored Endurance Race
June 3, 2022
If the name isn't familiar to you yet, allow us to introduce you to Daniel Wu, a man of extraordinary talent, drive, and discipline, whose commonly known for his acting, directing, and producing. An avid car enthusiast as well, Wu's off-screen hobbies soon found him in the seat of a Honda Civic, exploring the world of racing. Eventually, even finding himself in his first endurance racing championship for National Auto Sport Association (NASA), sponsored by Aventon! We sat down with Tazio Ottis, Wu's partner-in-racing and owner of Tazio Ottis Racing, to learn more about how their paths crossed, the successes in their Honda Civic, and the thrilling news of Aventon being their 2022 title sponsor!
How Daniel Wu Connected with Tazio Ottis Racing
Tazio grew up with cars, from participating in national level and professional endurance races to owning his own auto shop in Berkeley, CA that specializes in servicing and restoring vintage Ferraris. With his shop located about a block away from Daniel's own personal warehouse, it was only a matter of time before their shared interest in cars and close proximity would connect the two men. Their friendship initially started off as a bond over building cars and spending countless hours at the race track and quickly evolved into a mentorship where Daniel learned the ins and outs of how to properly race. Towards the end of 2020, their mentorship grew into a partnership where they began their first endurance racing program together, turning into an expedition with an adventurous future ahead. In the 2021 Western Endurance Racing Championship (WERC), they participated in 6 races together, ranging from 2.5 hours in length to 6.5 hours, traveling all the way from California's coast to Utah and finishing in second place. The duo also participated in the 25 Hours of Thunderhill, an annual 25-hour grueling race held in Northern California, taking home the silver!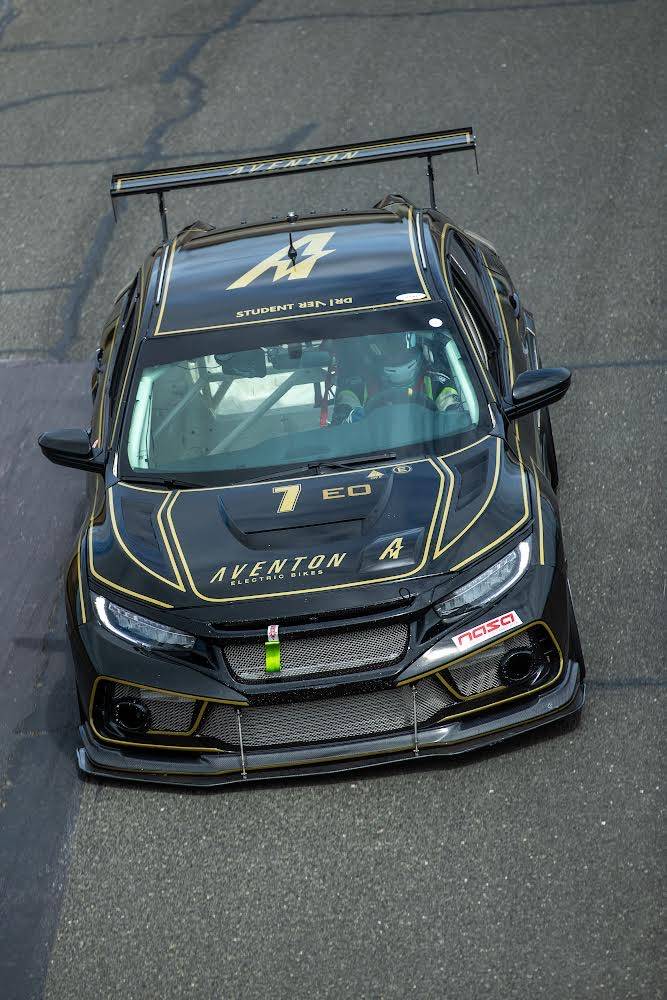 The Honda Civic
The car that handles its own and soars both Daniel and Tazio to the finish line is their daring Honda Civic, built directly by Honda's racing division in Los Angeles, CA. Although Honda created the core of the race car, equipping it with the roll-cage for safety, ultimately the duo was able to develop it with the help of their sponsors. Updating its body panel to carbon, modifying the exhausts, and continuing its development process, the end goal is to achieve the perfect synchronicity of efficiency and speed for future races.
Aventon x Tazio Ottis Racing
Although Daniel and our CEO, JW, have been friends, it wasn't until Daniel began his racing expedition that Aventon re-crossed his mind as a brand to partner with. To backtrack, Aventon had gifted Daniel a Pace 500 electric bike in 2020 and it was love at first pedal. He said,
"Being able to hop down to the store or pick up take out without having to get in the car has been amazing!"
Living in a congested and traffic-filled city, Daniel's Pace 500 allowed him to explore his neighborhood, test his limits, and get where he needed to be without the worry of traffic or parking. Tazio recalls Daniel potentially having more than one Aventon ebike model, especially since his wife, Lisa, often bikes with him. Diving into the endurance racing industry while still an avid thrill-seeking, e-biker, Daniel knew he wanted to work with a bike company somehow. Reflecting back on the love he has for his Pace 500 ebike, it was the perfect opportunity for Aventon to come into the picture as their title sponsor for the 2022 Western Endurance Racing Championship season with NASA!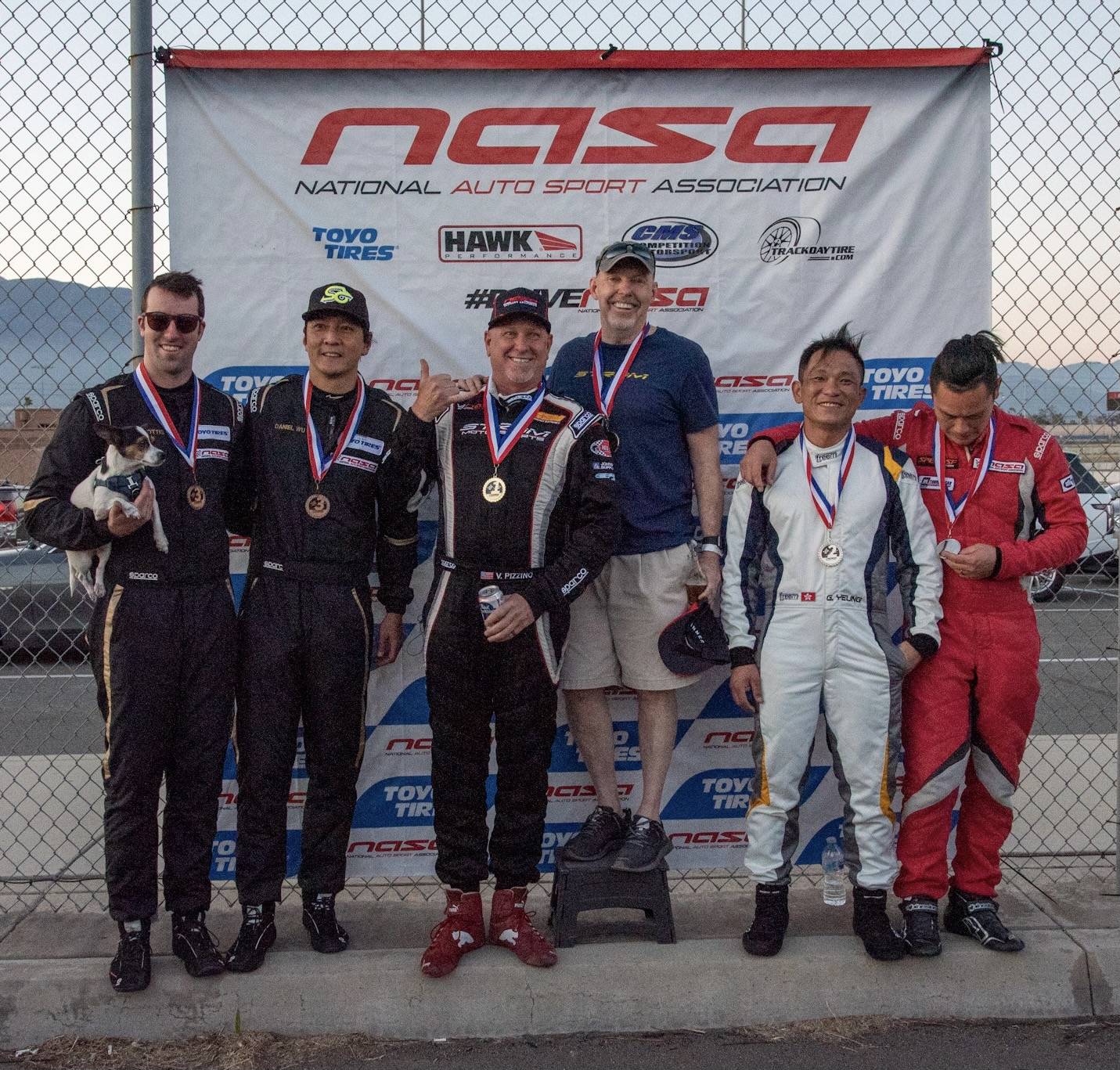 Pictured far left is Tazio Ottis, and to the right of him, Daniel Wu.
2022 Western Endurance Racing Championship with NASA
Preparing for endurance racing is no easy feat. Both Tazio and Daniel spend any free time they have getting ready, whether it's investing hours on a simulator to stay up to speed or keeping up with their health and fitness to overpower the exhausting days. With two races down for the season and four remaining, the duo is eager for their next race at the Auto Club Speedway in Fontana, CA on June 11, 2022; A first for Daniel racing in this location and a thrilling first for Aventon to join. We'll have a booth right in the heart of the pit, with the crew riding around on our fleet of Aventon bikes. If you're interested in joining, ticket information can be found through NASA or Motor Sport Reg. And if you anticipate being there, don't be shy and say hi! We'd love to chat about the ABCs: all things Aventon, [e-]bikes, and cars!