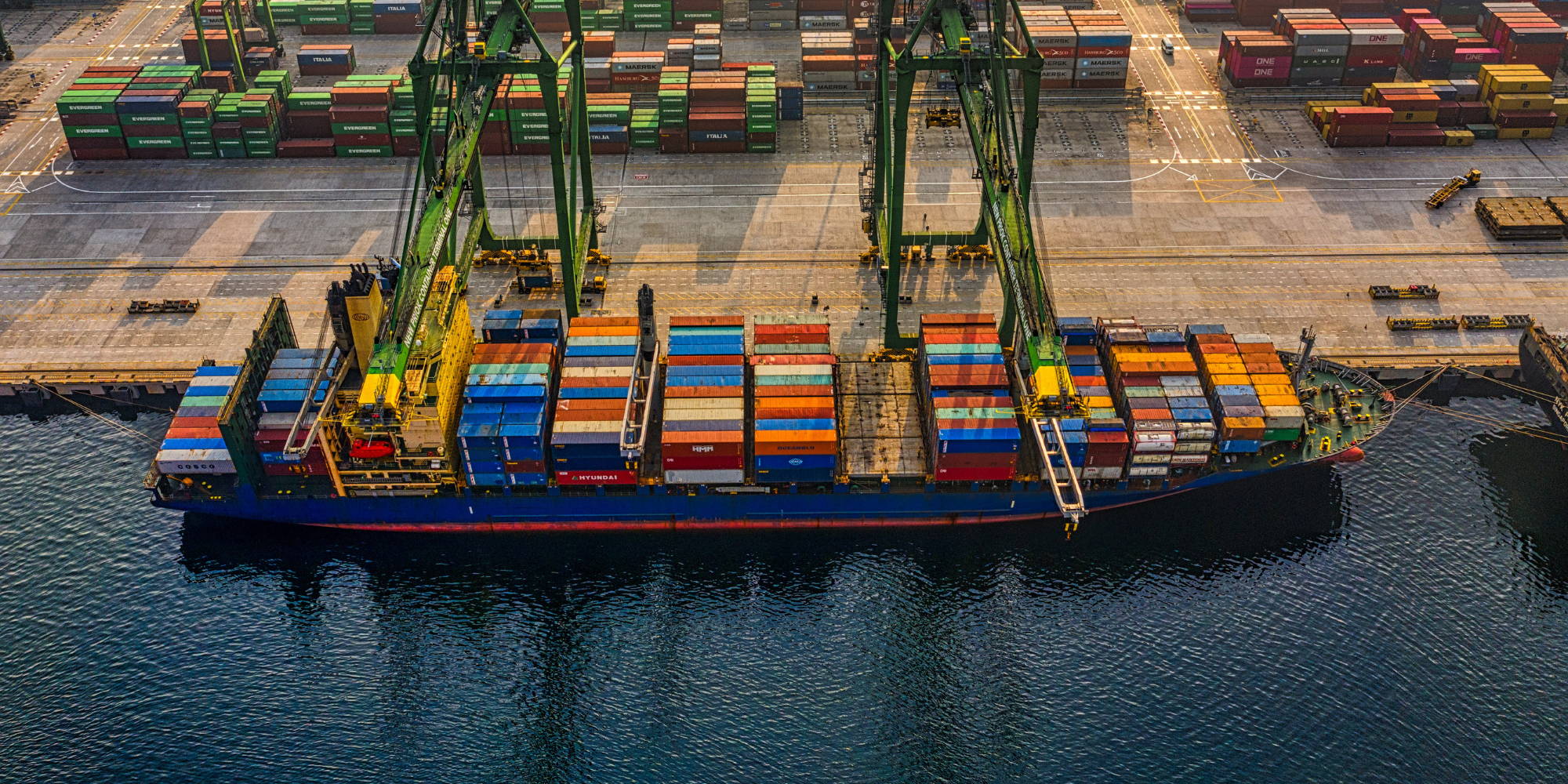 The State of The Ebike Industry: March 2021
March 19, 2021
There's a lot of buzz throughout the ebike industry at the moment as people discuss the state of the industry after the curveball that last year threw at all of us. The events of 2020 managed to throw pretty much everything out alignment for pretty much every industry and ours was one of those for which the effects of last year seem like they are going to continue far into this year.
Last July we released a piece covering the state of the industry and how the pandemic had affected things so far. That was a short term update, designed to keep you, our partners and customers, informed of what was happening on the inside of the ebike industry, and how it might have gone some way to explaining what may be affecting your experience.
Here we're going to provide an update on the state of the ebike industry at this point in 2021 which, consequently, is just over a year after the WHO declared SARS-CoV-2, A.K.A COVID-19, as the pandemic which caused so much disruption for our industry.
Factors Affecting The Industry
There are many factors at play in the ebike industry at the moment. These factors include both financial and manufacturing elements, which impact all parts of the ebike supply chain.
Tariffs:
In January of this year an exclusion which exempted ebikes from a 25% import tariff expired. Currently, there is no sign that this exemption is going to be reinstated so, at least for now, ebike companies are back to being included as part of the trade war between the USA and China and are subject to a 25% import tariff.
Disrupted Supply Chains:
From the very top to the very bottom COVID-19 disrupted, and continues to disrupt, the supply chain for companies around the globe. A reduction in the availability of raw materials leads to a knock on effect all the way up the supply chain. Delaying the production of one part of an ebike means that the whole manufacturing process has to be put on hold whilst you wait for that one piece of the puzzle to arrive.
COVID-19 has disrupted the supply chain much more than this reduction in the availability of raw materials for producing parts. Because we are now living in a world governed by COVID-19 restrictions there are fewer workers in the factories, resulting in slower operations on production lines, and an overall reduced output. From here there's an increased competition for parts which means there are fewer to go around, and this scarcity drives the prices for these parts higher.
Shipping Bottleneck:
One of the immediate results of the pandemic to increase shipping demand far beyond capacity. Not only did this do some crazy things with the logistics of shipping freight, but it also greatly pushed up the cost of shipping freight across the Pacific Ocean.
Again, as a direct result of COVID-19 and the safety protocols born out of the pandemic, there are fewer workers allowed on docks around the world and fewer truckers available to move containers from the dock and off around the country. This results in a much slower unloading time for containerships and this has meant that container ships are getting backed up outside of ports, resulting in large delays to shipments and shipping times.
Domestic Shipping Cost Increases:
As mentioned, an increase in demand for products made on the other side of the Pacific has pushed up the cost of shipping products to the USA. This increase also comes with a large increase in demand for domestic delivery services, straining both local and national shipping channels and resulting in a severe rise in the price of domestic shipping.
Demand Increase:
Demand for ebikes increased rapidly at the beginning of the pandemic and has shown little sign of abating since. At the beginning, with gyms being closed and the outdoors being the only place the majority of us could go and exercise, ebikes suddenly became a very attractive prospect for many people.
Cue going back to work and a desire not to return to using public transportation, a place now viewed as a breeding ground for the virus, and the demand for ebikes continued its steady climb. Include the fact that during this time, and after it, those of us who began working from home wanted a way to get ourselves out of the house and out and about, demand for ebikes has stayed high since last March.
An increase in a demand for ebikes not only means an increased demand for ebikes themselves, but also the accessories and parts that go with them. As such, in some regions, there have even been unprecedentedly low stock levels of helmets and vehicle racks.
Affecting Aventon
Whilst we as an industry have all collectively felt the effects of the above factors there are a few circumstances unique to Aventon which have particularly affected us as a company.
This increase in ebike sales is great for ebikes, Aventon and the industry as a whole, and we want to stress that whilst this "state of the industry" overview seems to portray the industry as one that is grappling with problems, we are not struggling. Like many in the industry we are encountering difficulties -which have emerging from factors outside of our control- in keeping up with the current high levels of demand for ebikes.
Before the pandemic began Aventon had put into motion plans to rework our factory's capacity, increasing output tenfold whilst also decreasing overall lead time on our products. This required the procurement of additional space, personnel, tools, and machinery.
To accommodate this increased production we needed to upgrade the next link in the chain, our warehouse operations. We spent the last year working hard on streamlining our warehouse operations, and have more than doubled the size of our warehouse operations team so that we can be sure we're sending out our product in a timely and efficient manner. We are still in the final stages of this and, due to shipment delays and other circumstances out of our control we are still yet to have the stock levels to fully test these new systems.
Whilst designing this new, more efficient model we kept reminding ourselves that you can't produce high quality products without setting a high bar for your QA and QC processes. As a result we implemented new and better QA and QC processes throughout our revolutionized manufacturing process.
As sales of our ebikes increase so do the amount of Aventon customers out there. In order to continue providing the high quality customer support that we pride ourselves on we are currently working on training more customer services representatives in order to tripled the amount of customer service representatives on our staff and we are also upgrading the tools and technologies that they're working with to help enhance and expedite the experience for everyone.
On the back of an increase in ebike sales comes the potential for an increase in warranty cases. To continue offering the high level of customer support that we deem critical to the success of our business we have to ensure that we have enough service parts available to support our warranty promise. As a result we have, and still are, working tirelessly to secure enough service and warranty parts to fulfill our promise of supporting our partner bike shops with their warranty needs. This has required us to negotiate harder to get the parts we need in a time when parts are scarce.
As our products and the world of ebikes evolves we have to work harder and smarter to stay innovative. We have hired several experienced technicians onto our support team, allowing us to better support our partners and customers with any technical issues they may have. We have also added a variety of qualified engineers to our design and development team to ensure that our future products continue to eclipse our customers' needs, whilst also meeting a reasonable cost basis, in a highly competitive and fast evolving industry.
Price Increases
As a result of the issues arising from last year, which severely impacted costs and lead times on parts, many ebike companies around the country have needed to increase the price of the final product.
Here at Aventon we've tried our hardest to not have to increase our prices but, unfortunately, we have had to join the herd and raise our prices. As of March 22nd the cost of all of our ebikes is going to rise by $100. This is lower than the average industry price increase and we hope that, from the factors described above, our customers and our partners will understand that this isn't just a price hike but an unfortunately yet necessary part of the continuation of our commitment to providing products of the highest quality, coupled with industry leading standards of customer service.
A Final Word
Whilst the beginning of this piece may paint a slightly bleak image of the state of the market one year after the WHO declared a worldwide pandemic, the industry is, in fact, doing well. The problems born out of the pandemic, whilst still here, are being addressed at the fastest speed possible and we can see progress being made.
As you can see above there are significant improvements which we planned before the beginning of the pandemic that are going to help Aventon, our partners, and our customers thrive in the very near future.
Talking of the future, we don't see the "ebike mania" associated with the pandemic dropping off. We envision a world where ebikes are people's goto transportation for almost any task, and we predict that the world of ebikes is going to continue growing and evolving at a rapid pace.
As a last point. Whilst tariffs may have been reinstated for ebike imports and prices have risen there are other ideas in the pipeline that could cut the cost of purchasing a ebikes for consumers. The main one is the EBIKE Act, which propose a 30% tax credit for ebike purchases, with a potential tax credit available of up to $1,500. If this sounds like something you'd get behind we encourage you to read the open letter our CMO, Adele Dagher Nasr, wrote on the topic and to follow the actions she recommends, to easily follow up with your representative so that they know that this is a bill supported by their constituents.