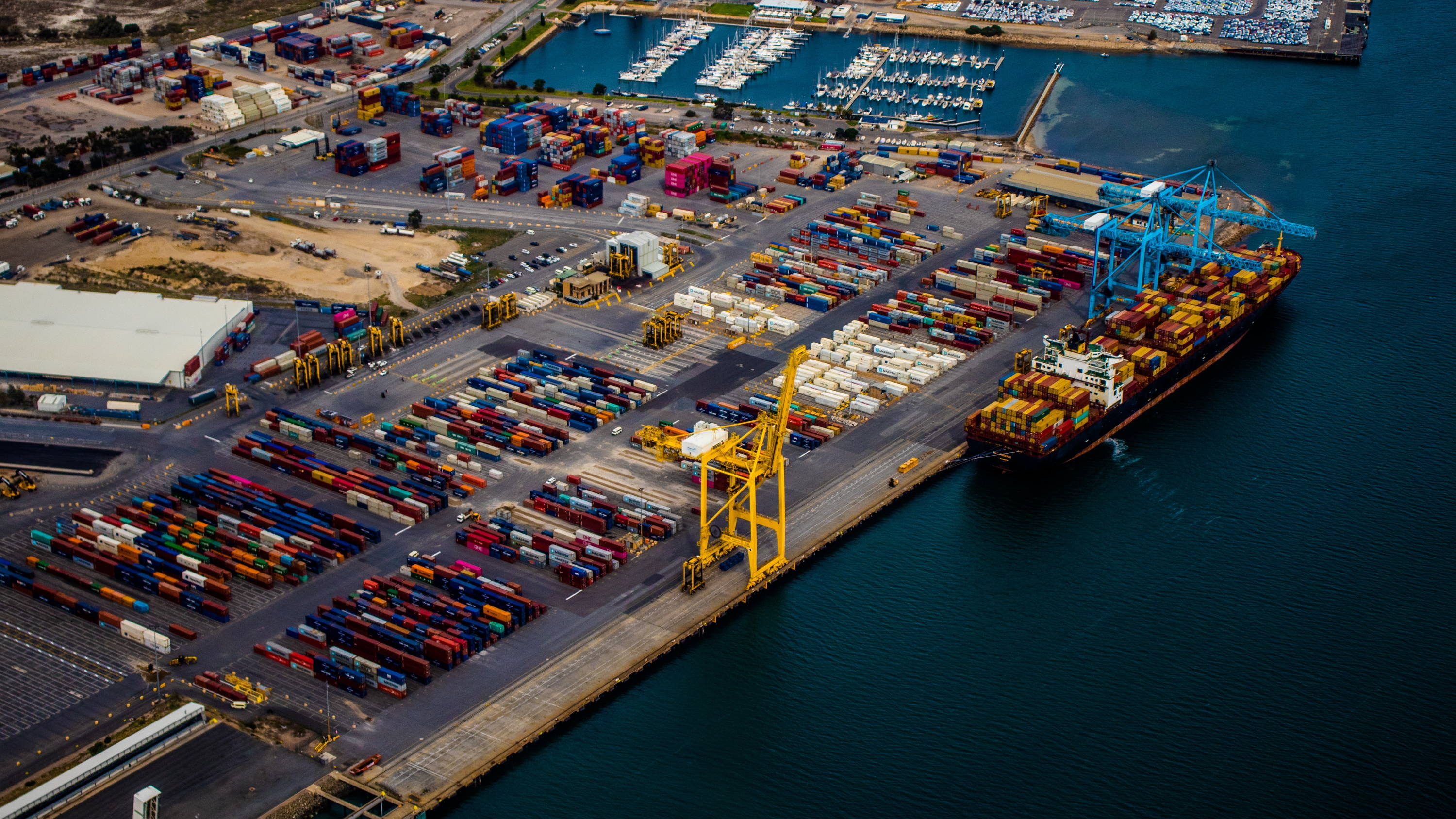 State of the Ebike Industry: May 2021
May 7, 2021
Back in March we produced our first State of The Ebike Industry piece because we felt that you deserved to know what was going on behind the scenes in the world of ebikes. We didn't expect to be providing another update for some time, however, there have been some changes happening, which affect the world of Aventon ebikes, which we feel you should be kept informed of.
We're not going to discuss all the factors affecting the industry that we discussed last time, as many of these have not changed. Instead we're going to focus on the changes that have occurred recently, along with one of the things we're doing to combat this and get ebikes out to our patiently waiting customers.
Shipping Delays
Our modern world relies heavily on shipping, from food to cars there are a huge amount of products we all use in day-to-day life which have been shipped to us from overseas; be that a whole product or just part of a product. In our last piece we also discussed shipping as one of the major reasons many manufacturers are struggling to get goods into the hands of their waiting customers and the situation has changed somewhat since then.
These shipping delays started with the global shutdown which happened last March in an effort to help prevent the spread of a relatively unknown strain of an emergent virus from the coronavirus family. Whilst COVID-19 still found its way to our shores it took a while for shipping to start back up and, when it did, ports around the world were operating at reduced capacity, leaving ships anchored offshore for weeks, waiting to dock and unload cargo, turning the Pacific Coast of California into somewhat of a makeshift, cargo ship parking lot.
This situation hasn't really progressed for the better and we've spoken to a highly reputable source, who would prefer to remain anonymous, who tells us that things at US ports, specifically those in the Southern California region, are beginning to reach breaking point. Here's what they said:
"The main problem is time, trucking and longshoremen have been working at 110% ever since COVID hit, and the worst part is they had to limit the staff that could be there for the cargo ships… what used to take 1 week to unload is now taking 10-12 weeks and, while pay has gone up for everyone, they're all worn out and tired…working overtime even though they don't want to"
In short, everyone working in the shipping industry, the ship workers, the port workers, and the truckers are all worn out. Truckers, who are treated as independent contractors instead of employees by the shipping companies, and are therefore not given benefits such as holiday pay, insurance, or access to 401k's, have been protesting for a while and, on the morning of April 14th, the longshoremen from one of the terminals at the Port of Los Angeles, in a show of solidarity with the truckers, downed tools and joined their protests for an hour.
"this isn't huge but the unions are involved and it does have the potential to implode… They've finally had enough and most of its behind the scenes because the mainstream media don't want to be seen to be encouraging it"
Our source also told us that, since the start of the protests, many of the truckers who have risen up and participated have had their contracts terminated. Most of the protesters are unionized but many are private, and those are the ones having their contracts canceled for speaking up.
The e-commerce boom, which is also a result of the pandemic has resulted in an increase in demand for products manufactured abroad, and, as you can imagine, this is further exacerbating the situation.
So what effect does this all have on the ebike industry? The Ports of Long Beach and Los Angeles sit 4th and 6th, respectively, when you rank ports in the USA by cargo volumes of foreign imports; and they're by far the largest ports in this region. The vast majority of the cargo these ports receive comes from Asia, and this is also where the majority of the cycling and ebike industries source their components from (we're not just based in California because there's great biking year round!).
The backing up of ships as a result of longer than anticipated unloading times is severely hampering the ebike shipping chain and there seems to be no sign of it letting up. With workers now being pushed to the edge by having to work longer hours with fewer staff allowed on each shift due to COVID-19 restrictions, things at our ports could get worse before they get better; which will result in lead times on all products arriving from the other side of the Pacific Ocean getting longer and longer.
Raw Material Shortages
Again, as a result of the pandemic, there is still the ongoing problem of a raw material shortage. Miners and manufactures of these materials, just like shippers and docks, had to shut down and they've been playing catchup ever since.
While we've resolved our own shortages for our factories some of our component manufacturers, specifically the renown biking giants Shimano, Tecktro, Bengal, and Suntour are struggling to get ahold of the raw materials they need to produce the parts they supply us and others with. Even companies such as Tesla, are having to reduce their production output because of a lack of availability of battery cells.
Not wanting to concede to these issues our suppliers are facing we have chosen to temporarily switch to other brands which are able to deliver Tier 1 quality components for our ebikes. Those brand are Sunrace and Zoom and, as we do with all of our products, we've thoroughly tested the parts we're going to be using to ensure that they fit both yours and our high standard.
As an example, the first part we tested which we were happy with was a derailleur, which is going to be fitted to the Pace 350. We're sure that you're going to be happy with these parts, and we're extremely happy to find a solution which allows us to continue manufacturing high quality ebikes in a time where there's a shortage of everything, from parts to raw materials.
A Final Word: Demand is Still Outstripping Supply
Both here at our new distribution center in Southern California and at our factory on the other side of the Pacific we're trying to fulfill as many orders as humanly possible, and are currently running as efficiently as possible. Unfortunately there are variables not within our control that are affecting the availability of ebikes, accessories, and components to fulfill your orders.
Orders are still coming in and we thank you for your patience, and your commitment to Aventon; we are just as committed to you and in that commitment we refuse to compromise on the quality of our products built for you. Until shipping is back on track, and cargo ships are no longer obscuring the Pacific horizon off the coast of Southern California, we're all going to have to be patient together. Thank you for your continued understanding and we'll see you at a safe distance out on the trail!