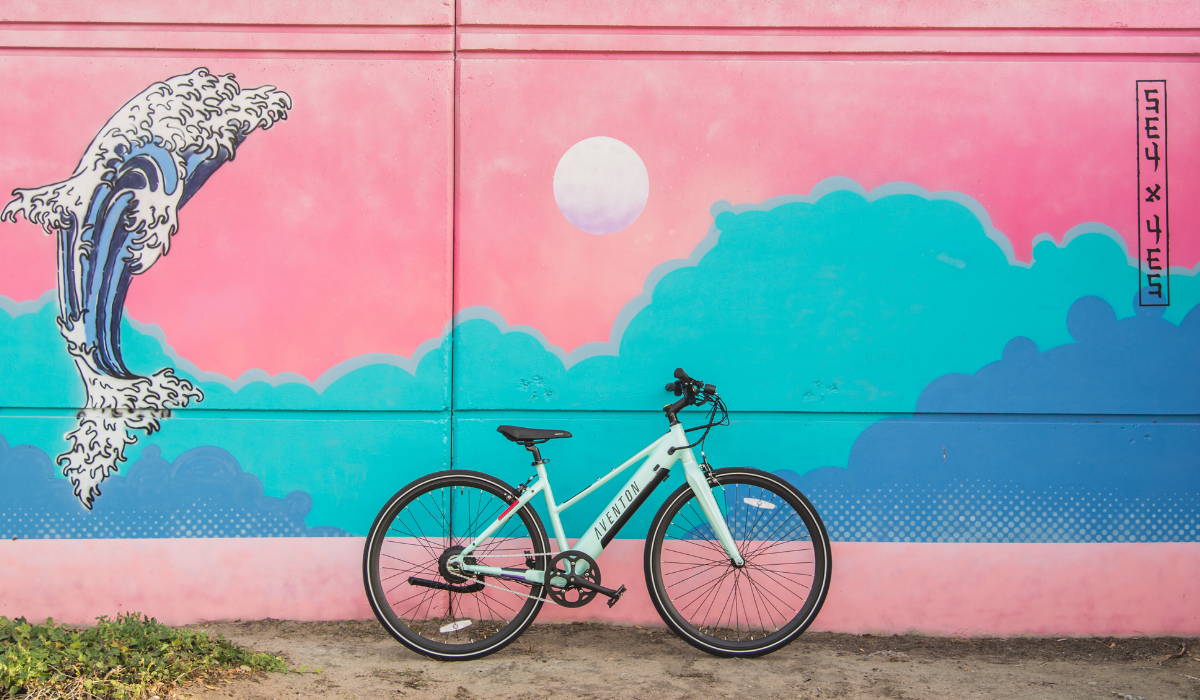 Meet Soltera: Aventon's First Single-Speed Ebike
January 4, 2022
The title says it all! After weeks of anticipation, countless questions, and numerous snapshots posted to our digital channels, we're thrilled to finally introduce to you the newest addition to the Aventon lineup and our first-ever electric single-speed bike: Soltera!
Perfect for city commuters and urban dwellers, Soltera's lightweight frame and powerful hub motor can weave through traffic and city obstacles to get to the destination. You might be asking yourself what sets Soltera apart from any regular single-speed or why we would even launch an electric version of one? We're going to answer questions such as these and more, so be sure to read on to see what inspired this model and why it might be the perfect electric bike for you.
What Is Soltera and Why Did We Create It?
Meaning 'single' in Spanish, the Soltera was crafted as an ode to Aventon's history in high-performance cycling. Originating as a fixed and single-geared bike brand, Aventon built a legacy for providing top-tier cycling products. Though we have since pivoted from selling traditional bicycles to electric bikes, our past is what propels us forward to continue doing what we love to do.
Combining both our worlds of traditional bicycles and electric, Soltera was meticulously designed to mirror the look and feel of classic single-speed bikes, but with an added electric component. Much like our original fleet of cycling products, Soltera is similar in that it's agile and aggressive in its look and performance. What differs is its inconspicuous electric components: created for those searching for the performance and design of a traditional single-speed while also intrigued by the electric possibilities.
What's The Difference Between Single-Speed and Multi-Gear Bikes?
Single-speed ebikes are popular for their simplicity in design, components, and performance, in comparison to their multi-gear counterparts. And it's important to note, that fewer components do not mean lesser quality. Check out some of the quick reasons why more and more commuters and city riders are choosing to ride single-speed electric bikes.
Simple to Maneuver
Single-speed electric bikes are often simple to maneuver given their single gear, making them an ideal choice for just about anyone: from seasoned commuters to beginners just starting their electric biking journeys.
Lightweight and Nimble
Single-speed ebikes contain fewer moving components, like a derailleur and shifter, which reduces the bikes' overall weight, making it easier for you to carry your bike up a flight of stairs after a long day's work or use less energy to get you where you need to go.
Require Less Maintenance
Due to the absence of additional moving parts, single-speed ebikes generally require less maintenance. This means there are fewer components to routinely keep an eye on. And, if a replacement ever is needed, they're typically less costly. It's important to note that this doesn't mean that single-speed ebikes won't still require a general maintenance routine.
Affordability and Quality
In addition to being less costly to maintain, fewer moving parts also place single-speed electric bikes on the more affordable spectrum. Remember, fewer components do not mean lesser quality. Instead, consider the intent behind purchasing a single-speed ebike versus a multi-gear; Single-speed's are created to be efficient and excel on city roads, therefore are designed accordingly.  
What's Unique About Soltera?
Besides it being Aventon's first single-speed electric bike, Soltera also comes equipped with our latest technologies and innovative designs. Check out for yourselves below.
Electric Single-Speed
One of the benefits of single-speed bicycles is their simplicity; if you want to go faster, you just need to pedal faster. Now, imagine how much faster and easier you can ride with a powerful motor that's there to help you? Don't spend any more time adjusting your gears trying to find the right rhythm. With the Soltera single-speed, just hop on the saddle and start riding.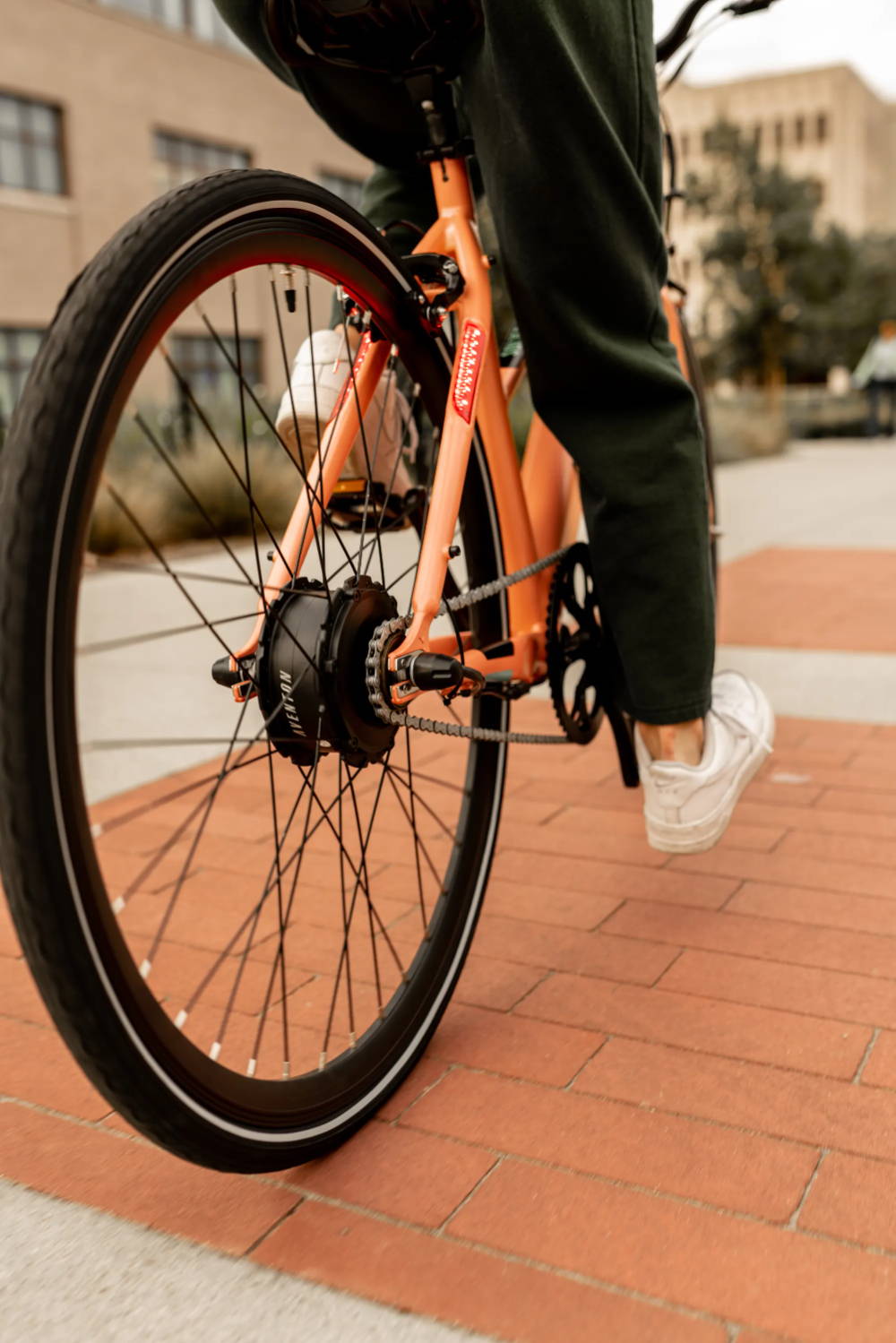 Tech Features
Categorically, Soltera is a Class II electric bike. Meaning, it features both throttle and pedal-assist that hit a maximum of 20 MPH. Just like the rest of our fleet of ebikes, the thumb throttle is located near the rider's left thumb and Soltera comes equipped with 5 levels of pedal assist (PAS) to help you get where you need to be in record time. And to answer your burning question, yes, it is throttle on demand! So you can throttle Soltera from a complete stop while in PAS 1-5.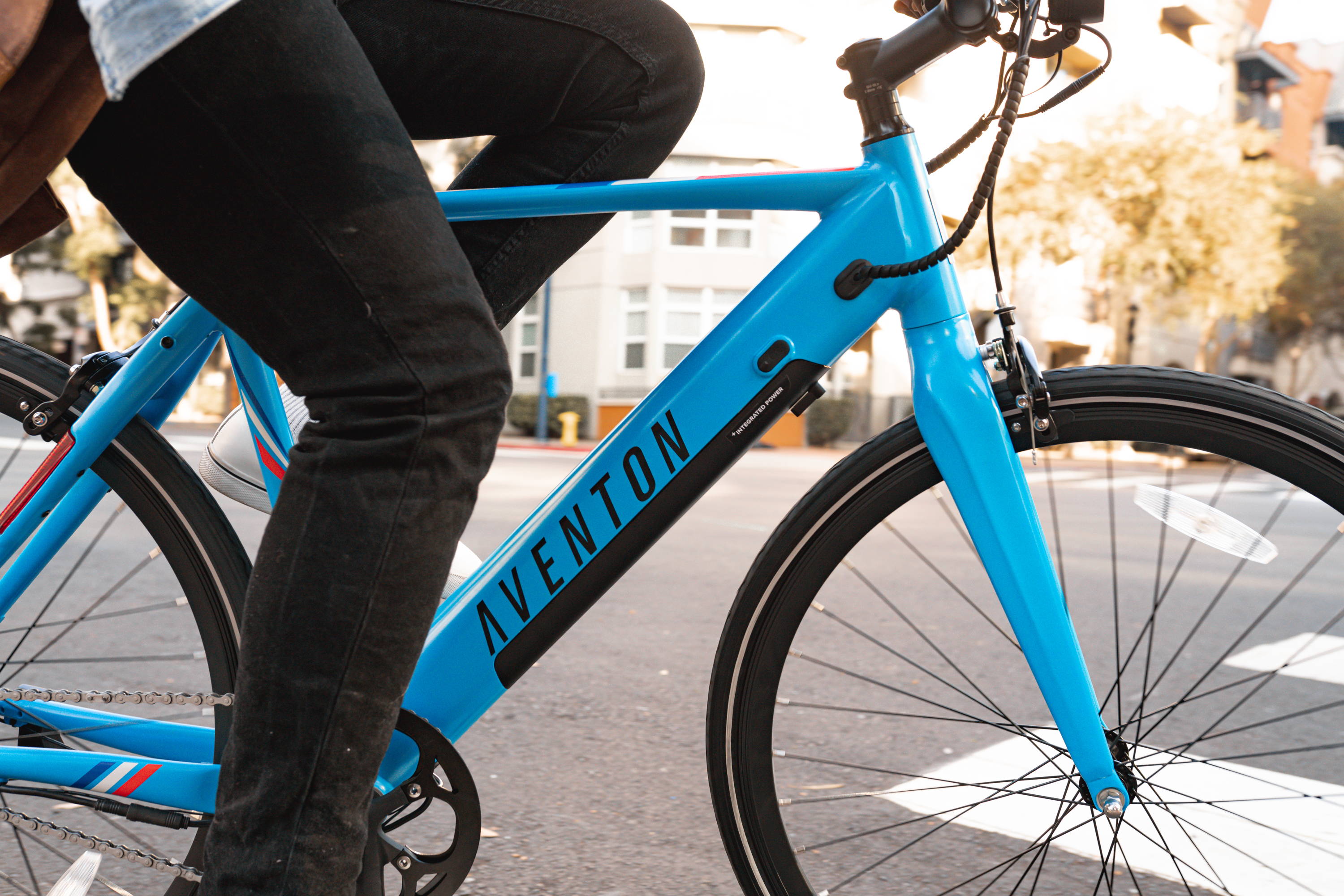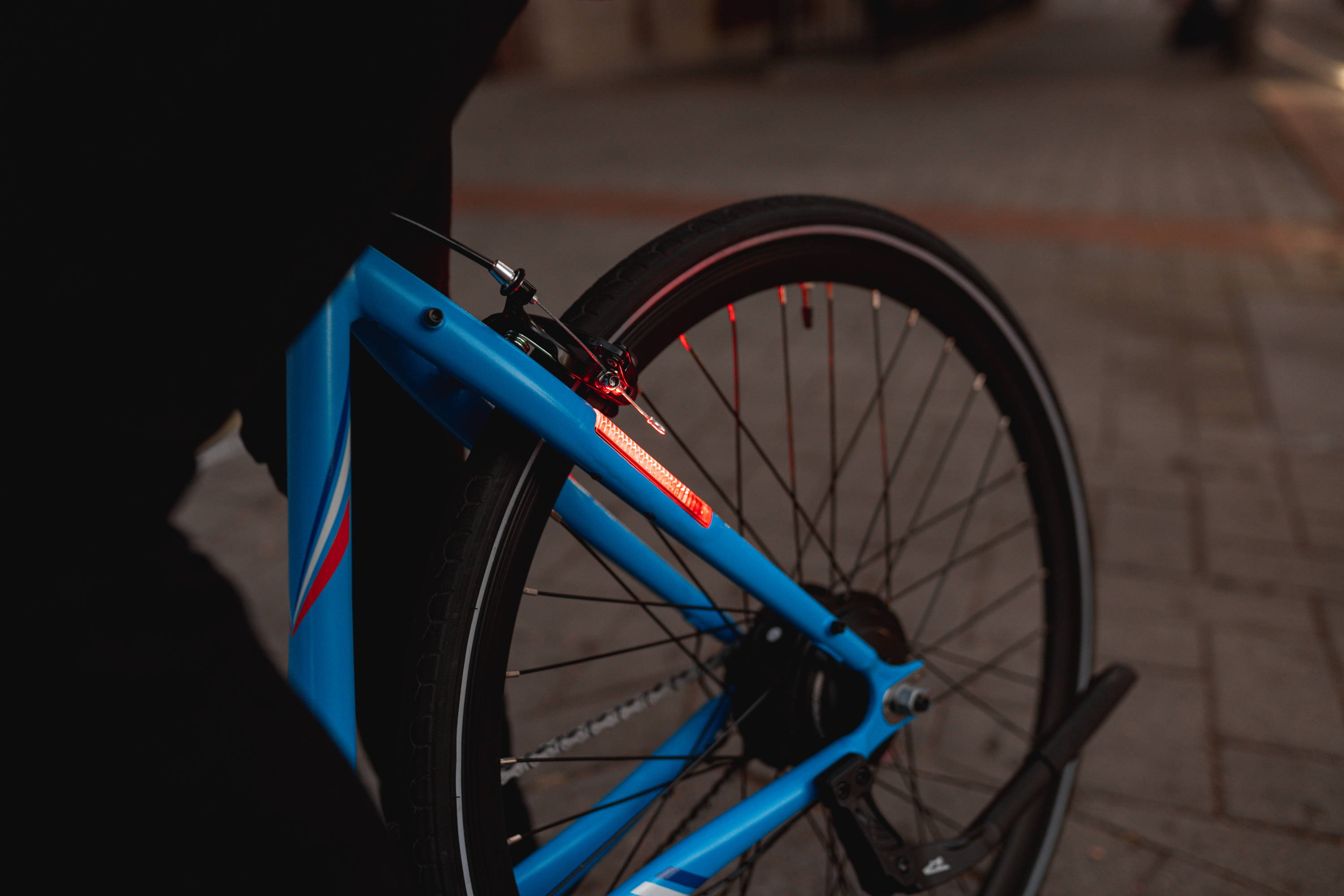 Integrated Components
At a glance, Soltera might seem as though it's just a traditional bicycle, but its seamlessly integrated electric components, like the battery, make it anything but. Not to mention streamlined taillights and a headlight make it possible for you to see and be seen, without having to worry if the batteries on your added lights still have juice. From conception to curation, we've thoughtfully integrated these components for easier riding and a sharper look.
An Intuitive Full-Color Display
Our intuitive backlit display provides you with the important metrics needed, as they're needed. Need this info while you're mid-ride in the city? You got it. Curious about your insights after you've gotten home from the office? Not a problem. Soltera's display will tell you your distance traveled, pedal assist level, and battery life left. It can even connect to your smartphone via the Aventon app where you can activate and control some of your bike's features, view your overall ride history and achievements, and connect with other riders to share tips, insights, and more!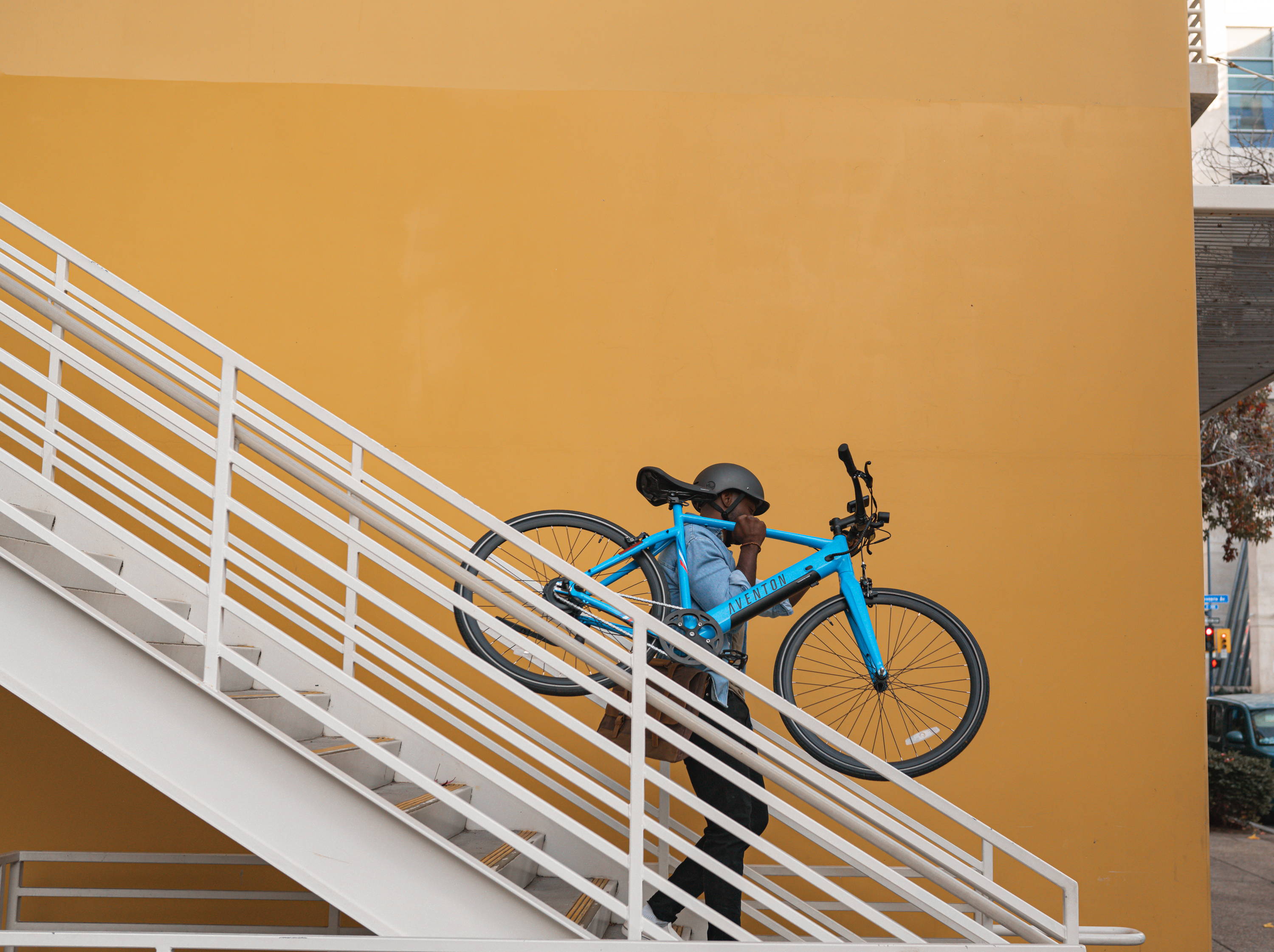 A More Aggressive Riding Style
Soltera's sleek and lightweight performance-inspired design allows for a more aggressive riding style when you're on a time crunch. By design, pressing slightly forward onto Soltera allows you to take better control of your ride and weave through the city. Especially since Soltera itself is unbelievably nimble. And when you're not on a time crunch, you can still leisurely ride Soltera.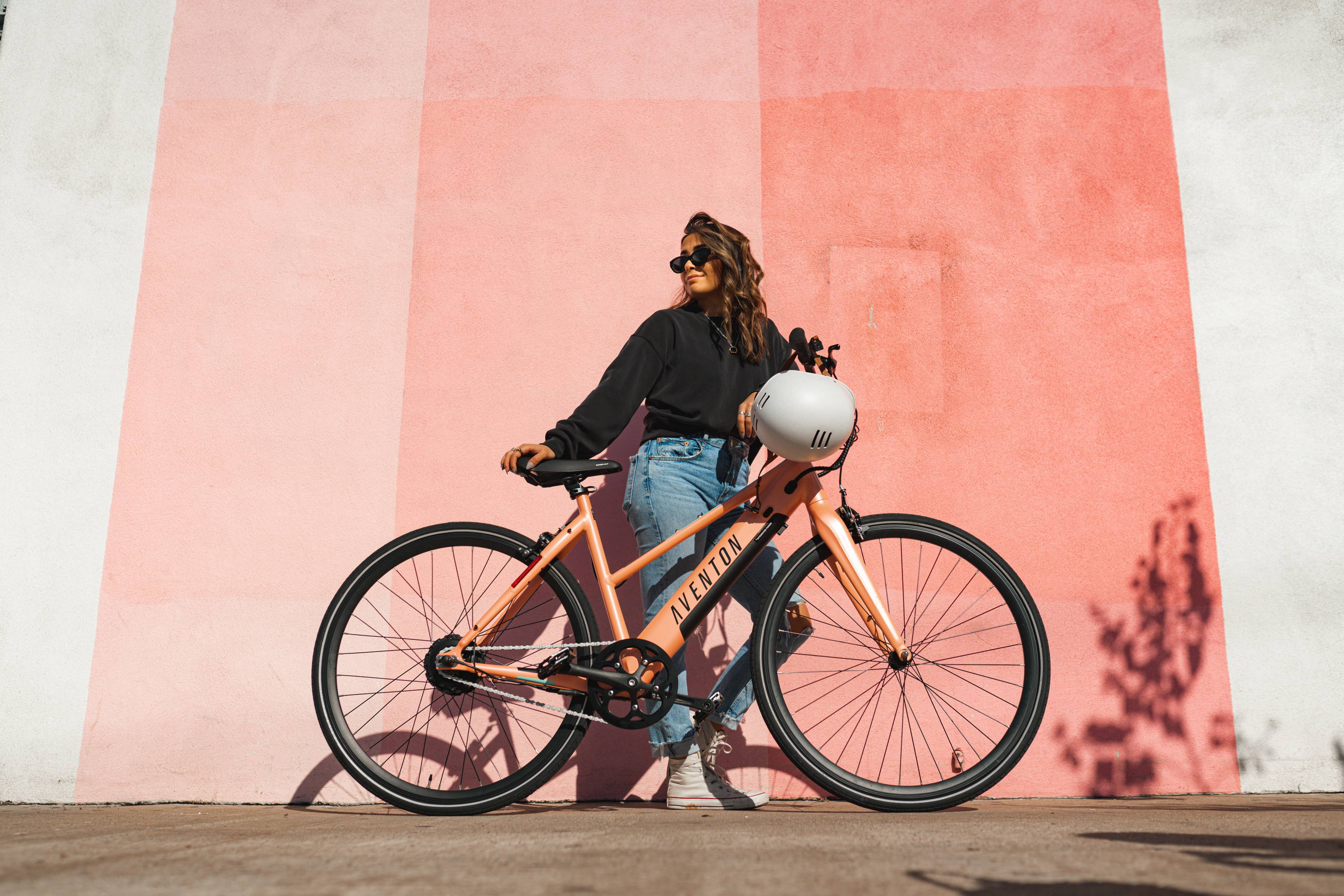 Options, Options, Options
The Soltera comes in both a traditional step-over frame as well as a Step-through frame. There are two size variants for both the traditional step-over frame and the Step-through version. Not to mention, Soltera comes in a 7-speed version for those that prefer multi-geared bikes over single-speed ones. Most exciting of all, Soltera has an expanded color palette. Depending on the size, speed (single or seven), and style selected, you'll have an option to choose between six colors. Some of which, are Aventon firsts!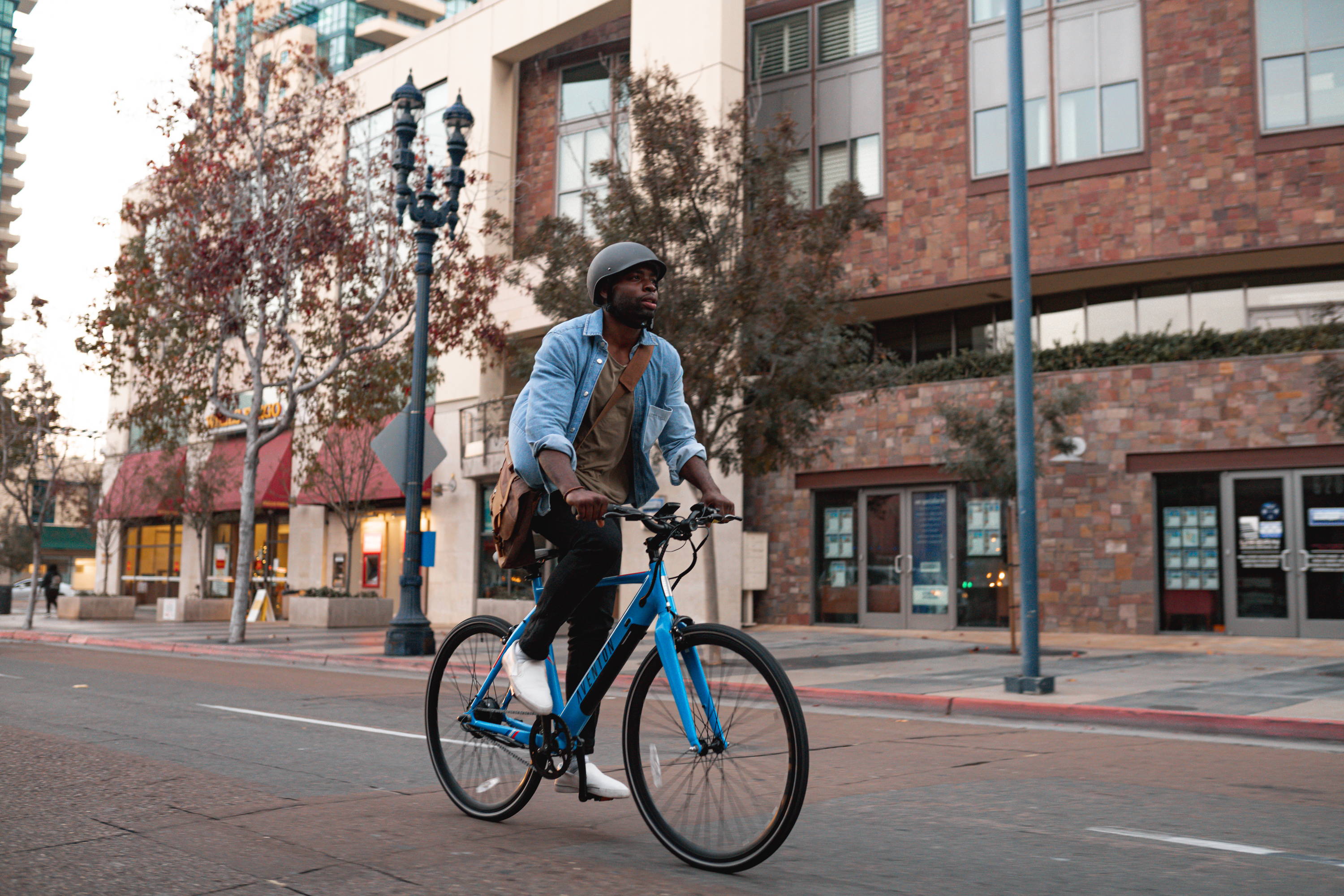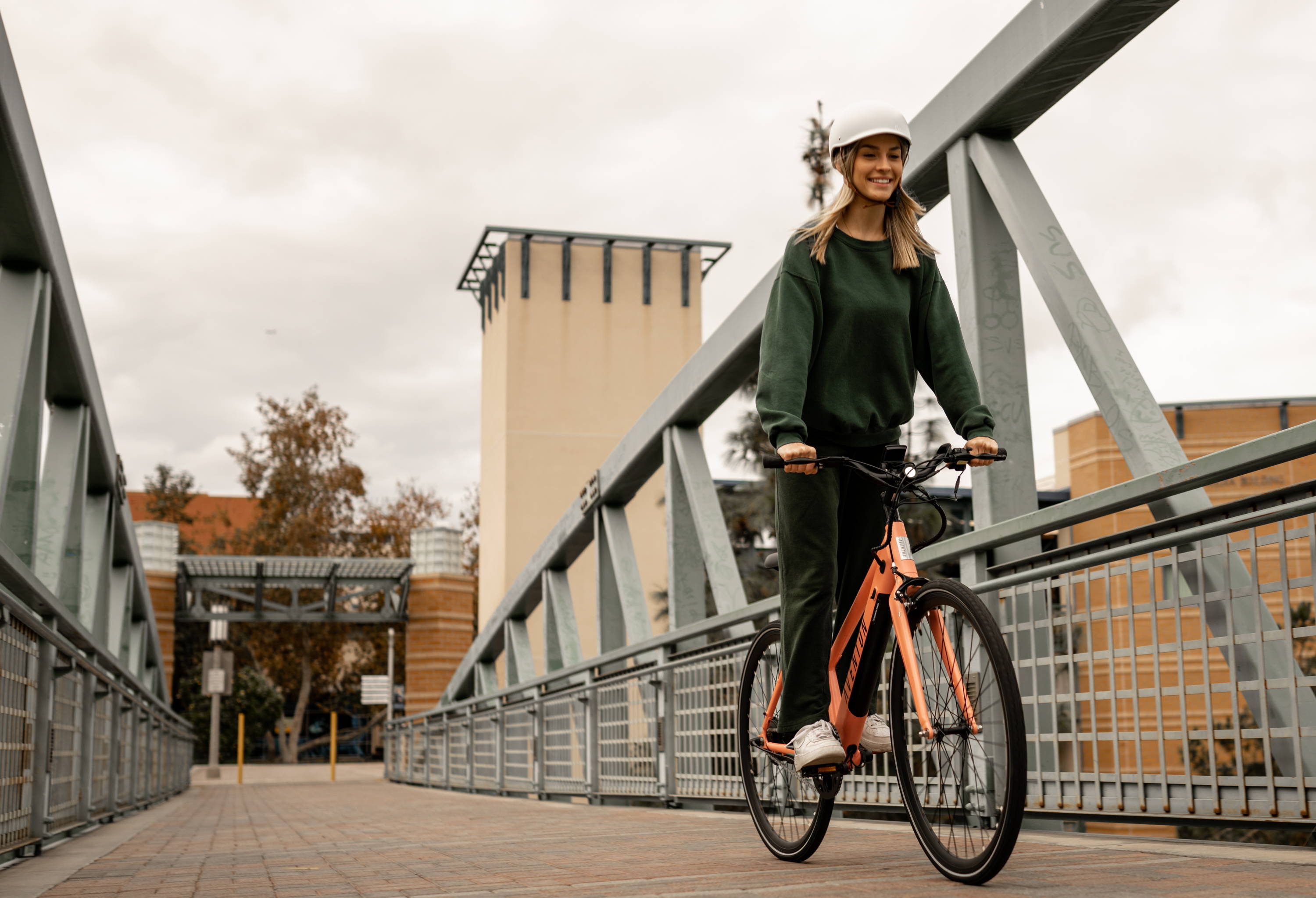 Who's Soltera Designed For?
While single-speed electric bikes generally are a great choice for commuting and urban riding, Soltera can be an essential for anyone and everyone who plans to ride through the city. And the electric single-speed feature makes it a great choice for those that are looking for efficiency: to hop on the saddle and just ride with the wind. Whether you're a 9-5 grinder trying to get to work quickly, a student needing to get to and from campus, an entrepreneurial hustler riding around most of their day, or a casual urbanite that prefers to bike to their errands and commitments rather than drive, Soltera may be the perfect bike for your needs.
Ready To Check Out Soltera?
If you've read enough and now want in on the action, check out our single-speed and 7-speed to be one of the first to get Aventon's newest ebike and our first-ever electric single-speed: Soltera!