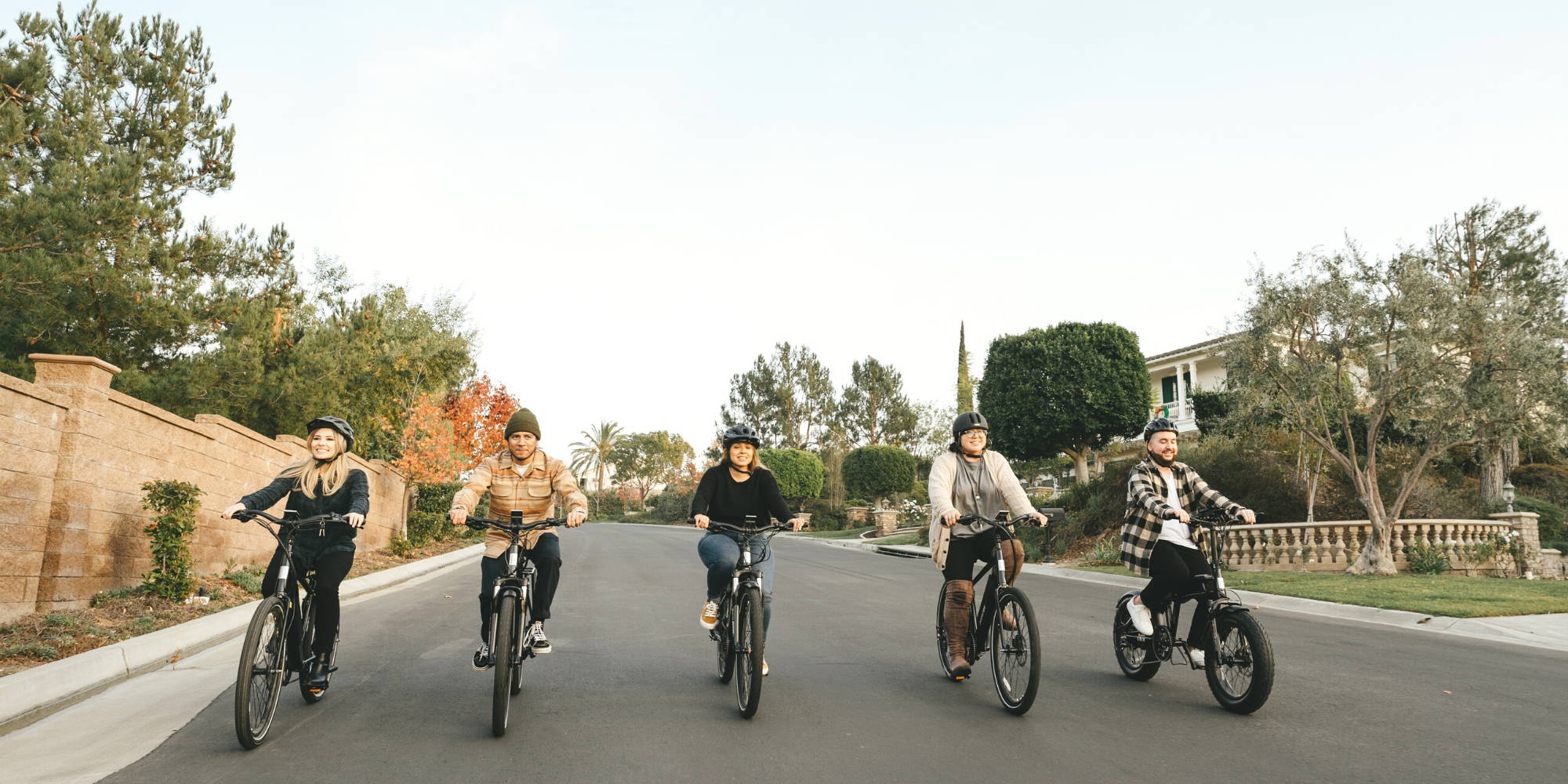 Ebike Tax Credit Bill: An Open Letter from Aventon CMO
March 5, 2021
For those of us who own ebikes, we not only understand how fun and practical they can be but also the impact it can have on the environment, traffic and our overall health. Owning an ebike has clear benefits to not only the rider but everyone else as well. People are beginning to understand all the benefits that ebikes have to offer. One key benefits is that it's a zero-carbon emission form of transportation and are more affordable and accessible when compared to other forms of transportation.
Which is why a bill was introduced in the U.S. House of Representatives in early February that would give a refundable tax credit of up to $1,500 on the purchase of a new e-bike. Unsurprisingly, we are a big supporter for this bill and are encouraging others to support. To support this initiative, fill out this form from People for Bikes.
Aventon's CMO, Adele Nasr breaks down the bill in her open letter of support for this initiative:
To Whom It May Concern,
Ebike company Aventon wishes to publicly state its support for the Electric Bicycle Incentive Kickstart for the Environment (E-BIKE) Act (H.R. 1019), introduced to the U.S. House of Representatives on February 9th, 2021, by Congressmen Jimmy Panetta (D-Calif.) and Earl Blumenauer (D-Ore.). This bill aims to make ebike ownership accessible to those of all socio-economic levels by proposing a 30% tax credit on the purchase of an ebike, with a maximum tax credit value of $1500.
If passed, this bill is almost certain to increase ebikes sales across the nation and, as a direct result of this, Aventon stands to profit from the passing of the E-BIKE Act. This financial gain is not, however, the purpose for our public support for this bill.
The main reason for Aventon's public support of the E-BIKE Act is that this bill is well aligned with our company's values and it spotlights the beneficial impacts ebikes can have on the environment and the world we live in.
The proponents of this legislation recognize the more accessible we make alternative and greener modes of transportation, the more we can cut our carbon output and help to fight the climate crisis.
The proposed legislation focuses on the impact ebikes can have on reducing the US's carbon footprint -with one report suggesting that a 15% increase in ebike transportation could decrease carbon emissions by 11% across the US. However, we also want to highlight the wide variety of other benefits ebikes bring to people and the society we live in:
Lower level of smog and air pollution as a direct result of lowered carbon emissions
Ebikes produce a negligible amount of noise pollution
Ebike use lowers traffic congestion, allowing the vehicles on the road to run faster and more efficiently
Weighing less than cars and other vehicles, ebikes cut down on road wear and tear, increasing the surface's longevity and reducing taxpayer costs to resurface roads
Ebike batteries, unlike a car's lead acid battery, are made from lithium, a material that does much less harm to the environment and is becoming easier to recycle
Studies show that people who purchase ebikes over regular bikes are likely to head out for a ride more often. Therefore, ebikes can contribute to an increase in exercise rates nationwide, contributing to American's overall health
This legislation proposal is especially relevant since the US recently rejoined in the Paris Climate Accord. With President Joe Biden hosting a climate summit on Earth Day, April 22nd, 2021, bills like this are an excellent way for our representatives in both chambers of Congress to mobilize their support for the US's commitment to resolving the worldwide climate crisis.
The E-BIKE Act is just one of many strategies our government can launch to help every American contribute to reducing our emissions. We hope to see it progress quickly. If you too believe this new bill will have a positive impact on the US and the worldwide struggle to save our planet, please take this moment to contact your representative and encourage them to co-sponsor this bill.
People for Bikes -an excellent bike and ebike advocacy group- has created a simple and easy form we urge you to fill out now. The more people we motivate to support this bill, the better chance we have of it becoming law! So please sign the form and make your voice count now!
Sincerely,

Adele Dagher Nasr
CMO
Aventon