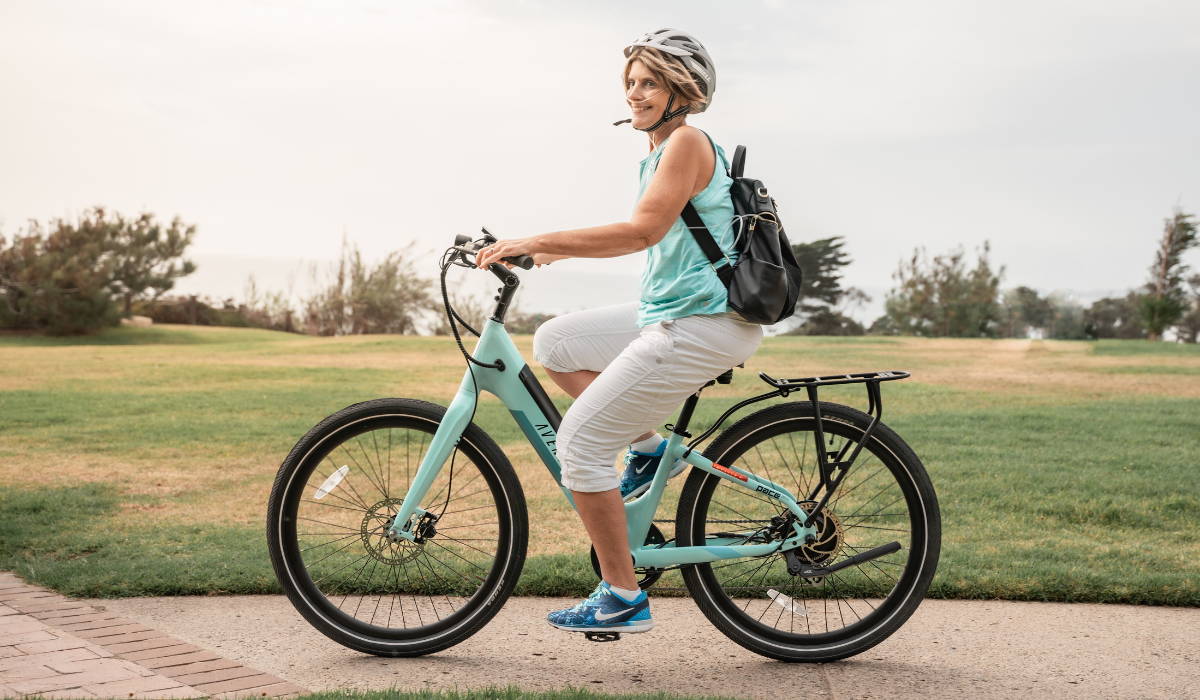 Beyond the Bike x Jen Cueva
October 19, 2022
Welcome to episode three of our mini-series, Beyond the Bike, where we highlight some of our amazing Aventon riders and share their unique stories! In January of 2021, we had the pleasure of getting to know Jen Cueva. Jen was diagnosed with Pulmonary Hypertension in 2005, and because of this new challenging obstacle in her life, she had lost the ability to move around, and was unable to ride bikes with her husband who's an avid cyclist. That was until she discovered an Aventon ebike. Jen had found her freedom of mobility again without the extra strain on her heart and breathing. But then in 2020, things took a turn for the worse and it was swiftly taken away again. This time because of COVID-19. Read more about Jen's empowering and uplifting story here, and watch how she came to conquer the odds and ride again once more below.
Jen Cueva is a symbol of hope and light. She represents the power of the human spirit and what it takes to keep moving forward, no matter what. As a person with PH, she embodies the concurrent struggles that come with it and so continues her efforts to provide knowledge and information and support for anyone else who deals with the physical and emotional limitations of PH, or for anyone else who wants to know more about it. Jen is column writer and forum moderator with Pulmonary Hypertension News Today, where she instills hope through understanding and is a pillar of strength in her efforts to spread the word.
For context, pulmonary hypertension is when pressure in the blood vessels leading from the heart to the lungs is too high. When pressure in the arteries gets too high, the arteries in the lungs narrow and the blood can't flow as well as it should, resulting in less oxygen in the blood. This can cause chest pain, dizziness, shortness of breath and swelling in the ankles, legs, and abdomen. In severe cases, people with pulmonary hypertension suffer the risk of right-sided heart failure.
To show our appreciation for Jen's bravery in sharing her struggles with Pulmonary Hypertension and continuing to be relentless in her pursuits to spread awareness and create a resource of communal support, we surprised her with a brand new Next-Gen Pace 500 Step-Through. So, she can find more opportunities in the freedom of motion and continue to inspire those around her.
For more information on PH, visit Pulmonary Hypertension News and see the wonderful work Jen does for her community and the world. And as always, if you know of anyone who does incredible work and inspires those around them to lead an exemplary life through the power of mobility, leave a comment below for a chance to be featured in our ongoing Beyond The Bike series!