Introducing Aventon's Foldable Step-through Ebike: Sinch ST
February 21, 2022
"Is there a step through Sinch?"
"Will Aventon make a Sinch that is Step-through?"
"Will there be any other colors for Sinch or one that is easier to get on?"
You've been asking, and we've been listening. We'd like to introduce you to the newest member of the Aventon family, the SINCH Step-Through! You may already be familiar with the SINCH, one of our most popular ebikes and Aventon's first ever folding fat tire bike. What you may not be familiar with, are the countless inquiries our team has received, asking for an even more accessible version of the SINCH. In other words, a Step-through frame style! The Step-through version of SINCH is pretty much its non-identical twin. But, the SINCH Step-Through is so much more than the ability to easily mount and dismount from a foldable, portable, and storable ebike. It is about giving anyone and everyone the ability to comfortably take the path they choose, no matter how rugged it may be.
Not only have breakthroughs in technology made constructing a foldable Step-through ebike possible but equipping it with fat tires brings about an endless realm of terrain explorations: whether you're casually biking around your neighborhood or running a quick errand a few miles down the road. Not to mention you can fold it and store it as you please! From beach cruising to snow trekking, SINCH Step-through is the newest portable addition to the Aventon line-up and fat tire family! The benefits of fat tire ebike's like the SINCH truly are endless, but don't just take our word for it. Check out some of the key features of Aventon's newest fat tire ebike: SINCH Step-through!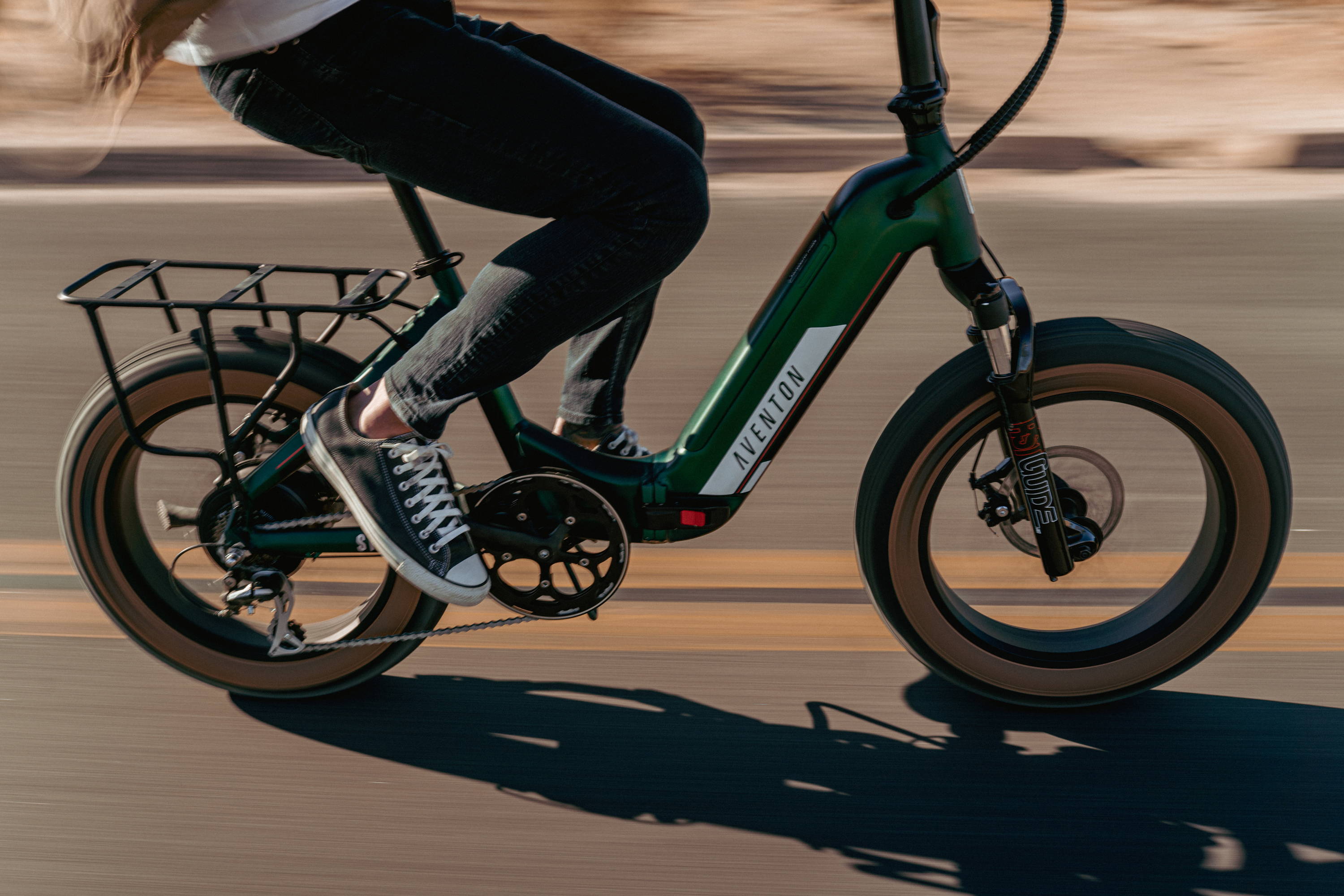 Motor and battery
The SINCH Step-Through (also abbreviated as ST) is equipped with the same 500W (750W peak) brushless, rear hub motor as the SINCH ebike, allowing users to travel at up to 25mph (top speed can be adjusted from the 20mph factory speed limit in the Aventon app) across whatever terrain they choose. This motor is powered by a 14Ah, stealthy, internal battery that provides an average range of 40 miles, but this all depends on how much you want the e in your ebike to be involved in your adventure!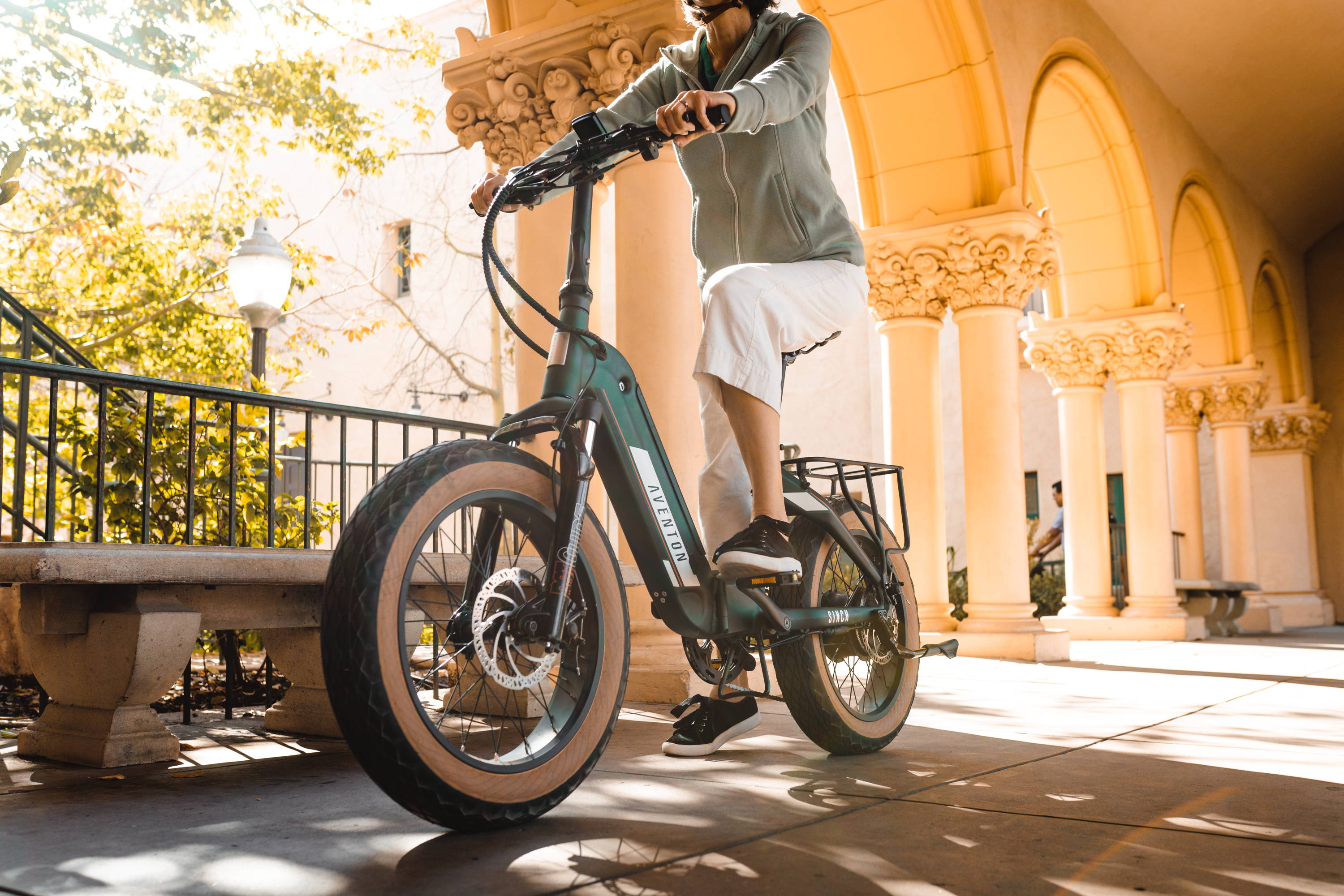 Fat Tires and Front Suspension Fork
Its' 20" x 4" rugged fat tires, that stick to the ground beneath you and feature stylishly subdued tan walls, mean that this ebike gives riders of all styles peace of mind on any terrain. From sand, snow, pavement, to trails; You name it! The SINCH Step-through fat tire ebike arrives with our proprietary Aventon by Velo seat and a front suspension fork with 45mm of travel, providing you with a level of comfort that is second to none in its class, no matter what path you take the SINCH ST down.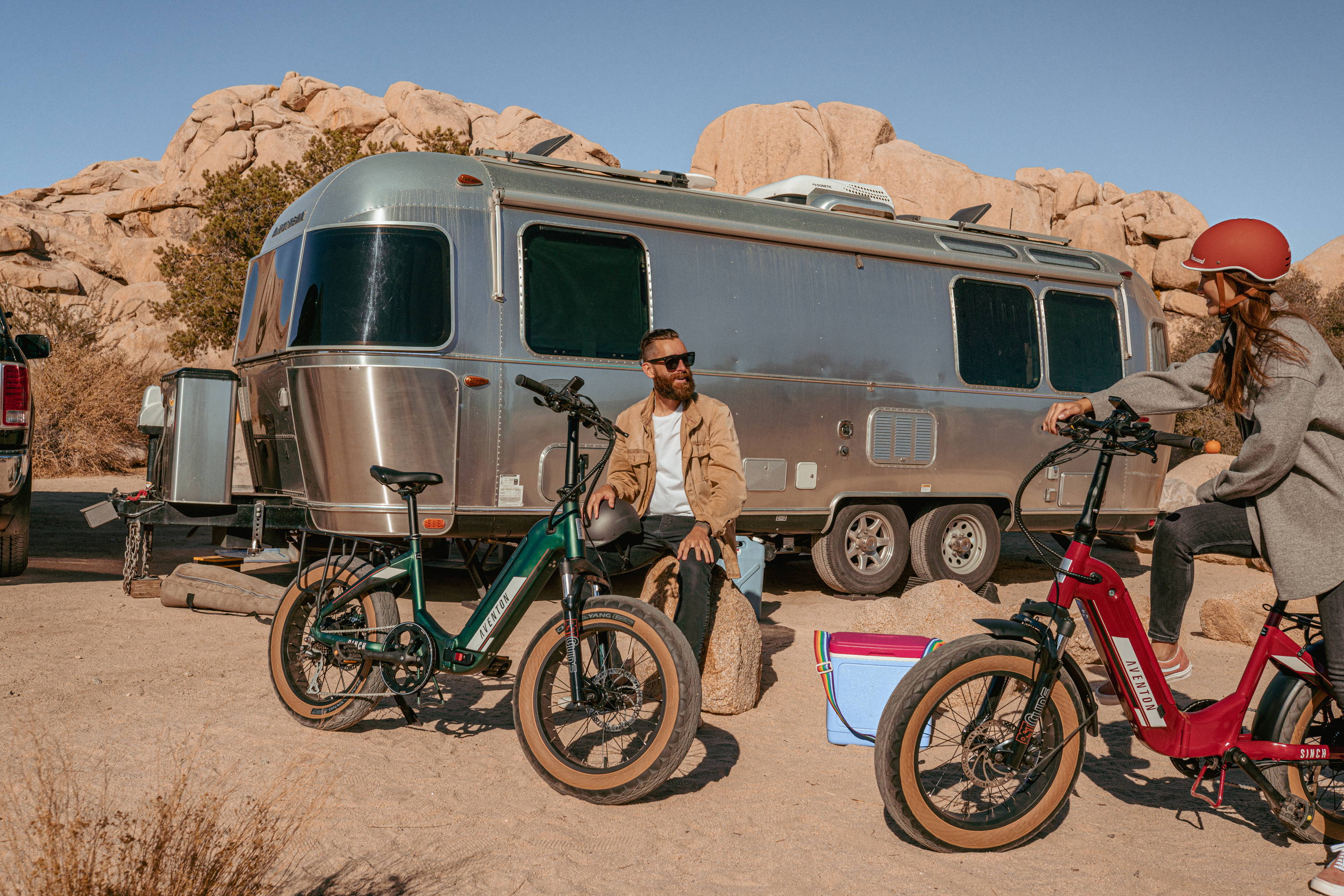 Foldability, Portability, and Storability
As with the SINCH, the SINCH Step-Through is foldable and infinitely portable and storable. Like its sibling, it is sure to capture the hearts of the RVer, the office worker, and those that live in small apartments and are short on space. Whether you're an urbanite or an adventurer who loves trekking off the beaten path, the SINCH ST will help you connect with the world around you. The SINCH ST will fit in the trunk of your car, in your RV, in your closet, and even under your work desk. Meaning, anyone can now own an ebike that adapts to their lifestyle!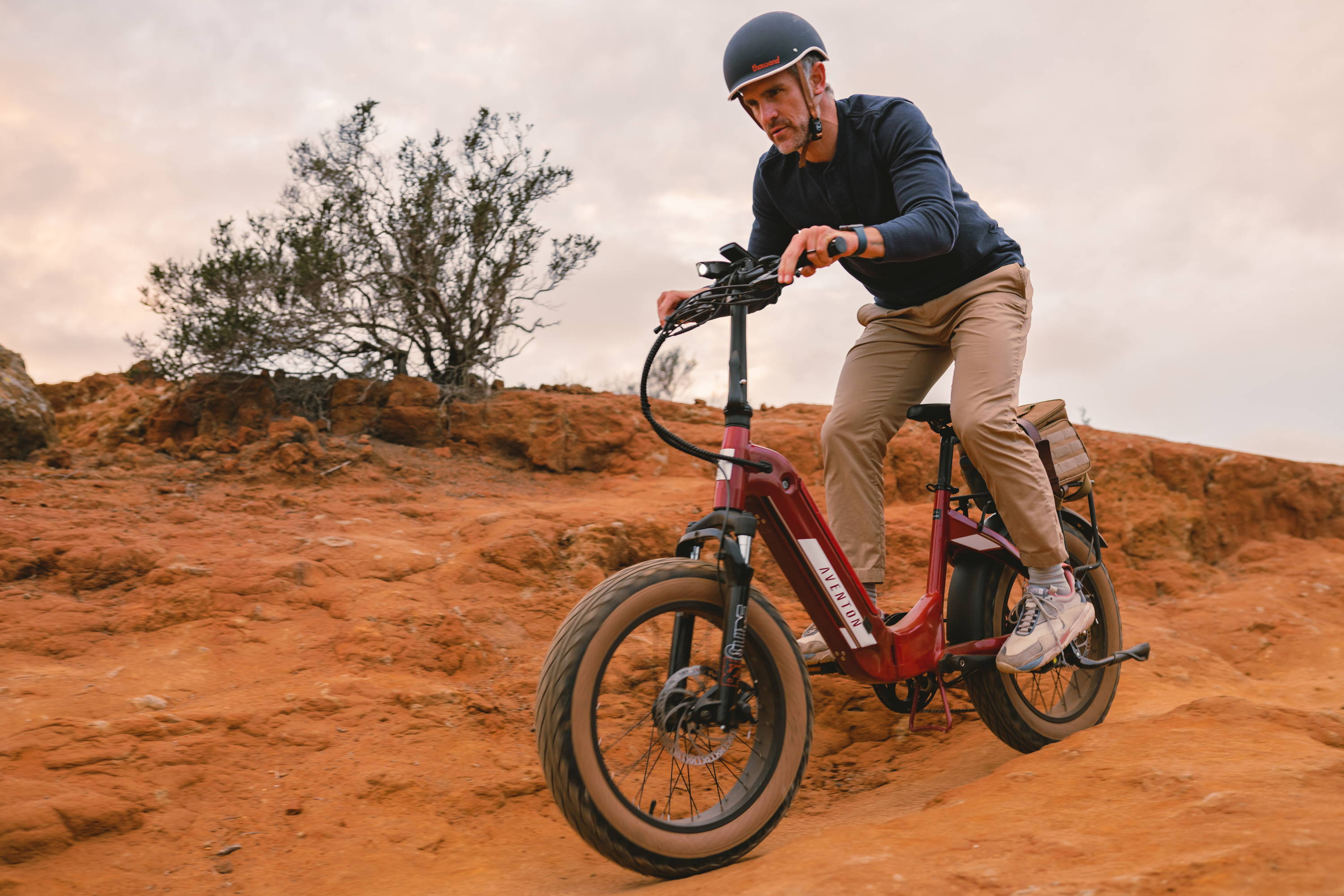 Tech Features and color options
With 5 levels of pedal assist, a throttle on-demand, and a set of seven gears, riders have the freedom to adjust the gearing of their rides to suit their personal needs and style of riding. And on the topic of style! This ebike has a beautiful modern-retro look to it and fits in perfectly just about everywhere, from the city to the coastal trail. SINCH Step-Through comes in two alluring colors: Moss Green and Bonfire Red.
An Interactive Full-Color Display
The SINCH ST has a suggested retail price of $1,799, and also features our backlit, Full Color Display that pairs with the Aventon app. Our intuitive backlit display gives riders their ride data and metrics as needed, whether you're mid-ride or post-ride. SINCH ST's display details your distance traveled, pedal assist level, and battery juice left. The Color Display can also connect to your smartphone via the Aventon mobile app, where you can change top speed, connect with friends, family, and other riders to share photos, tips, and insights, and more!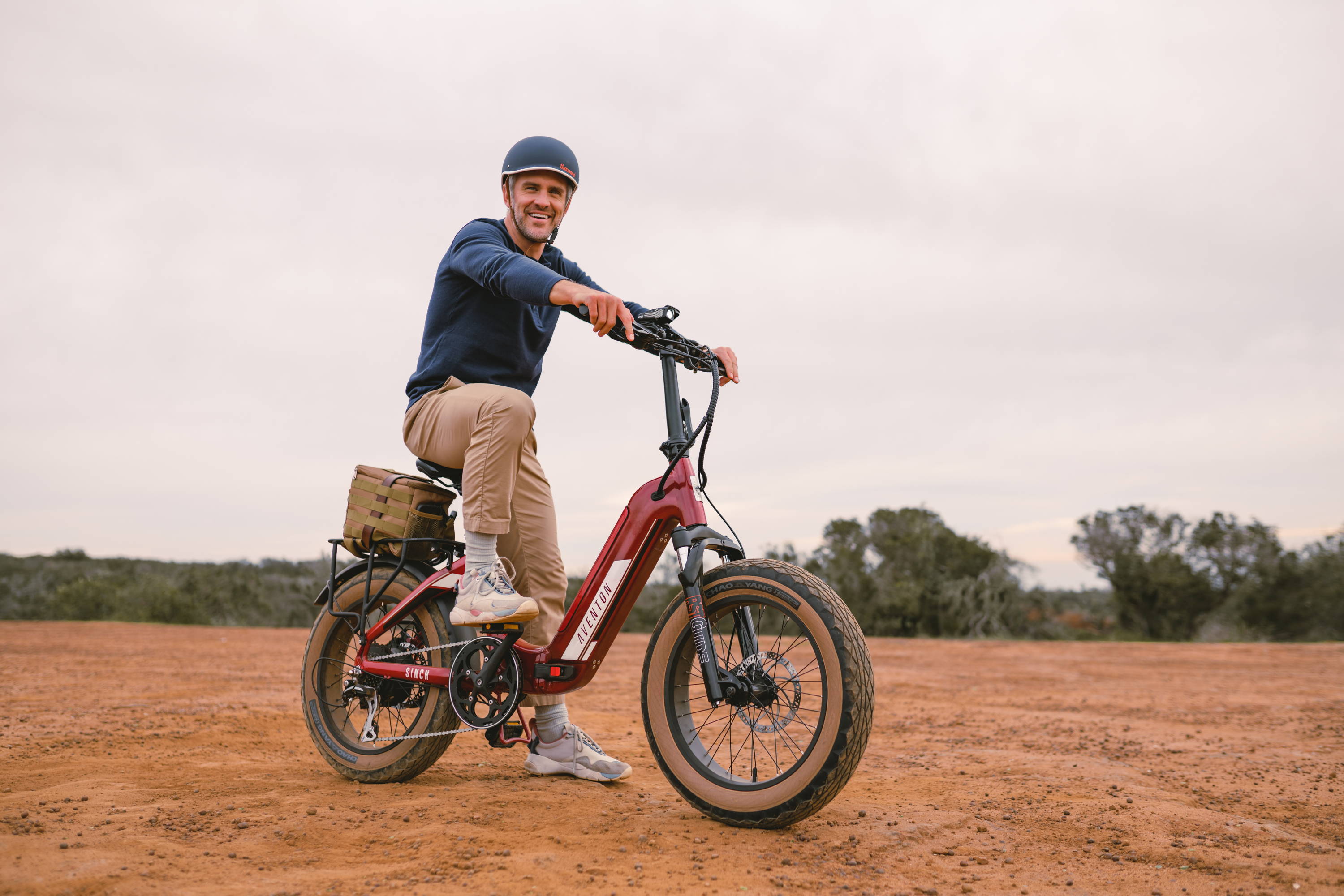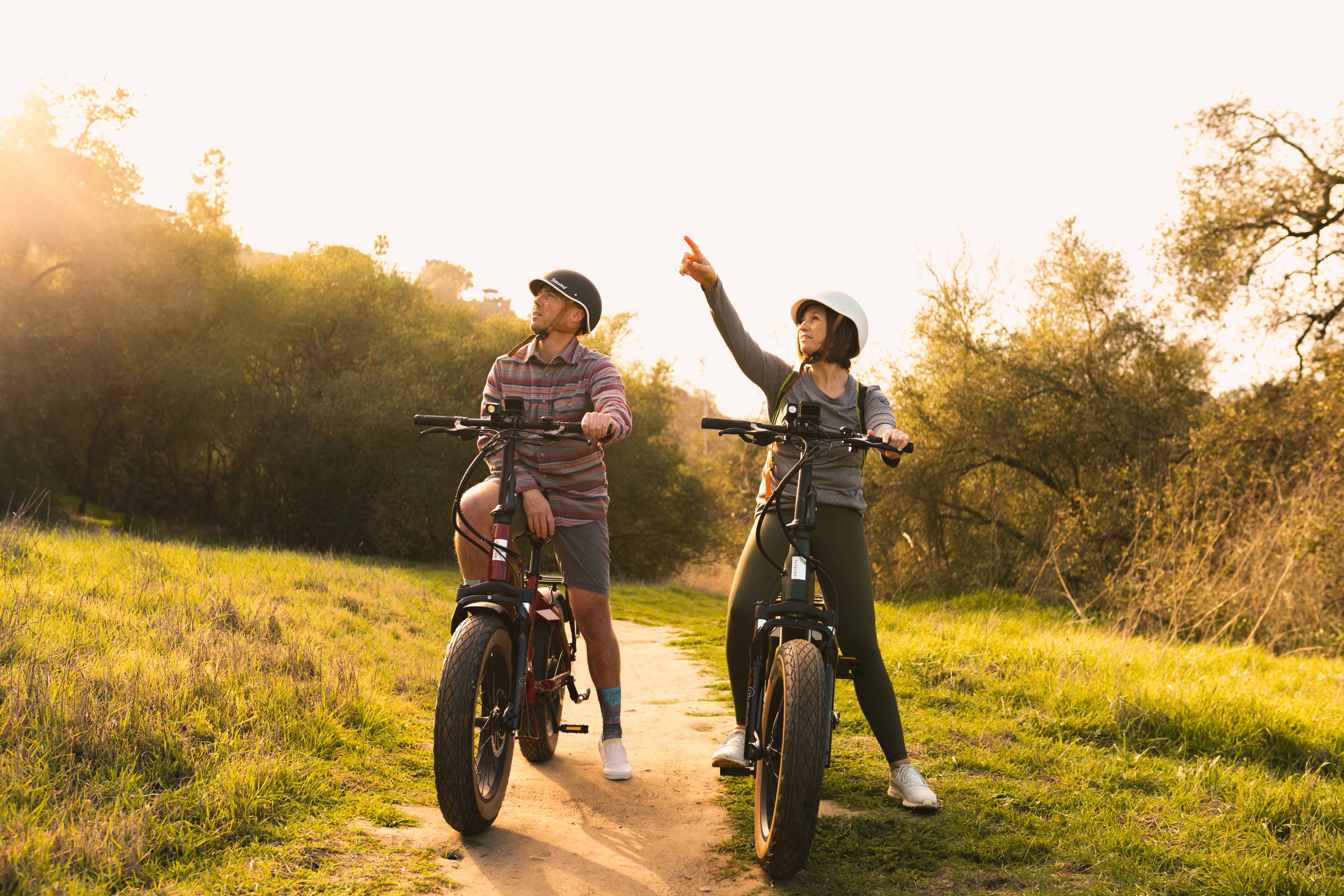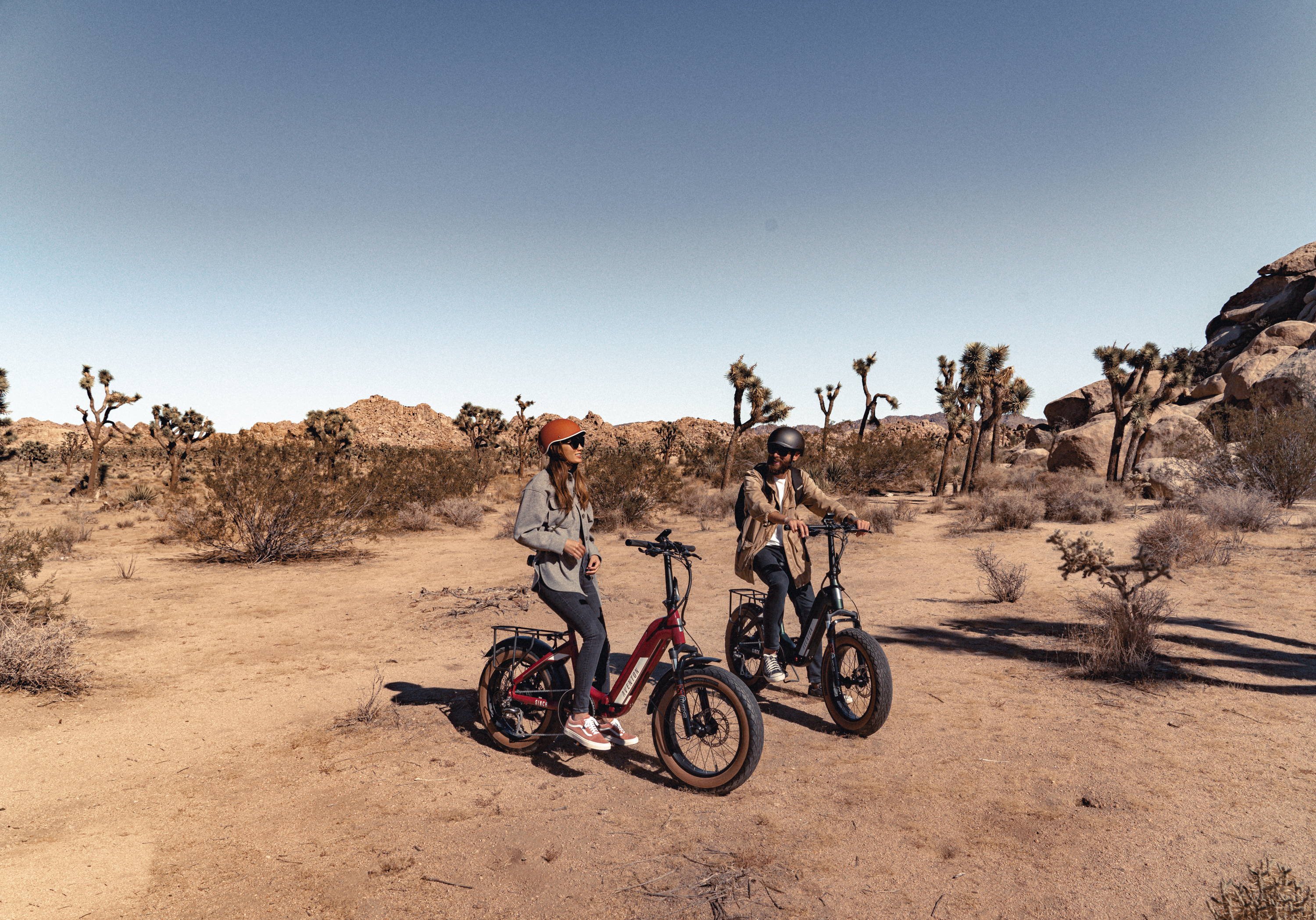 Check out Sinch step-through
Our customers and the extended Aventon family are at the heart of everything that we do. So when we heard our customers wanting more variety with Sinch, we knew it was time to deliver. The SINCH Step-Through is the latest addition to the Aventon family and provides riders with power, versatility, and the ability to go anywhere they please in comfort and with confidence!