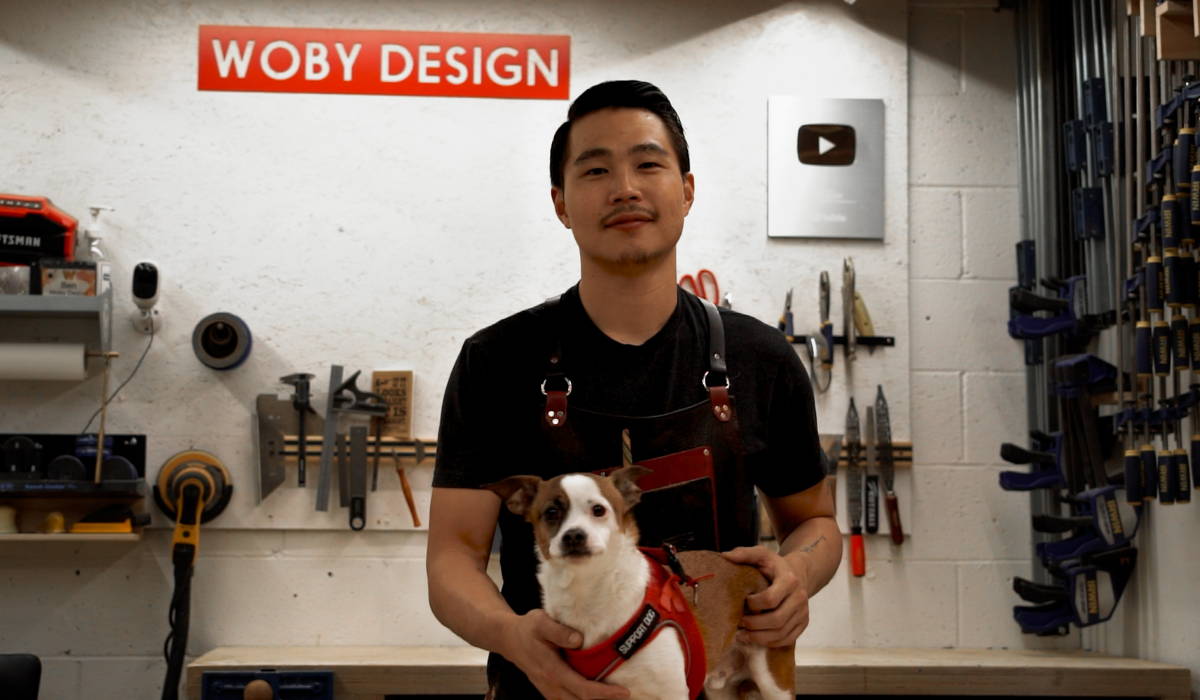 Beyond the Bike x Woby Design
April 8, 2022
The Aventon family is at the heart of all that we do, and it's the stories and struggles shared with us that inspire us to keep doing what we love and continuously look for ways to celebrate each one of you. Sharing our wonderful rider's stories is one of our favorite parts of the job, which makes our announcement today all the more special. We'd like to introduce you to the premiere of our new series, Beyond the Bike, where we routinely highlight one of our Aventon riders and share their unique story. Kicking this series off is the founder of Woby Design, Ben Paik. Check out Ben's story and some of his creations in our first episode of Beyond the Bike below!
A transplant in Downtown Los Angeles, Ben creates things out of recycled skateboards and documents his creations on his YouTube channel; Everything from furniture and home decor, a foldable staircase in his workshop, to an operational fixed gear bike! Even making an apple crate for his Soltera ebike so grabbing tacos or taking his dog, Toby, on a joy ride would be a breeze. But his successes didn't come overnight. Growing up in a small village and coming to the US at a young age, Ben learned to be extremely resourceful, working with what limited materials he had. When he decided to experiment with woodworking 5 years ago, he maintained that same philosophy: look for a way to resourcefully locate raw materials without contributing to growing landfills.
Hoping to find something inexpensive with a relatively steady availability, Ben was intrigued at the thought of using broken skateboards. Even more so, after learning that skateboards are composed of different layers, all of which are dyed various, vibrant colors. It wasn't until after he contacted local skateboard shops, that he discovered he could be part of the solution to their dilemma of not knowing what to do with damaged and unwanted boards. Since then, Ben has overcome hurdles and experienced ongoing trial and error until he became comfortable with upcycling skateboards. Now, he's able to not only repurpose these old and unwanted skateboards and make something functional out of them, but also contribute to reducing global waste.
Hearing from our Aventon riders is one of the highlights to our days. So before we close out, if you have a unique story of your own that you'd love to share, please leave a comment below! We can't wait to hear it!