7 Ways to Keep Your Ebike Secure
October 9, 2020
Whether you ride your electric bike for fun or you use it as a commuter ebike, it's a good idea to make sure that your ebike is always protected from burglars. With the amount of bikes that are stolen each year, ebike security is a common concern for all electric bike owners.
While a lock is the number one way to prevent your ebike from being stolen, there are also several other things you can do to keep your investment safe and secure. Therefore, we've created a useful list of tips and tricks you can use to keep your ebike safe at all times.
Useful Tips to Keep your Electric Bike Safe and Secure
Regardless of how you use your electric bike, keep these suggestions in mind to ensure that your ebike is always where you left it last. Here are a few tips to help you secure your ebike effectively.
1 - Buy a Lock and Learn How to Use It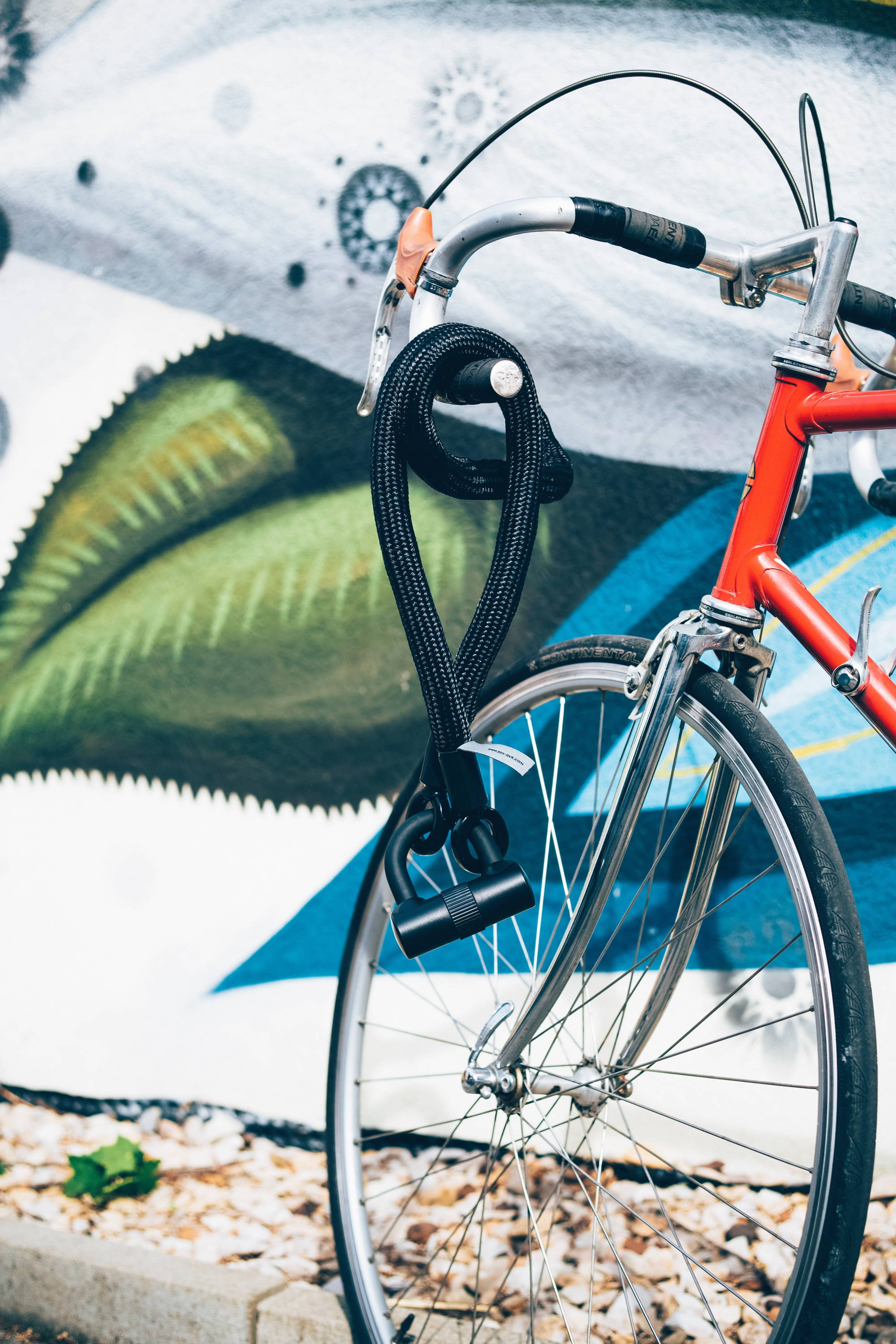 The most obvious tip you can implement is purchasing a suitable bike lock and learning how to use it. There's a wide variety of unique ebike locks available. Although the number of available alternatives can be overwhelming to some, it is essential to mention that not all bike locks are made the same.
Price is a prime indicator of quality when choosing the right ebike lock. While deals are always available, more secure and well-made alternatives usually carry a higher price tag, making the process of purchasing the best lock you can find extremely crucial.
Though affordable, lower quality ebike locks typically use flimsy lock mechanisms that can be quickly compromised with even the most basic tools. The materials an ebike lock is made from will often dictate how powerful the lock is. Unlike other bike accessories that have evolved over time from metal to lightweight aluminum, ebike locks need to be strong and robust.
Top-performing ebike locks on the market are often made from dual-hardened steel with an added thickness that will provide exceptional security for the ebike, no matter the circumstances.
U-locks are a fantastic option when looking for a reliable electric bike lock. Additionally, they are also the most secure option available. Made from thick reinforced metal, u-locks have increased structural integrity. While no bike lock is completely theft-proof, their durability will go a long way to discourage even the most opportunistic bike thieves.
That being said, having an impenetrable electric bike lock will go unwarranted if you don't understand how to secure your bike with it properly. A loose-fitting lock is an easy target for bike thieves.
2 - Secure it With Something Solid and Sturdy
Your bike is only as secure as the object that you are locking it to. Locking your bike to a solid object, whether a bike rack or immovable object, is usually the safest choice.
If you are unsure of where to secure your bike, a wobble test can provide you with a reasonable indication of whether or not the object is attached to the ground.
3 - Keep the Lock Low and Tight
Next, when locking your bike frame, be sure to secure the lock as close to the bottom bracket as possible. Furthermore, if you have more space available, try passing the lock through multiple parts such as the wheels or ebike frame.
Not only will this provide more security, but it will also make the lock appear more complicated and possibly deter thieves from spending time trying to steal it.
4 - Secure Your Ebike by Value
Depending on the style of electric bike you ride, certain parts on your ebike can carry a large price tag. In addition to securing your ebike frame, following it up with securing your front and rear wheels could go a long way to prevent thieves from attempting to steal it.
5 - Choose a Smart Location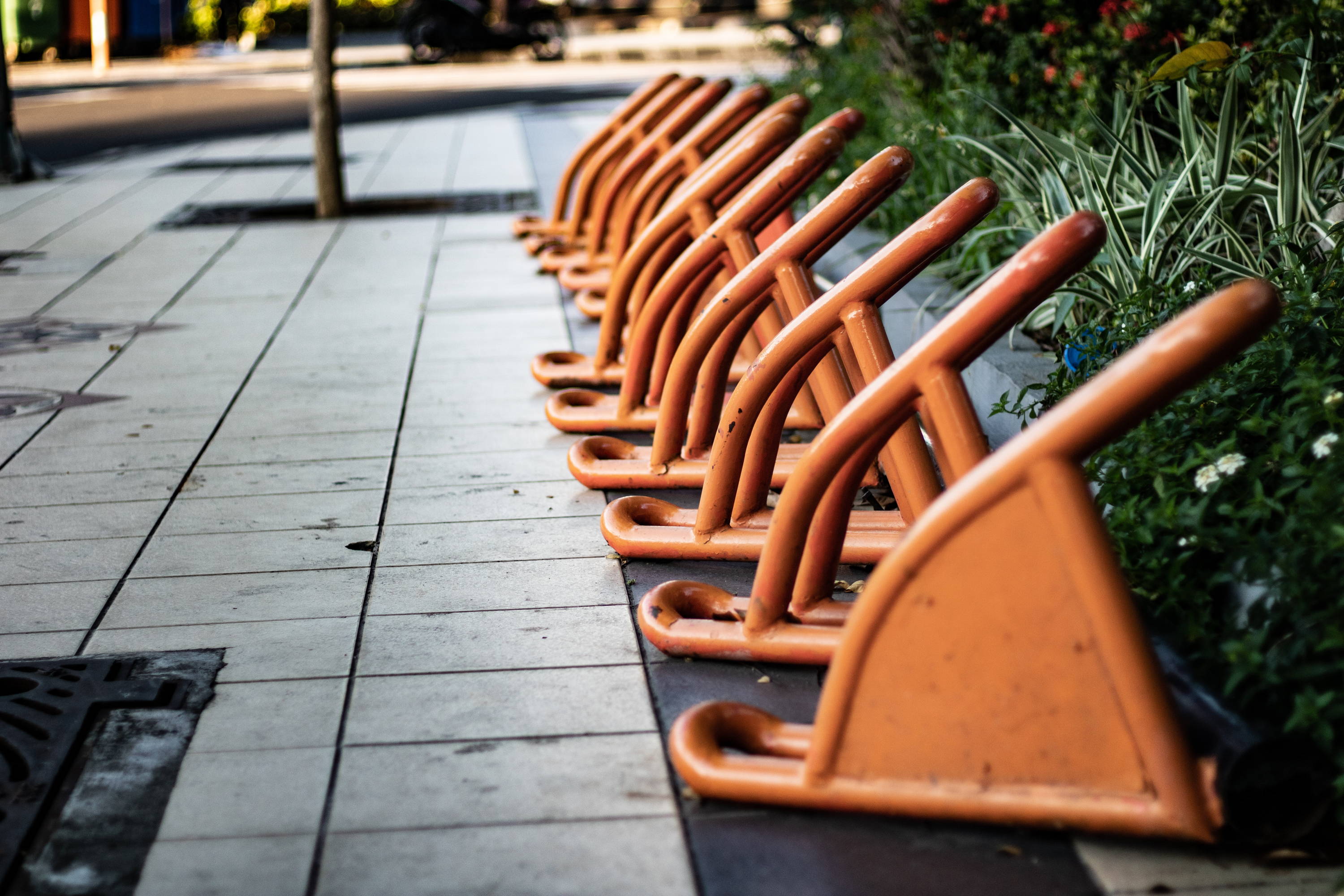 Where you lock your ebike is just as important as how you choose to lock it. Bikes are typically stolen from places such as garages and alleyways that have poor lighting and low foot traffic. If you have to leave your bike in a public place, consider locking it in a location where you can easily view it to keep additional tabs on it throughout the day.
Additionally, avoid locking your ebike near locations where people generally loiter, as this can offer an ideal opportunity for thieves to devote time to steal your ebike.
6 - Consider Using a Smart Lock
Another good idea to consider is purchasing a smart lock for extra security.
These locks are controlled by your smartphone and can also provide you with a notification if your bike is in motion without your knowledge. Additionally, smart locks also allow you to monitor the bike's location when you cannot see it yourself.
There might also be loud alerts with some smart locks that will make noise when the bike is being stolen, much like a car alarm. Some smart locks might also emit debilitating gases in the event that the ebike is being stolen.
7 - Write Down Your Electric Bike's Serial Number
Last, but certainly not least, be sure to write down the serial number of your electric bike. While it may not be possible to deter ebike theft completely, if the bike is ever stolen, it may be possible to provide local police with the serial number to help track it down.
With the ebike's serial number, the police may be able to call local pawn stores and other second-hand shops to find out if anyone has attempted to sell them an ebike with the matching serial number.
While this may not be a complete solution, it is a feasible option to help you get your ebike back in the event that it is stolen.
Keep Your Ebike Secure with the Help of Aventon
By following the above tips, you can do all you can to help keep your electric bike safe and secure at all times. However, if you need some additional guidance on keeping your ebike secure, contact the electric bike professionals at Aventon today. From cable locks to u-locks, Aventon has all the tools you need to keep your bike safe and sound at all times.
We take electric bike security seriously at Aventon, and our mission is to empower every rider and provide them with the freedom of mobility. We remain fully committed to helping you find the best electric bike security possible at an affordable price.
For all of your electric bike security equipment, contact Aventon today!