Aventon's Guide On How to Choose An Electric Bike
May 9, 2023
The benefits of riding an ebike are undeniable. They've changed the landscape of how riders get around on two wheels, for the better, forever. Electric bikes extend riding range while reducing fatigue with the help of pedal assist and throttle capabilities making it easier for more people to find happiness through motion. Ebikes help riders keep up with stop-and-go traffic, explore the outdoors, and keep a smile on their faces, all without breaking a sweat too.
There are many reasons to get an ebike, and many use cases to think about when purchasing one that might better fit your needs. Maybe you want a fat tire ebike for off-road. Or a foldable ebike to fit a certain lifestyle. Maybe you want one for commuting, cruising, or even hauling everything you need wherever you go.
Let's see what to look for when buying an electric bike:
(Click for a shortcut to the sections below)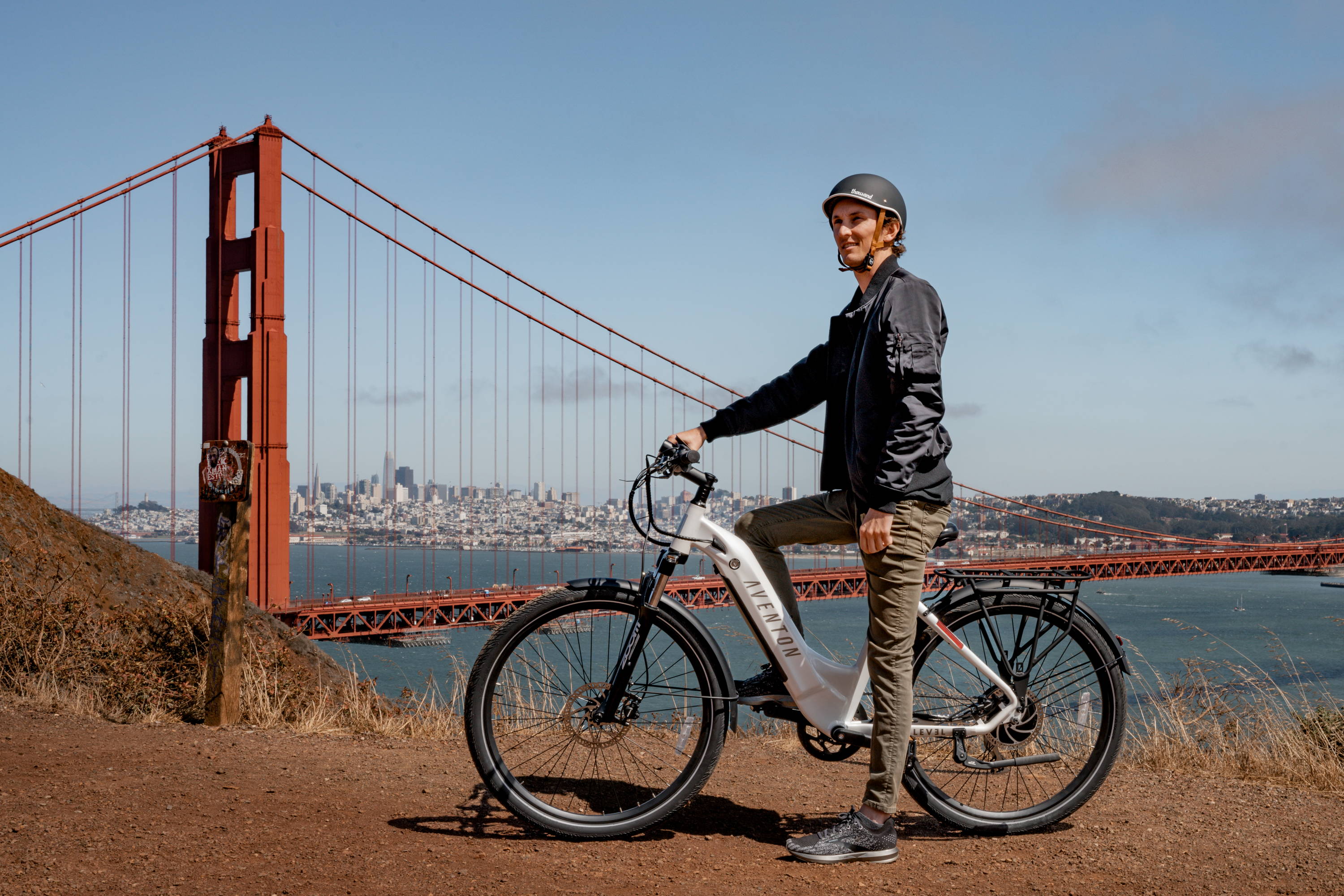 1. Budget
Know how much you're willing to spend before you start looking. Ebike costs can quickly rise from below $1k all the way up to $10k. Having a budget in mind can keep you in the wheelhouse and narrow your options to make a more confident choice. Ebikes are a great investment and alternative to other forms of transportation, including cars, public transit, Lyft and Uber, and can help save you money over time.
Aventon's ebikes are perfectly priced with high performance technology and quality components. That's why we released the first sub-$1000 electric bicycle and we were featured on Bicycling Magazine for having one of the most affordable ebikes.
The ebike market has certainly grown in the last couple of years. Many companies are popping up all over the place. When browsing around for an electric bike, it's especially important to be mindful of which ones are using quality products and components for the right price.
Not sure if an ebike is in your price range? Many states, and counties, offer considerable rebates on purchasing an ebike to help save you money and move us toward a more sustainable future. Learn more about ebike rebates on our blog 'Ebike Rebates: Saving BIG Money In The US By Switching To Emobility'.
2. Understanding The 3 Classes of Ebikes
Electric bikes are placed into 3 different classes, primarily due to regulations on the level of motor assistance. The three-class system has been widely accepted by most bike manufacturers, as well as state and local government, and other organizations. Knowing which class of ebike best fits your use case will play a big part in how you make your decision.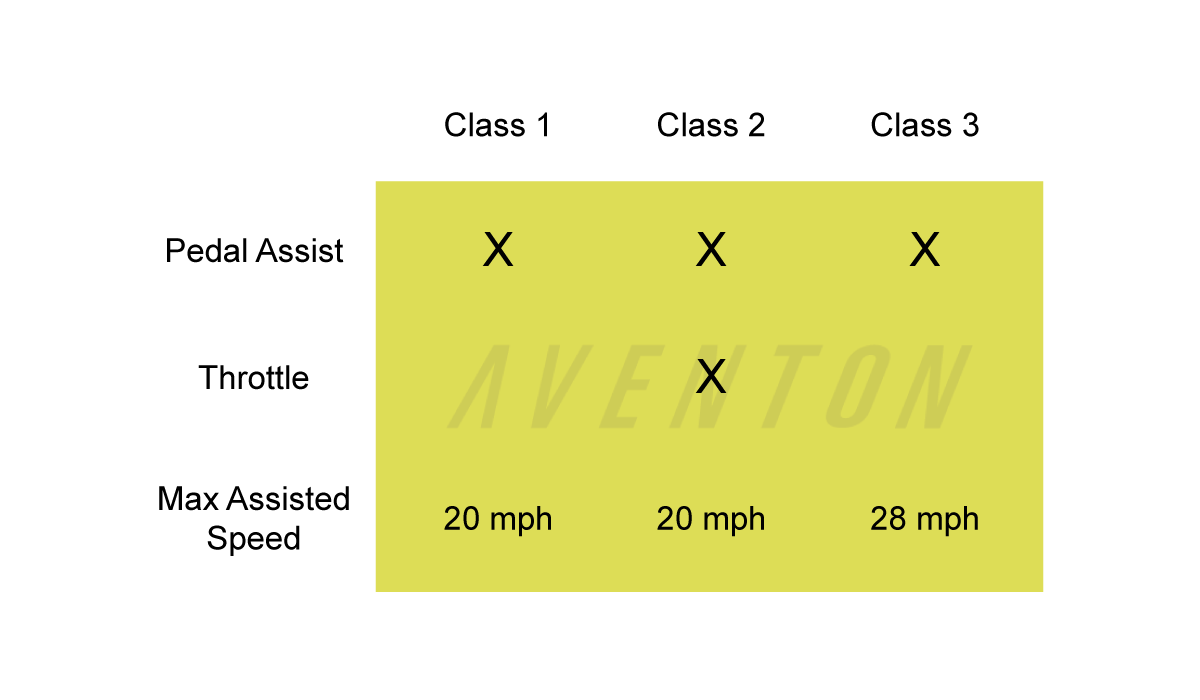 A class 1 ebike is where most beginners start their electric bike journey. Class 1 electric bicycles are usually more affordable and universally accepted in most places, including on city streets and bike paths.
The class 2 ebike is typically allowed in the same places as class 1 e bikes, for the main reason that both classes have a top speed of 20 mph.
Compared to class 1 ebikes and class 2 ebikes, Class 3 ebikes are faster and more powerful, which means riders can move with stop-and-go traffic and climb steep hills with less effort. While class 3 ebikes have more oomph, they are more regulated in certain cities and on most bike trails.
Think about how you would use your bike and what class best fits your lifestyle. Do your due diligence on laws surrounding ebikes in your area. You can find some useful information on our blog 'Understanding Electric Bicycle Laws By State: The Ultimate Guide'.
For a more extensive understanding of the 3 classes of ebikes, check out our blog 'E-Bike Classes: The Difference Between Class 1, 2, & 3.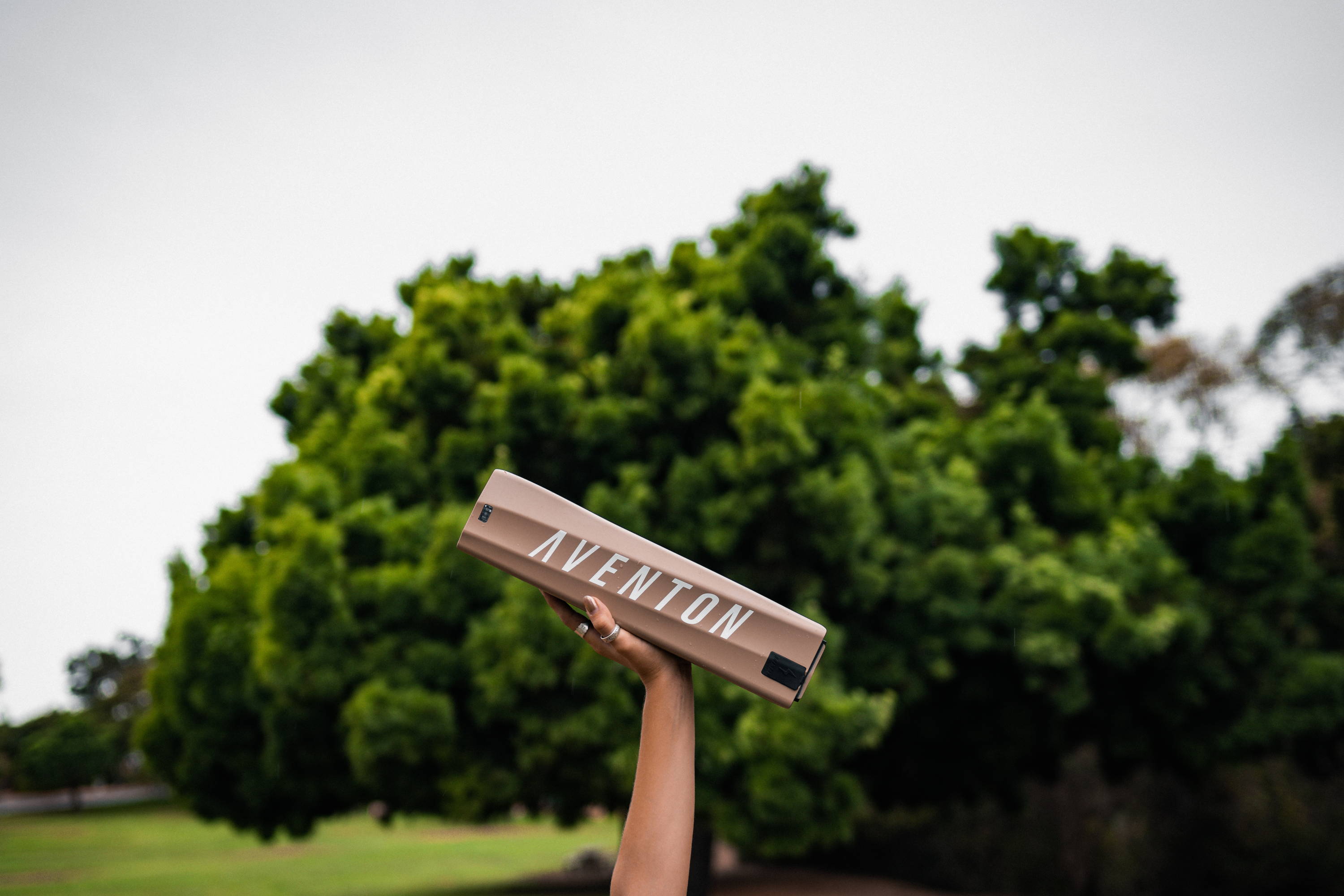 3. Types of Batteries
The battery is the most important component of an ebike. It is after all what produces the power to propel you beyond your natural momentum. Most batteries take 3-5 hours to charge and can run for 30 to 60 miles depending on the type of sensor and how much pedal assist and throttle is used. When you purchase any Aventon ebike, you can receive $200 off an extra battery. That's more power to have more fun riding your ebike!
There are three popular types of batteries found in ebikes, each with their own pros and cons:
Lead-Acid: More economical, but rather hefty and sensitive to climate variations.
Nickel-Cadmium: Lighter batteries, but are slow to charge and suffer the most performance impacting defects.
Lithium-ion: The most optimal and longest battery hours, but also the most expensive.
 
While lead-acid batteries are cheaper, they come with several drawbacks. They're 3x as heavy as a lithium-ion battery, have a shorter lifespan, and won't run as efficiently as lithium-ion batteries.
Aventon ebikes use lithium-ion batteries made with LG cells to ensure the highest quality and efficiency when it comes to powering an ebike. In order to make sure that you're caring for your battery correctly, check out our blog 'Caring For Your E-Bike Battery'!

NOTE: Some of the cheaper, aftermarket brands use lead-acid batteries. If you find an ebike with a lead-acid battery, RIDE AWAY!
4. Pedal Assist & Throttle
The two main electric bike assistance-types are pedal assist and throttle.
Pedal assist is the most common, which is the kind of system that monitors the rider's pedaling and engages the assistance of an electric motor as needed. The amount of pedal assist is usually dependent on rate, force, and speed of the rider. Most ebikes come with 3 to 5 levels of pedal assist with their own varying degrees of power divided among them to help you when you need it.
Most states in the US limit the top speed of pedal assist electric bikes, ranging between a max speed of 20mph and 28mph. When the bike has reached its top speed, the pedal assist motor automatically switches off.
Meanwhile, an electric bike with throttle capabilities has the same limitations as pedal assist. The only difference is the motor is engaged by twisting, or thumbing down the throttle on the handle bar. For safety purposes, Aventon throttles can only be activated when at least one pedal assist level is selected, and it will never exceed a top speed of 20 mph.
5. Range
When you've found the electric bike of your dreams, one thing to consider is its range. An electric bike's range is the maximum distance one can travel on a fully charged battery. Keep in mind the type of battery that comes with your ebike as well, as it plays an important role in how well your ebike functions and how far it's going to take you.
If you plan to utilize more motor power than pedaling, then you're going to be using your battery's charge much faster. Be sure the type of ebike you're looking to purchase can cover ground.
The average range of most ebikes is somewhere between 20 to 50 miles. The range can vary from person to person, depending on weight, assistance levels, battery capacity, average speed, and route. Aventon's ebike range between 40 up to 60 miles on a single charge.
6. Drivetrain
Effectively combining the mechanical performance of the bike's drivetrain with the power of its motor is among the best ways to fully optimize the overall performance of an electric bike. Check to see whether the bicycle is single speed or has multiple gears.
Single-speed restricts your ability to fine-tune your riding experience and may force you to rely more heavily on the bike's motor, while multiple gears give you a more extensive selection of riding options and can make it much easier to climb hills.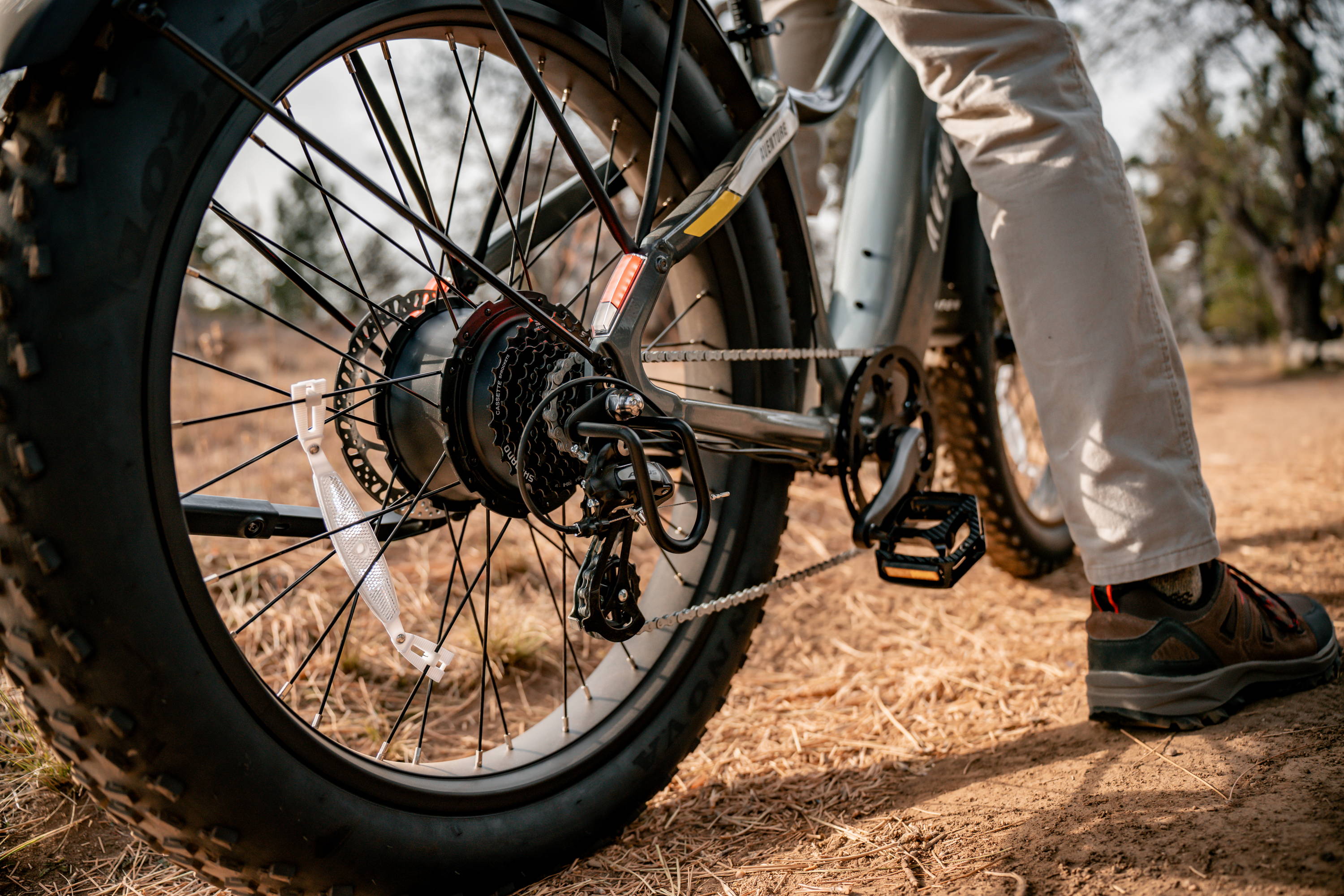 7. Motor
One of the most essential components of an electric bicycle is its motor. Aventon ebikes come equipped with a brushless rear hub motor to help propel your natural momentum.
Hub-drive motor: A much more affordable and an excellent choice for anyone purchasing their first ebike. They have a similar power output as the mid-drive motor, only the power goes straight to the rear wheel that propels the rider that can have the feeling of being pushed forward. Similarly, a front-hub
8. Top Speed
When looking for an ebike, most people typically ask, "how fast can an ebike go?" The speed you want your bicycle to travel is determined mostly by where you live, how fast you want to ride, and how heavily you intend on using the ebike's motor.
Generally speaking, ebikes capable of hitting 20 miles per hour are the most convenient and beneficial types of bikes, allowing riders to run errands, commute to work, and get riders practically anywhere they need to be as quickly and economically as possible.
Understandably, the maximum speed an electric bike can operate legally, depends on state laws. In some places, electric bikes can't legally go any faster than 20 mph. In other states, ebikes are allowed to go up to 28 mph. Learn more about your state laws for ebikes on our blog 'Understanding Electric Bicycle Laws By State: The Ultimate Guide'.
9. Types of Sensors
There are two types of sensor that can be found on an ebike: cadence sensor, or torque sensor.
Cadence sensor: A cadence sensor engages when a rider begins pedaling. It then sends a prescribed amount of power to the motor that propels the rider's momentum forward until it has reached its max output.
Torque sensor: Considerably more intuitive than its cadence counterpart, the torque sensor recognizes the amount of pressure placed in the rider's pedalin and matches it, creating a smoother, more natural riding experience. This can ultimately conserve battery life and extend riding range.
Aventon offers both cadence and torque sensor models. To learn more about the difference between these two sensors, check out our blog 'Torque Sensor vs. Cadence Sensor on Electric Bikes' to learn more.
10. Frames
Most ebike frames are made out of aluminum alloy, a light and durable material, though more frame options are becoming available, including steel and carbon fiber. Frame material, as well as design, along with the size of the motor and battery, play a huge role in the total weight of the bike and how it rides. Material makes a difference. So, if you get stuck choosing between two comparable bikes, choose a model more preferable to your use case. You'll recognize the right feeling bike when you take it for a test ride.
All Aventon ebikes are made with aluminum alloy.
Besides the materials, there's also the traditional step-over frames as well as the step-through frame. The step-through frame, as opposed to the traditional step-over, has no crossbar and allows for easy access for more rider's to find joy in emobility, specifically those with physical limitations.
11. Warranty
Buying a bicycle is a significant investment, and with any big investment, it's critical to make sure you're protected. One of the great things about riding an ebike is that nearly all repairs can be done quite easily using standard bicycle components by a mechanic at a local bike shop.
However, because electric bikes also use their distinct components, make sure it comes with a warranty in case anything goes wrong.
When shopping for an electric bicycle, try to find a warranty that covers the frame, fork, components, and electrical parts, including the battery. A quality ebike company will stand behind their product and ensure you have peace of mind, knowing your money is well spent.
All Aventon ebikes come with a standard 2-year warranty to ensure you have ease of mind while riding around on two wheels and can continue to enjoy the ride. Along with a two-year warranty, you can extend your protection with Aventon's partners, Extend, where ebike owners can purchase up to 3 additional years of warranty, on top of Aventon's new 2-year warranty. More coverage goes a long way.
12. How It Rides
After doing your due diligence, take a bike on a test ride! This is probably the most important part of how to choose an electric bike (and not to mention, the most fun too)!
Possibly the most essential and fun part of purchasing an electric bicycle is the test ride. Testing out an electric bicycle lets you put aside testimonials and research to feel how the bike performs in real-time.
When test riding an ebike, be sure to ask yourself the following questions:
Do I like this bike?
Does the bicycle fit the way I'd like it to?
Can it ride comfortably on bumpy trails or roads?
Does it have the quality components?
Will it ride the way I want an electric bicycle to perform?
Does it have all the features I want in an ebike?
 
Use our dealer locator to find an Aventon dealer nearest you, and take an ebike out for a spin.
13. Safety Certification
Another important thing to look for when perusing the ebike market for the perfect ebike for you, is a safety certification. This proves that the brand has done their due diligence and put their products through rigorous testing to ensure the rider's (yours) safety while using an electric bike. Because of the electric components and batteries, it is paramount that these products work properly and are not, in fact, hazardous.
The most common safety certification in the US is the UL 2849 Standard. Aventon ebikes and their electrical components, including the batteries, are TUV certified in compliance with the UL 2849 standard. TUV is a universally accepted safety certification, most notably in Europe. Aventon riders can confirm certification here.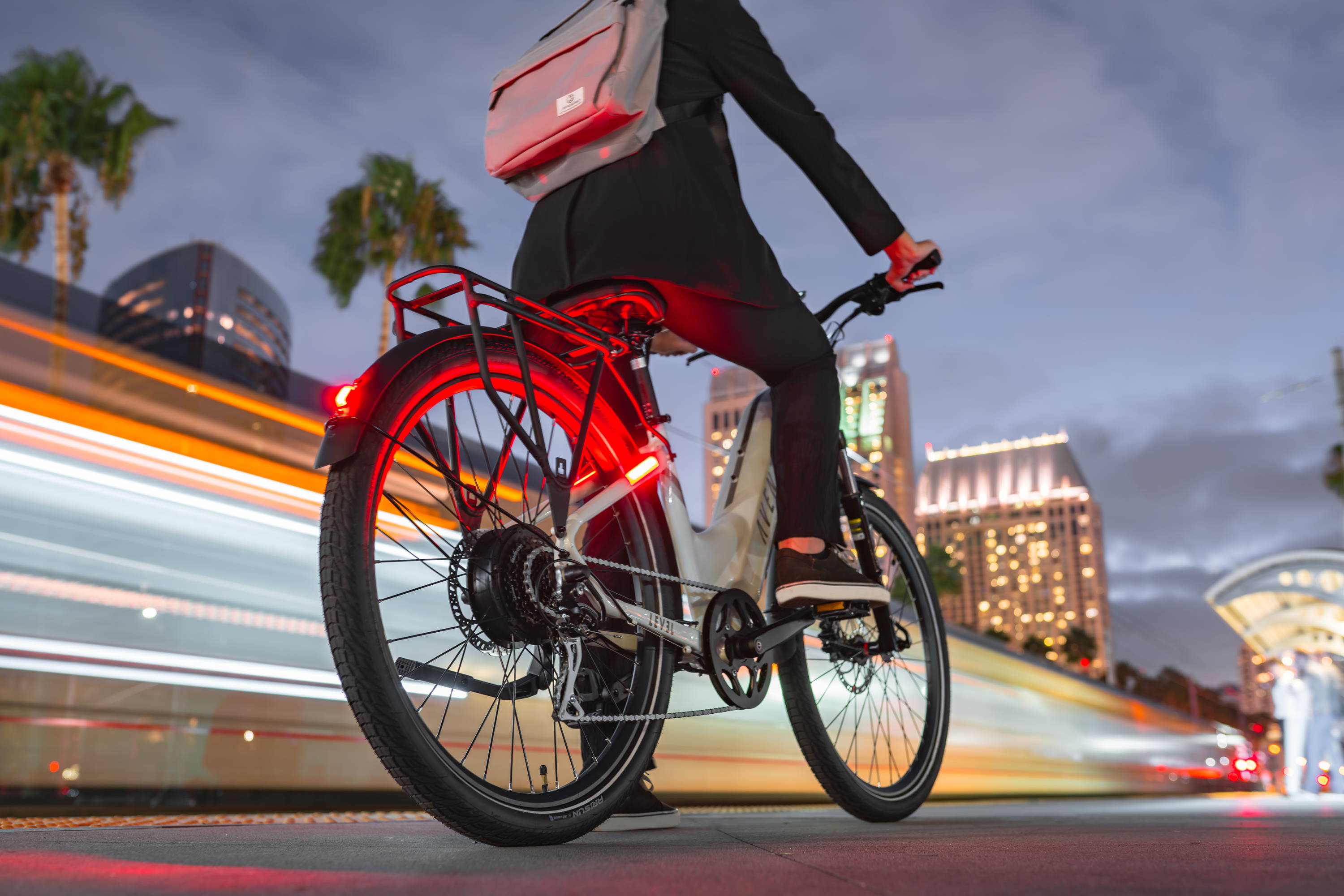 14. Other Key Features and Components
An ebike is more than just a motor and a battery. Let's look at a few more details to consider before making a purchase:
Component Quality: Ebikes in different price ranges have different quality components. Cheaper ebikes will more often than not come with low quality components. Look for recognizable brands when you're shopping for an ebike, such as Shimano or Bosch, and the like. Better brands carry better quality components that last longer and more efficiently.
Integrated accessories
Lights: Integrated lights help leave the worrying behind. With the power of the battery you can ride confidently knowing you won't get left in the dark. Light systems vary, depending on the quality of the bike brand.
Racks: Typically found on cargo ebikes, these sturdy racks can support heavy loads. E-bikes can also accommodate a wide range of separately purchased racks, though you'll need to verify that a rack will fit your bike model. For example, when you purchase Aventon's Pace 500.2, you get a FREE front and rear rack PLUS $200 off the original price.
Display Screens: A display screen can change the way you experience the world on two wheels. Most low-quality ebikes come with a simple LCD screen with black letters on a grey screen that provide pedal assist level, speed, and battery life.
Aventon's full color display offers a wide range of metrics, such as the ones above, plus CO2 reduced, trees saved, and can sync to the Aventon app to exchange information, such as route and photos with a larger Aventon community. It also has a hidden USB so you can charge your phone on the go.
Smartphone integration: High-end ebike electronics can connect wirelessly with smartphones. Available apps might include GPS, service records and additional screen capabilities.
Aventon's smartphone integration can unlock higher speeds on certain models, turning them from a Class 2 into a Class 3. The Aventon app also lets rider's control lights, share insights and routes
Enjoy The Ride!
Ebikes are quickly becoming a new standard of transportation in cities around the world. If you're considering joining the emobility movement, but aren't sure where to start, contact Aventon today or one of our 1,000+ partners using the dealer locator. Our customer service representatives are standing by to answer any questions you might have about electric bikes to make the decision-making process as easy as possible.