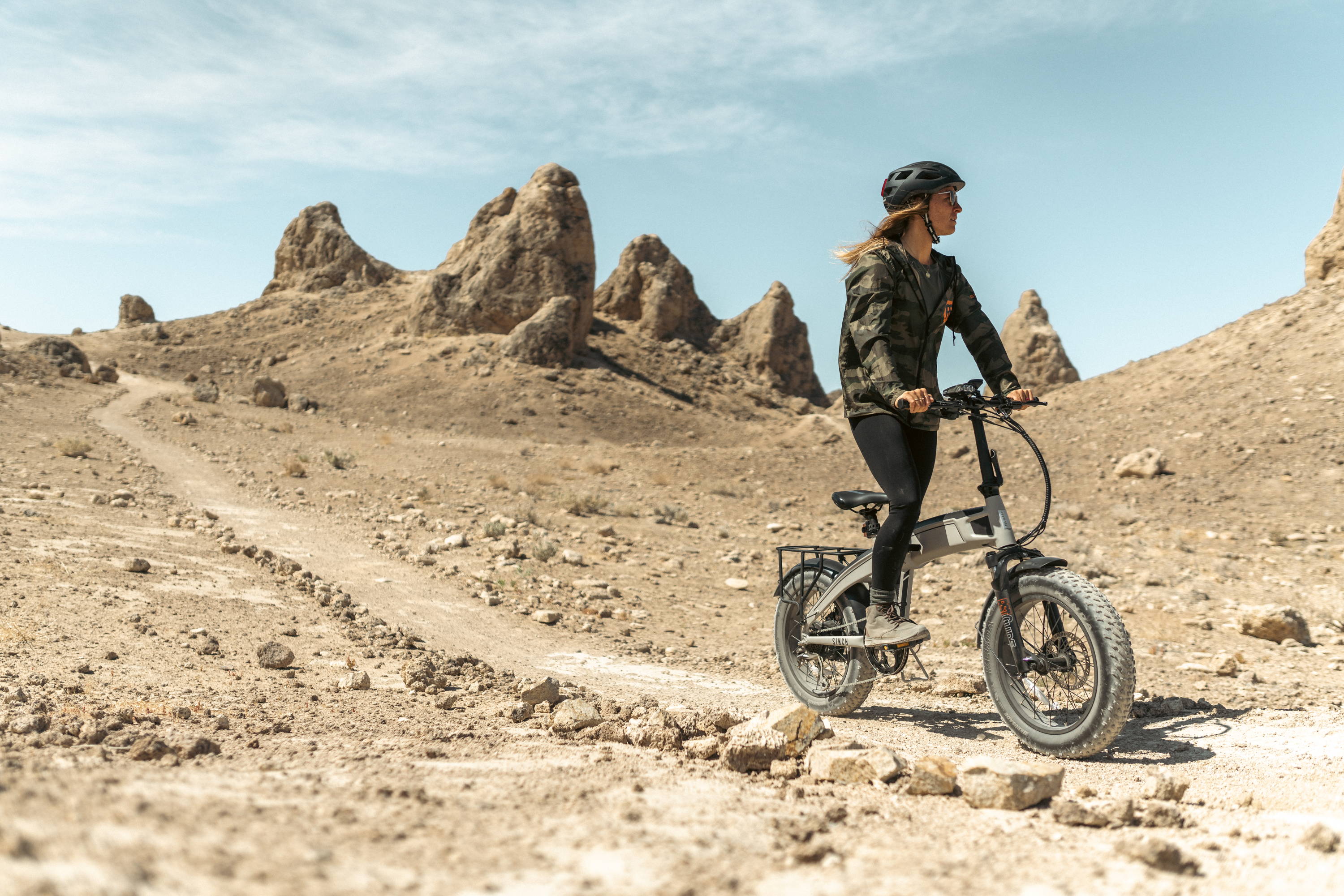 The Foldable Ebike of the Future: The Aventon Sinch
January 29, 2020
Introducing the Aventon Sinch, The Foldable Ebike of the Future
Introducing Aventon's new foldable ebike - the Sinch! Aventon's first folding fat tire ebike Sinch launched on February 5th. Folding ebikes have come a long way from the past and they are here to stay. If you are not sure what makes the Aventon Sinch folding ebike so special and unique, read on to know the reasons why it stands above all other folding ebike currently in the market.
The benefits of a Foldable Ebike
As people are switching to riding ebikes more frequently, but transporting them during travel could be inconvenient. However, owning a folding ebike can be the best portable package out there.
---
---
The convenience of owning a foldable ebike is huge. You can take this bike with you anywhere and it can fold and you can store it anywhere. The Sinch is perfect for camping trips in the mountains or forest where it can be easily stored in the truck of your car or RV. When you're done, it stored away easily in your garage or home office.
A foldable bike is much easier for you to take with you anywhere whether it is that you are riding it to work, or taking it with you in a car, bus, or train.
Since it is a folding bike, it makes it easy to store. Those who live in the city in condos or lofts you know there isn't much room for you to store many things in your cramped apartment. That is why a folding ebike is so convenient for storage. It is so much easier to store and put away as opposed to your regular bike that you would have no way of storing in a small closet.
Bring them with you wherever you go since it is like any other bike and could get stolen regardless. Bikes are easily stolen, therefore having a folding ebike that you can bring inside with you anywhere gives you that higher chance of protecting it from ever getting stolen. It makes it harder for thieves to just walk away with your ebike.
---
---
Riding ebikes makes it easier to keep up with your health. A folding ebike gives you the chance to not only burn calories when you are riding but also gives you the leverage of being able to do it at your own pace. You won't have the excuse of not riding when having a folding ebike due to the fact that it is so convenient and you can quickly turn on and off the motor once you get tired.
Folding ebikes come in all shapes and sizes, even weight and how it folds as well. It just truly depends on what exactly type of folding ebike you are looking for. Whether you are looking for an urban commuter folding ebike that you will be able to use to commute to work in and fold up really fast and carry up to your office. Or a folding ebike that you will be going on long country rides in and folding it up and putting in your RV. Our Sinch folding ebike is good for whatever use you intend to use it for.
Aventon Sinch comes with mechanical brakes, a suspension fork, an integrated kickstand and has a mount on the frame. Not only does it have all the above features but also you're able to put fenders or a rack on it as well.
Sinch has Kenda fat tires.
---
---
Aventon Sinch is a Class II ebike with throttle that reaches up to 20mph with 5 levels of pedal assist.
Our Aventon Sinch comes with an integrated Samsung battery. The great thing about this battery is that you could charge it on the bike without having to take it out. But if you wanted to take it out to charge not on the bike it is a simple process of unfolding and pulling it out. Another key feature us that the Sinch comes with an extended battery for a cleaner look.  
---