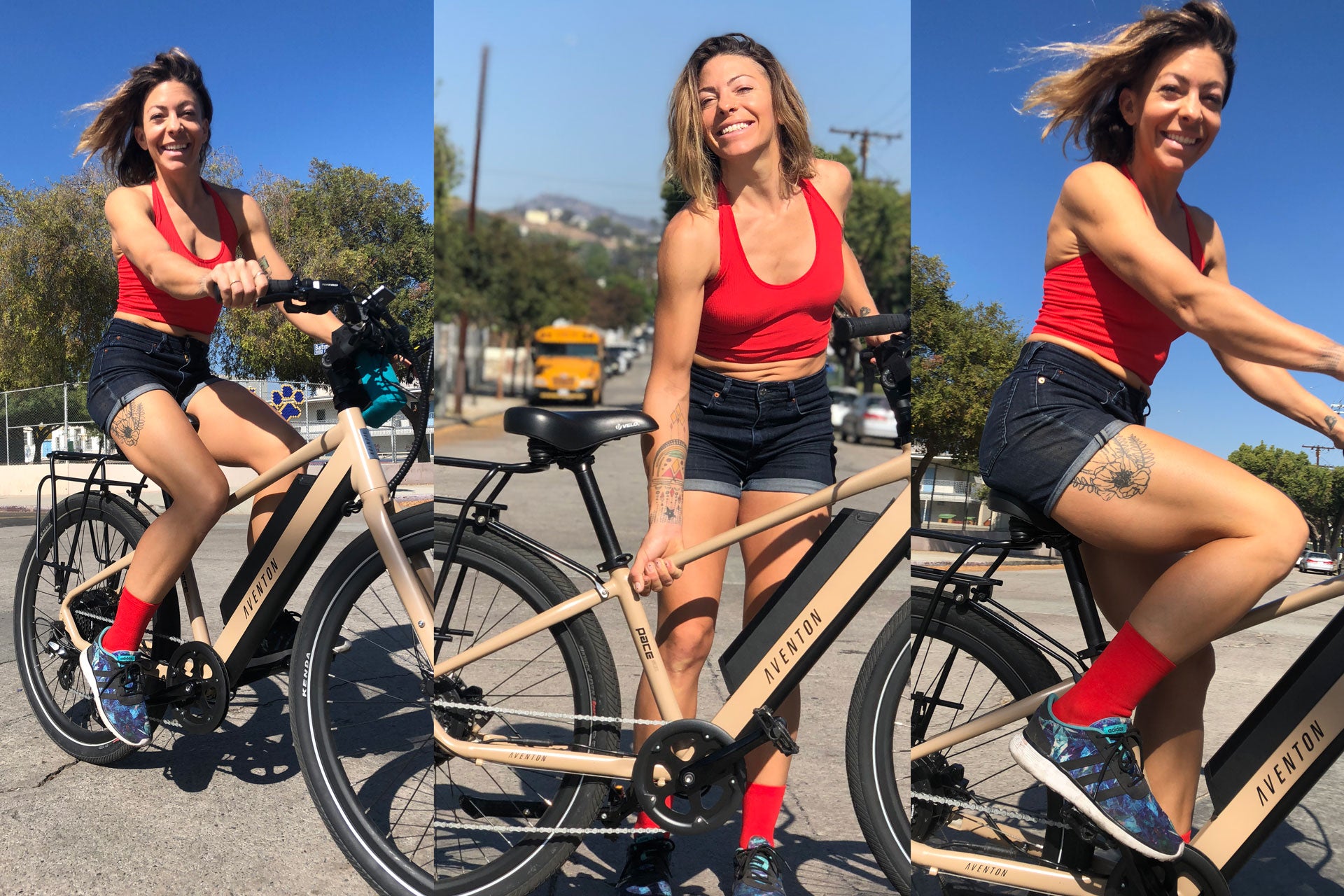 Kym Nonstop Tries Our Pace 500 E-bike!
November 19, 2018
Her name is Kym Nonstop for a reason. When the Aventon team found out she tore her ACL and couldn't be as active anymore, we decided to give her our new Pace 500 E-Bike to keep her nonstop lifestyle going! You could imagine her frustration going from GO GO GO to take it slow. With the help of our E-bike she was able to remain active without requiring to much from her body. Our Pace 500 E-Bike gave her that push she needed to #PushOn.
Kym Nonstop put our new Pace 500 E-bike to the test in L.A. traffic. What's the fastest way to commute, an e-bike, a traditional bike, or a Jeep? Find out in this video.