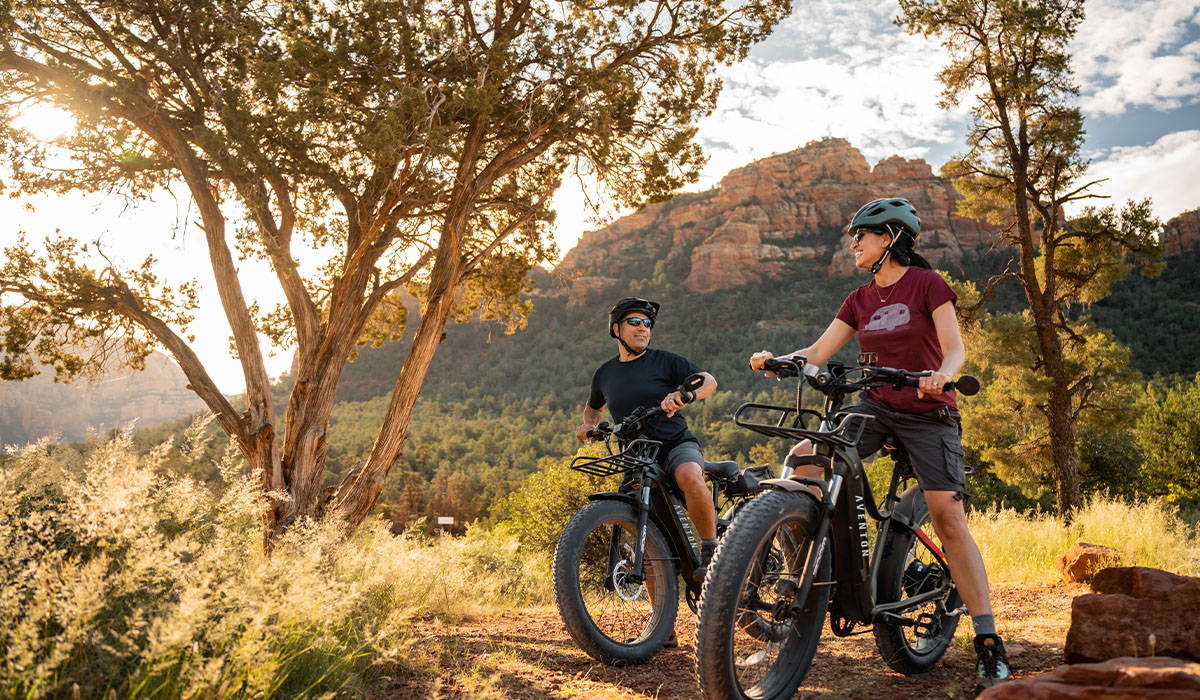 Beyond the Bike x RV Outlawz
March 17, 2023
Veronica and Denny are full-time RV nomads living their life on the open road. Their nomad life began on Thanksgiving weekend in 2013, after they packed up their belongings, sold their house, and hit the road, and they haven't looked back since. They are the RV Outlawz.
Veronica's love for the outdoors started when she was very young. She grew up in Argentina, where every summer her family would take off on camping trips to explore the outdoors and mountains. It was these adventures, and her own passions for nature, that helped fuel this new endeavor for her and Denny to change the way they experience the world. Before they started living in an RV full time, Denny had already been working remotely from home and Veronica wanted to find a way to do the same. That's when she started researching tiny homes and RVs. The logistics of working 8 hour days from an RV was challenging at first. But they made the dream come true.
After the RV Outlawz put the RV in park at their destination, whether they're at a National Park or a new city, their Aventure's become their main form of transportation. The two work every day from 8:30 to 5:00, then take their bikes off the rack to go play in their new backyard wherever they end up next. The RV Outlawz chose the Aventure, what they call their "adventure extenders", for the sleek design with integrated battery, the 4" fat tires, Full Color Display, so they can explore their new environment without being hindered by the terrain. In the nine years they've been on the road, living the nomad life, what they value most is family, taking care of one another, and being happy together. Everything else is just fun.
Follow the RV Outlawz on instagram @rvoutlawz or their website as they make their way around the country, and even across international borders. Bon Voyage!