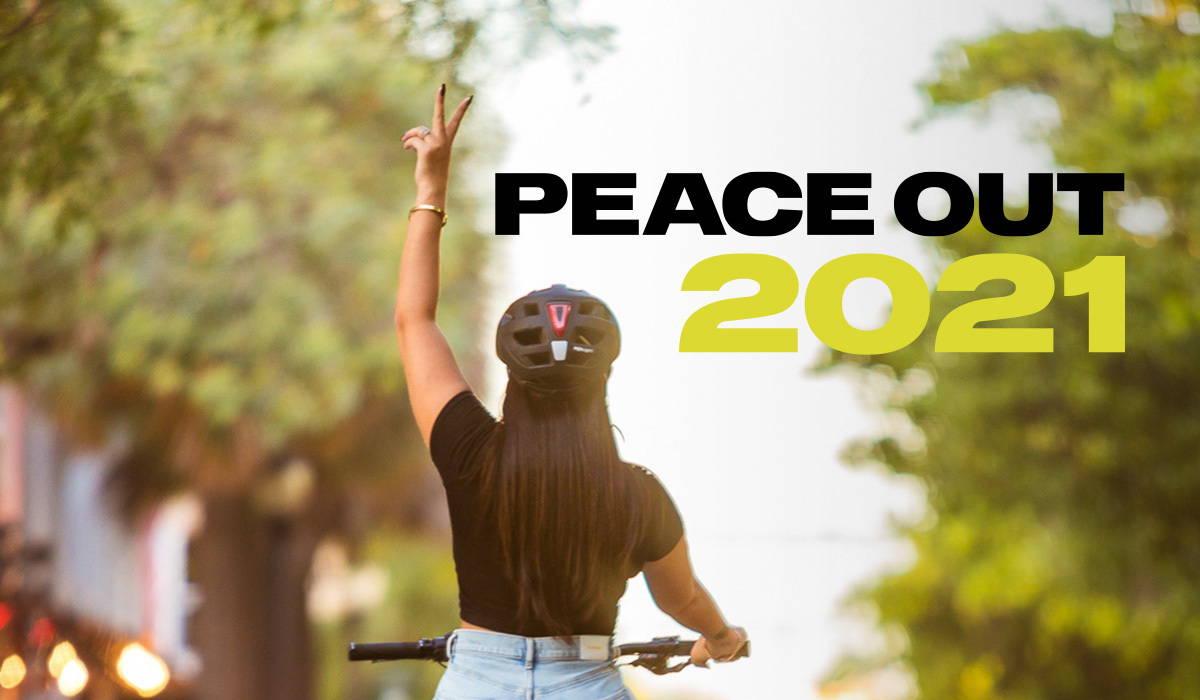 Aventon's 2021 Wrap-Up: Ebike News and More!
December 31, 2021
You might've noticed even more electric bikes out on the roads throughout 2021 compared to those of last year. This year, the demand for our favorite transportation method continued to increase, despite global supply chain shortages and shipping carrier delays.
In light of these trying times, we at Aventon went full-throttle with our efforts, working hard to maintain our inventory in order to get more people onto ebikes and doing our part for the environment. As a farewell to 2021, we want to take some time to share a major electric bike milestone the industry recently experienced, as well as reflect on some of our very own accomplishments. We have a very special announcement towards the end of this post, so don't skip ahead or skip out! FOMO (for those that may not know: fear-of-missing-out) is so real!
2021 Overview of Ebikes
Electric bike sales skyrocketed from 2019 to 2020, let alone in comparison to 2021! Not only have they grown to be an efficient transportation method for commuters and students alike, but they're also a source of both recreational fun and physical activity! Studies continue to show that ebike riders can exert significant amounts of energy, which consequently can reduce the risk of diseases such as high blood pressure, high cholesterol, and heart disease. We'd like to think we've finally established that e-bikes are definitely not cheating - especially since they increase people's activity levels while simultaneously helping to lower CO2 emissions - and here's another reason why the demand will continue to climb!                        
Electric Bike Tax Credit: Biden's Build Back Better Act
A government-proposed tax credit may make ebike sales soar even higher! Biden's Build Back Better Act recently passed the House of Representatives, offering Americans who qualify for the bill to receive a fully refundable 30% tax credit on select electric bike purchases!
What's the motive behind this? Simple. Due to their low-carbon outputs, ebikes play a key role in U.S. efforts to fight climate change. But the effects don't just stop there. Globally, the more people opt-in to ride e-bikes as low-carbon transportation alternatives to traditional cars, the higher the potential that we'll positively impact our environment.
The Build Back Better Act is currently under review by the U.S. Senate. If passed, individuals in set income brackets can earn a maximum tax credit of $900 on electric bike purchases up to $4,000! Although we're hopeful the act will pass, further incentivizing more people to opt-out of cars and opt-into electric bikes, the mere fact that it was established and resides at a federal level reinforces our belief that ebikes are both viable options for transportation and recreation.
Aventon's 2021 Wrap-Up
Here at Aventon, we're both thrilled and grateful to see the momentum for electric bikes continuing to build, and can say with absolute certainty, that we're here for the long haul! Just like the rest of the industry, we've had to adapt in order to overcome a few hurdles this past year. We can't thank each of you enough for your understanding and patience as we worked to rise above the challenges, and we're delighted to continue to support you into this new year. Reflecting on 2021, we wanted to share some of our biggest accomplishments with you all!
The Aventon Family Grew
You may have noticed more Aventon ebikes on your usual routes. That's because, to date, there are over 200,000 Aventon bike riders globally! Not only did our fleet of ebikes expand (more on this in a bit!), but the very people that make it possible for us to create more diverse models grew: you!
Whether you're a professional athlete or just someone that has a love for biking and exploration, we're so happy you're part of our extended family!
If you didn't get the chance to join us yet, it's not too late! We're here to help you get started!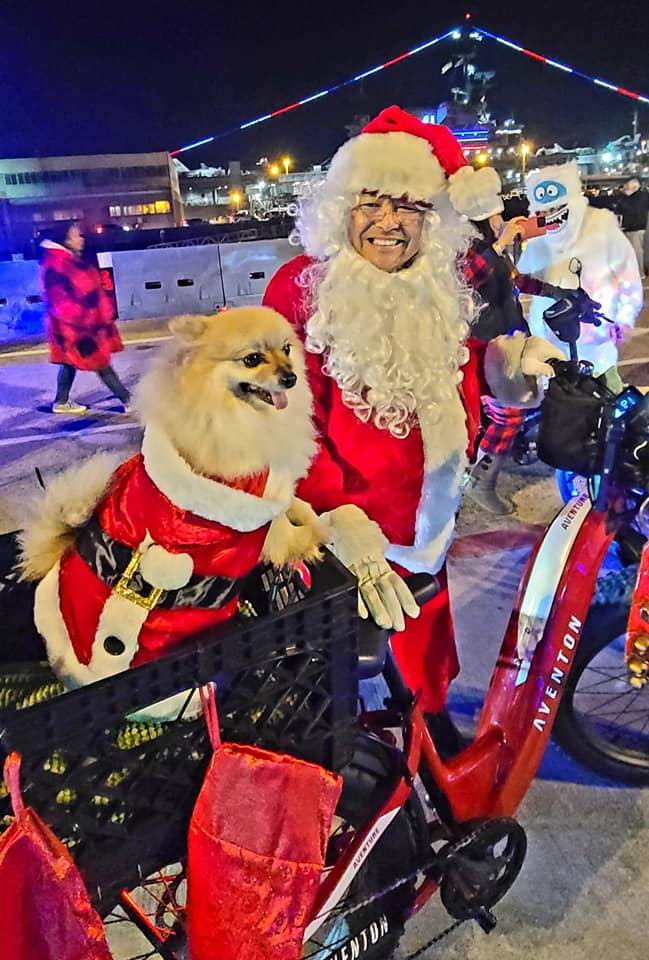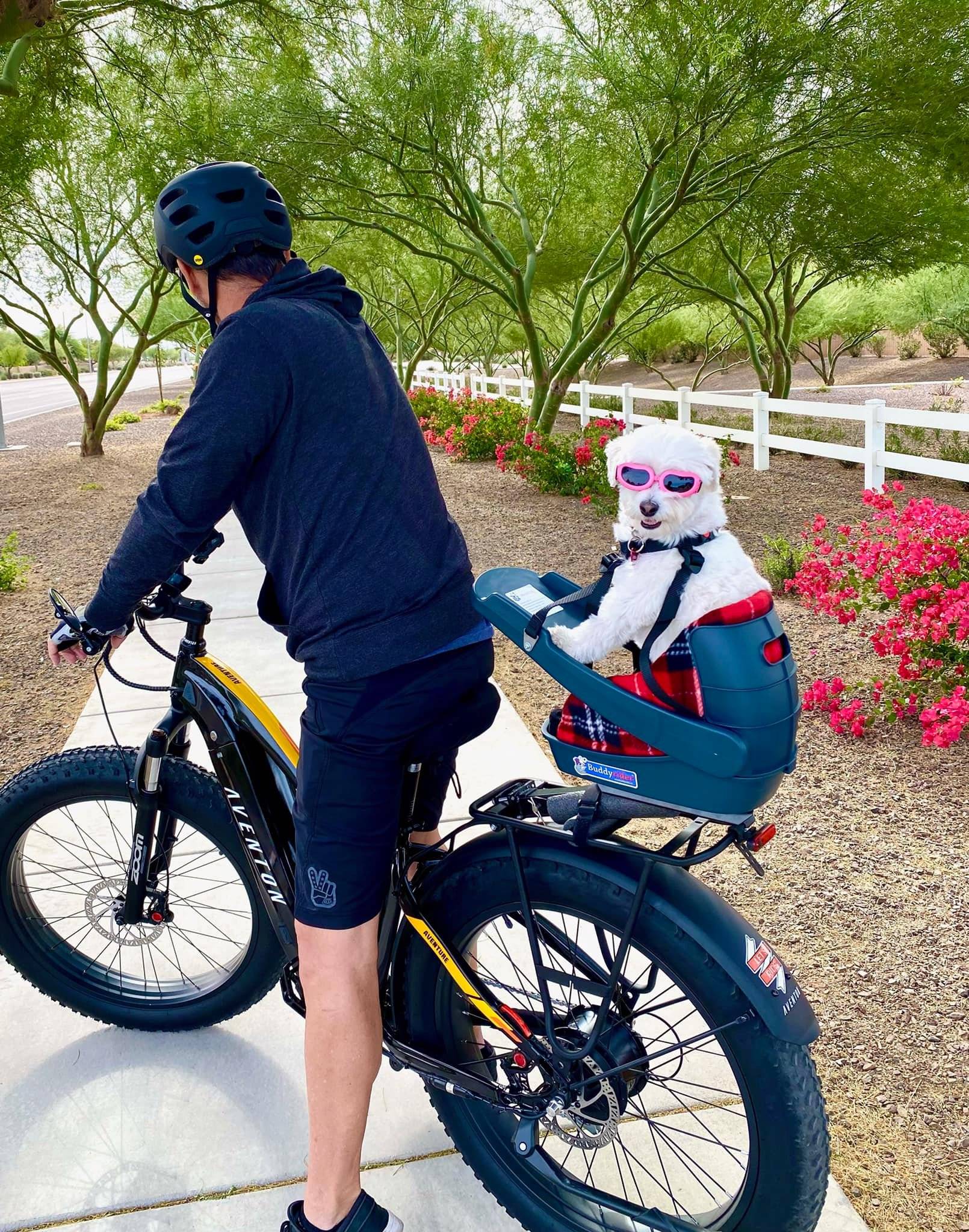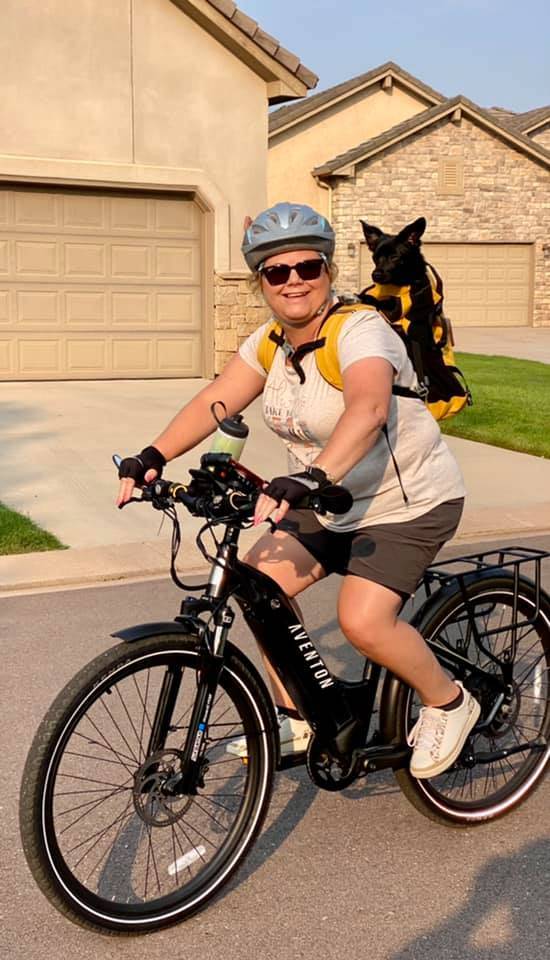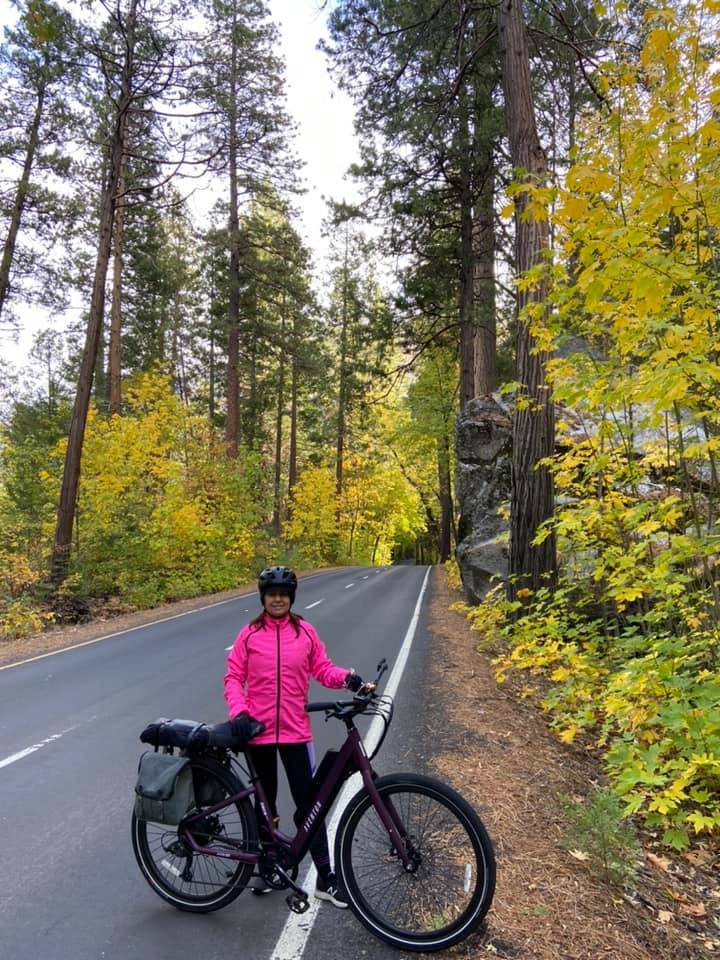 Photo Credit (in order of appearance): Robert Ricasa, Doug Acosta, LuAnne Carrara Malseed, Bambi Leigh Hale.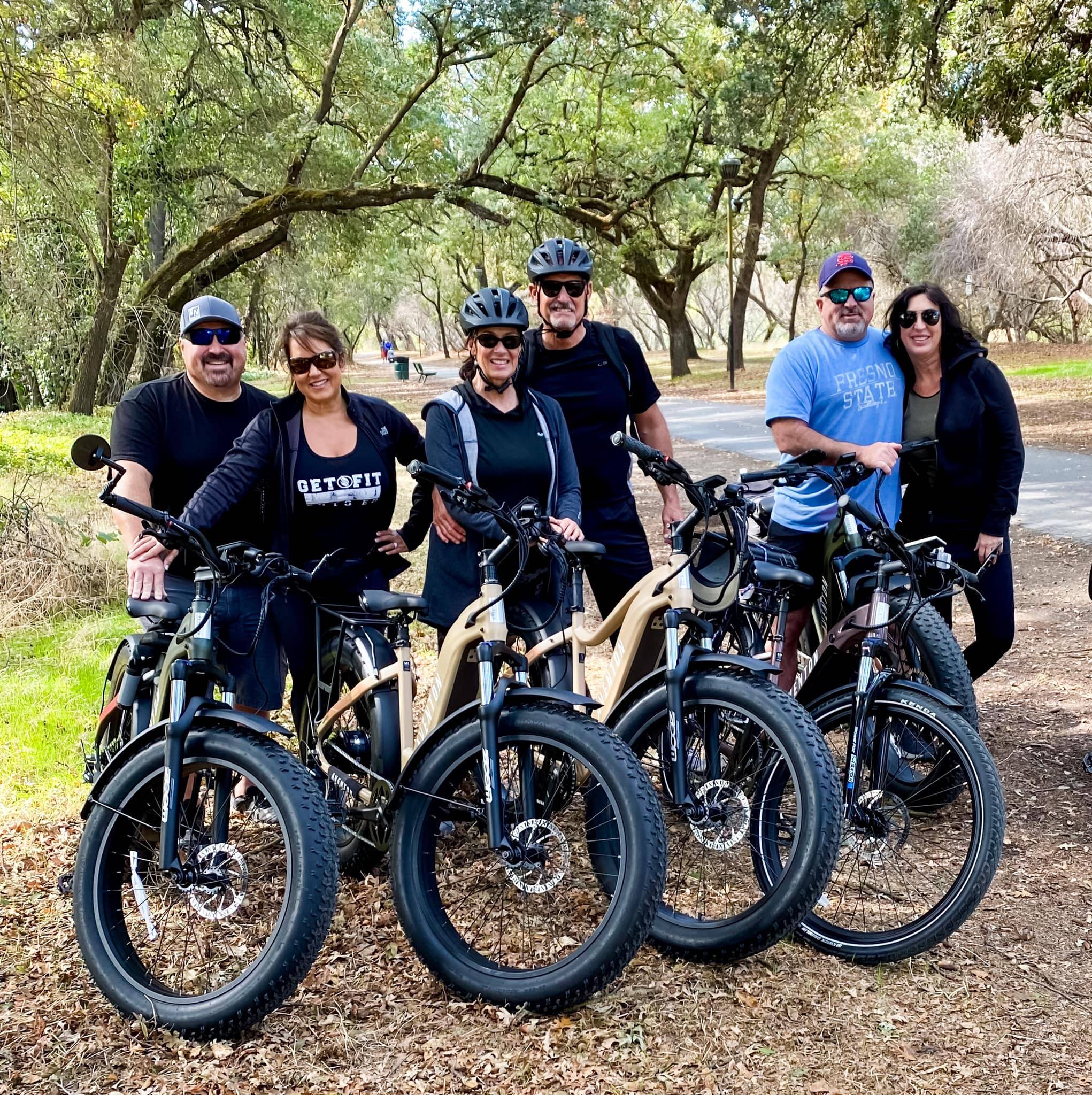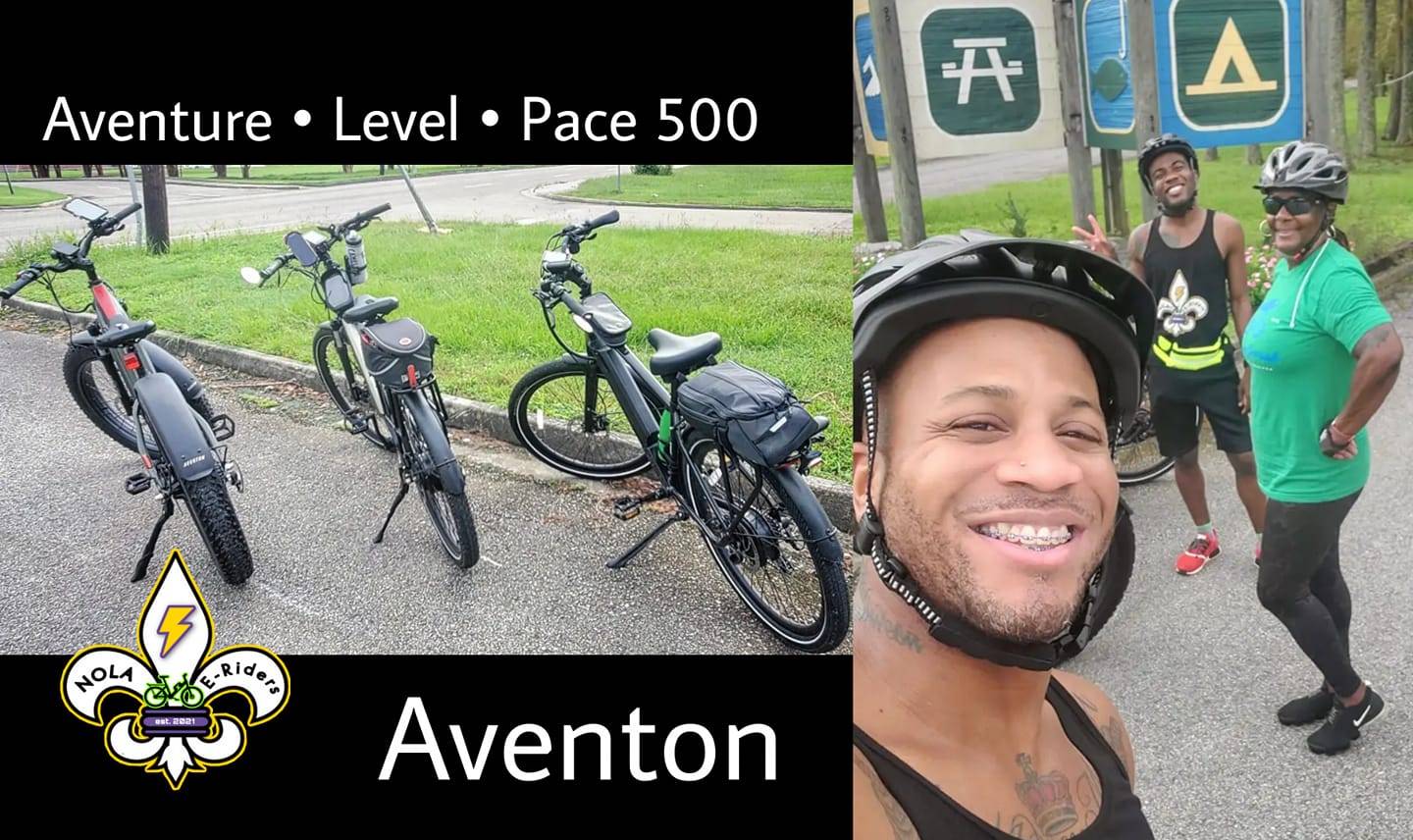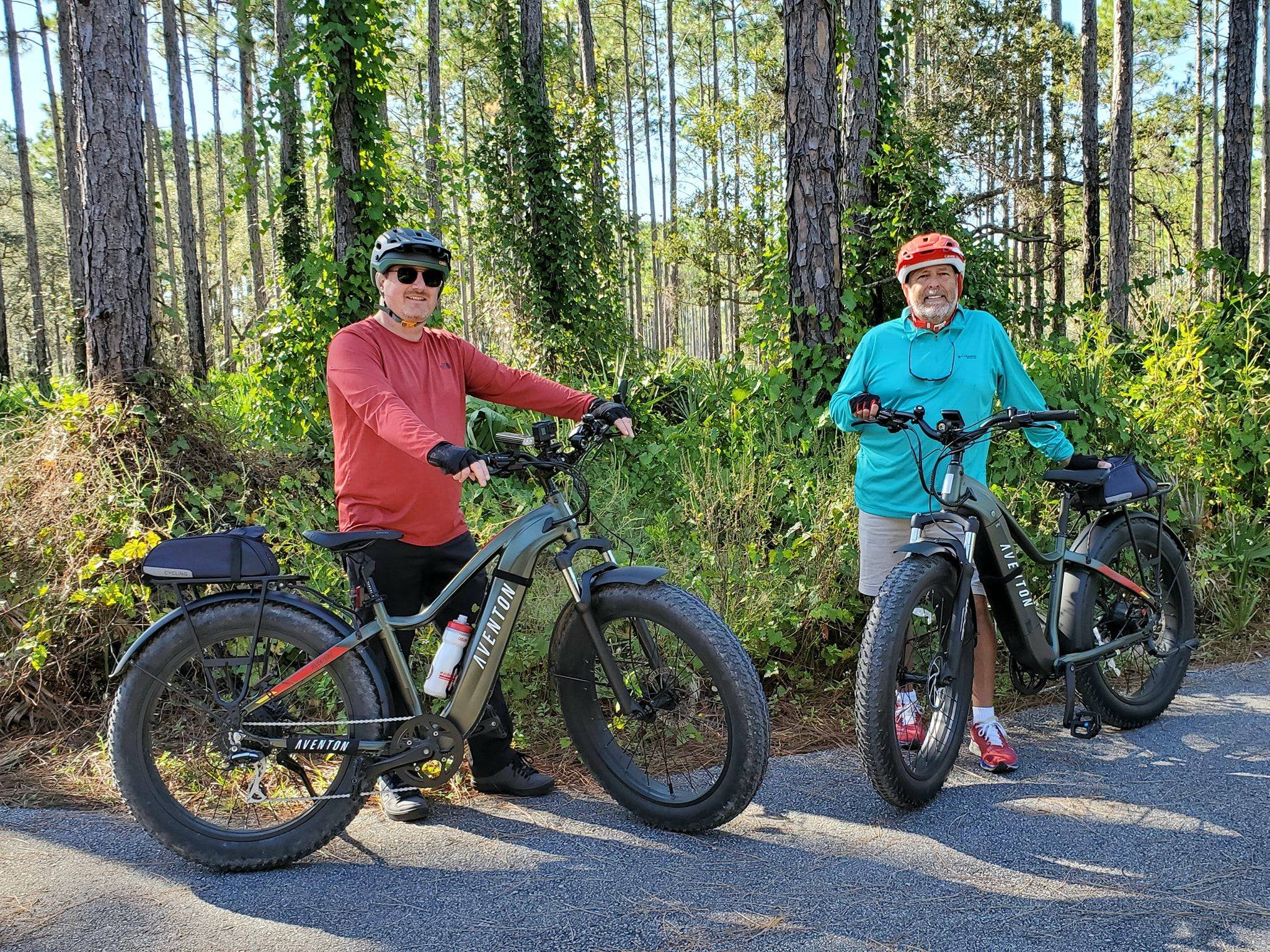 Photo Credit (in order of appearance): Corey Elbert, Stephanie Goings Carver, Ken Huard.
The Aventure (Re)Introduced Adventure
Our fleet of electric bikes grew in spring 2021 with the introduction of our flagship product, the Aventure! Quickly growing into a customer favorite, the Aventure became a staple for those wanting to get off the beaten path and explore the world in their own style!
Packing a whole lot of power into an ebike. Throttling through your neighborhood or exploring an exhilaratingly new trail, adventure is never out of grasp with the Aventure. However you're exploring the world with your Aventure ebike, we're honored you trusted us to be part of your experiences.
Partnered with CHOC for Autism Awareness Month
With a mission that is near and dear to our heart and our local community being of utmost importance to us at Aventon, we knew we couldn't pass up the opportunity to partner with the Thompson Autism Center in Orange County, CA! In April 2021, Aventon pledged to support the hospital and the families they serve by:
Donating a portion of our online sales during Autism Awareness Month (April) to the Thompson Autism Center, amounting to a total of $40,000

Gifting ebikes to select families in the region that had a connection to autism

Raising awareness of our support on our online platforms to encourage our customers to also donate to the Thompson Autism Center's cause
The Aventon Crew Grew
On the topic of expansion, our team more than doubled in size! More people means a more prominent customer experience. And a more prominent overall customer experience means more smiles on the people that are most important to us: our Aventon family!
This year, we've recruited a lot of incredible talent to help take Aventon over the top, and we have some exciting things in the works for 2022 and beyond. In time, we can't wait to share the news, but until then, we're thrilled to continue to raise our level of attentive care and product support to provide you with the best electric biking experience out there!
Buy the Best Bikes at Best Buy
Pun intended! We know just how important it is to shop from a trusted source. That's why we're so fortunate to have had the opportunity in 2021 to provide another option to shop! Aventon ebikes can be bought from your trusted and true local bike shops and our elite dealers, directly from Aventon.com, and our newest option, from Best Buy!
Aventon's Newest Electric Bike Is Coming VERY Soon…..
If you've been following our social channels, are subscribed to our email, and check up on our website updates, you may have seen some talk circulating about an upcoming launch in January 2022. While we still can't give any details away, we can say this…
It isn't a fat tire ebike.
It isn't a folding electric bike.
It's not a cruiser e-bike.
It is something unlike ever done before at Aventon.
So, stay tuned! The big reveal is almost here.
Final words
In closing, we're grateful to have been part of some industry-wide and company-specific accomplishments this year. Moreso, we're thankful to our community of Aventon riders out there that inspire and empower us to keep doing what we love to do. We wouldn't be who we are, or where we are today, without each of you.
We're thrilled for what 2022 and the new year holds, and we can't wait to continue to be part of the global change that is ebikes! With that being said, we wish you have a safe and adventurous New Year's Eve this 2021, and an adventure-filled New Year's Day and well into 2022! Happy holidays and Happy New Year from Aventon!