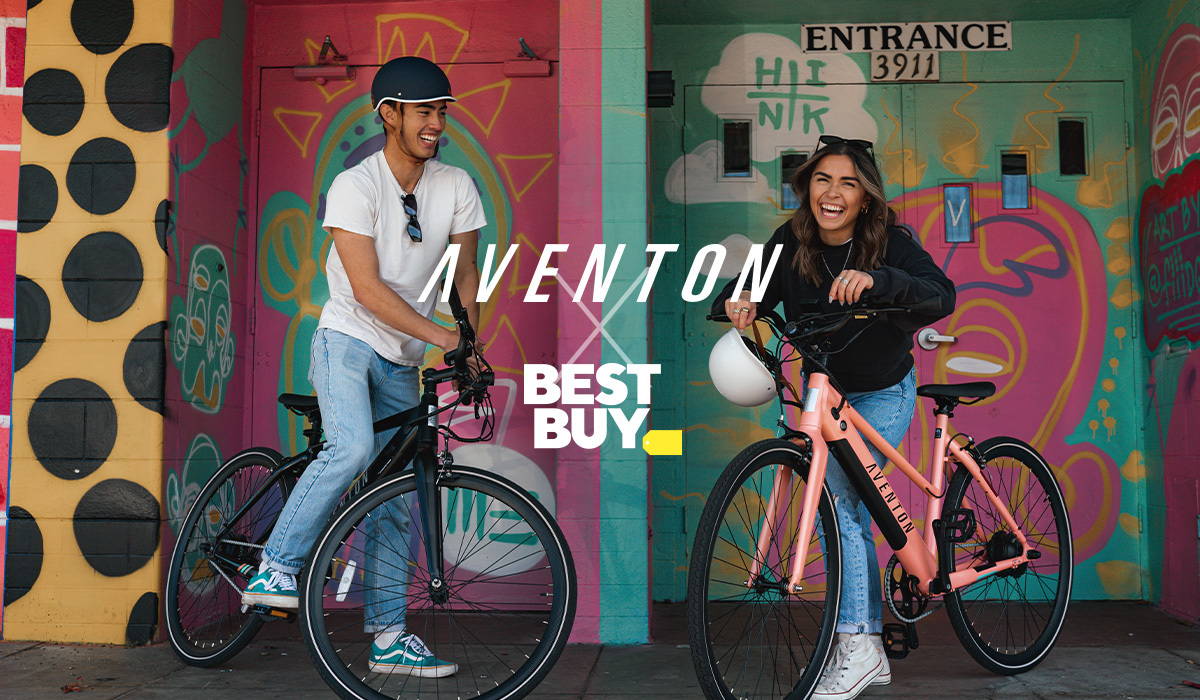 Aventon Electric Bikes Now In Stores At Best Buy!
July 1, 2022
At Aventon, our mission is pretty simple: get more people onto bikes! Regardless of age, ability, or skill level, our goal is to empower everyone to find their freedom through biking. In order to actualize that goal, we've been working tirelessly to make our brand even more accessible and our products more widely available.
That's why we're so excited to announce that the full fleet of Aventon electric bikes can now be purchased through Best Buy! A tried and trusted name, our partnership with Best Buy was a big component of our mission to spread the fun and excitement of ebikes and to bring an Aventon ebike closer to you!
Aventon Ebikes Available Online through Best Buy
Best Buy began carrying Aventon products solely online throughout the 2021 Holiday Season. Officially launching in mid-November and throughout the end of the holiday season, Best Buy saw hundreds of new riders join the Aventon family. That's hundreds of new Aventon ebike owners hitting the pavement or trails and reclaiming how they have fun! Despite the positive consumer response to Aventon products being sold online at Best Buy, we knew there was still a large consumer demographic who still preferred to shop traditionally, that is, in-store where they can touch, become familiar with first-hand, and feel good about their choice. Which is why we're so excited to announce that…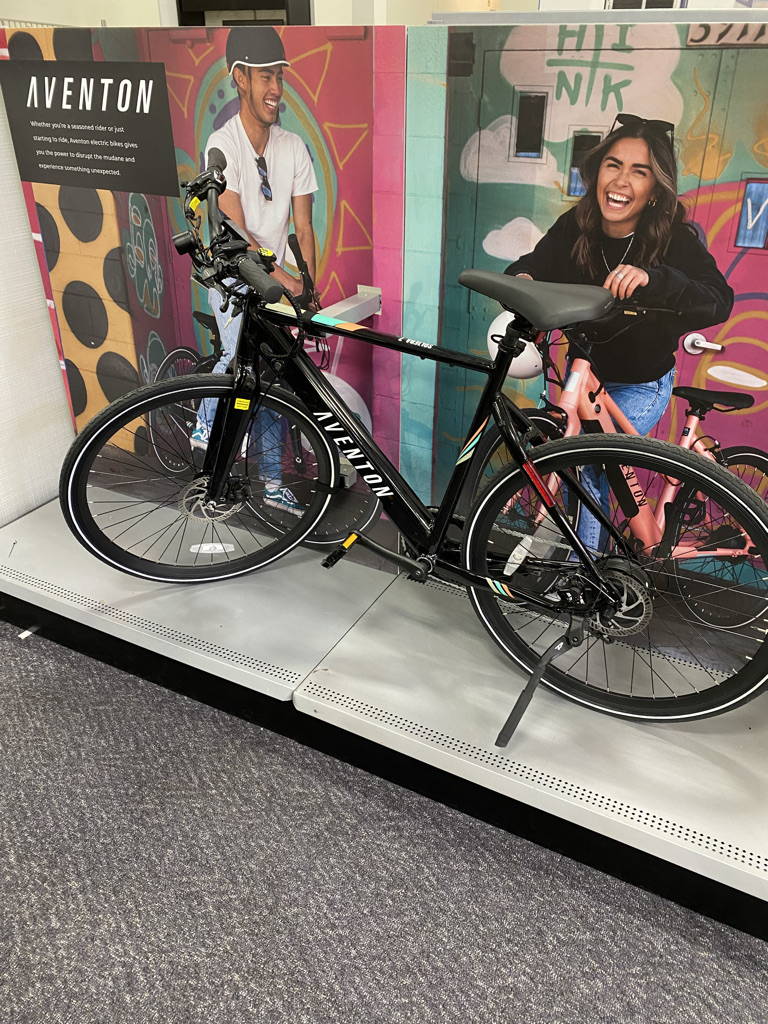 Soltera is the First in Store!
Until now, Best Buy had only carried a portion of Aventon's electric bikes online, including Aventure, Level, Pace 350, Pace 500, and Sinch, in all size, color, and frame variations as advertised directly at Aventon. Now, to add even more excitement, Best Buy's inventory of Aventon ebikes is not only expanding to include Next-Gen Pace electric bikes but is also available in-store! For the first time, Soltera 7 will not only be available to purchase online but also as the first Aventon ebike in-store through Best Buy! As Aventon's lightest electric bike, Soltera 7 is perfect for city commuters and urban dwellers looking to weave through their rides to get to their destinations. Be sure to check one out at a participating Best Buy near you!
Additional Best Buy News
Aventure and Pace 500: Best Selling for a Reason
Out of the hundreds of cyclists that have joined the Aventon family through Best Buy thus far, an overwhelming majority were Pace 500 riders followed by Aventure bikers! This tells us that our riders crave fun, have a need for speed, and aren't afraid to use their pedal power, whether they're looking to casually cruise around or cross another adventure off their bucket list.
* Check out the Pace 500, our top-selling cruiser ebike built with utmost comfort so you can ride with confidence!
* Check out the Aventure, our flagship fat tire electric bike built for all-terrain adventures and rugged riding. It'll never shy away from a challenge!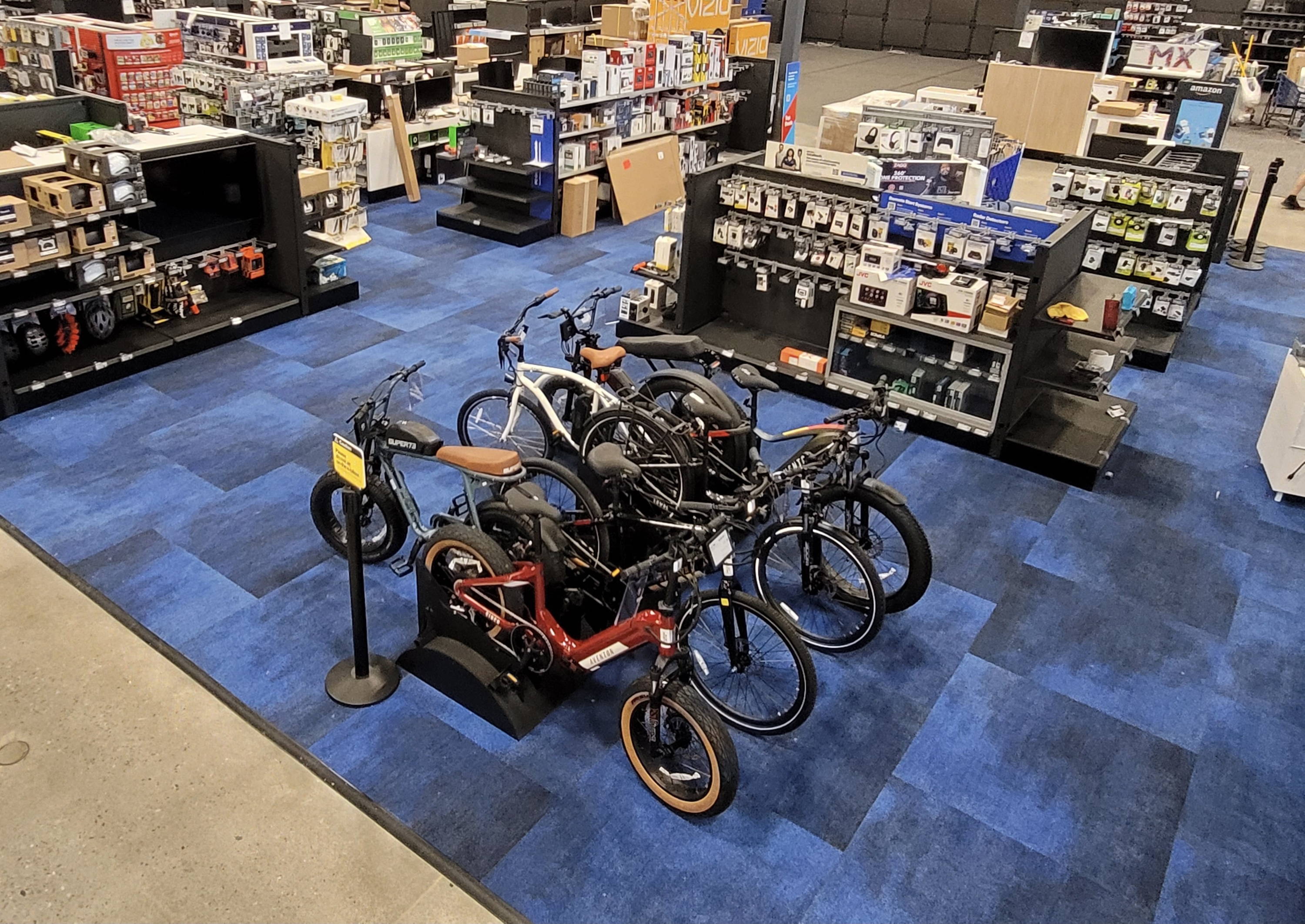 Find A Best Buy Retailer Today!
We're so grateful for all the cyclists out there that are already part of our family; They are the living, breathing testament to the fun and freedom that can come from riding electric bikes. We can't wait to get to know more of you, hear your stories, and welcome each of you to the Aventon family now through Best Buy. Check out Best Buy's Store Locator to see if a retailer near you carries Aventon electric bikes!