NFL Pro Adrian Peterson Gifts Aventon Ebikes To Teammates
November 20, 2020
On September the 27th, in the Detroit Lions' 4th quarter win over the Arizona Cardinals, Adrian Peterson passed an all-time milestone that was quite significant to both him and the team he plays for. In that game Adrian Peterson passed lifelong Detroit Lions player, Barry Sanders, to reach 7th on the list of all-time NFL Rushing Attempts.
As a thank you to his teammates who helped him to achieve this phenomenal milestone Adrian Peterson decided to gift them each a top-of-the-line novel, yet practical gift: an Aventon ebike!
We partnered with local Detroit bike shop KLM Bikes & Fitness, a great Aventon ebike sales and service center, to help facilitate this great giveaway. The players were told to turn up there at a given time but were not let into the secret of the waiting gifts. With bow ties attached and gift bags on the handles!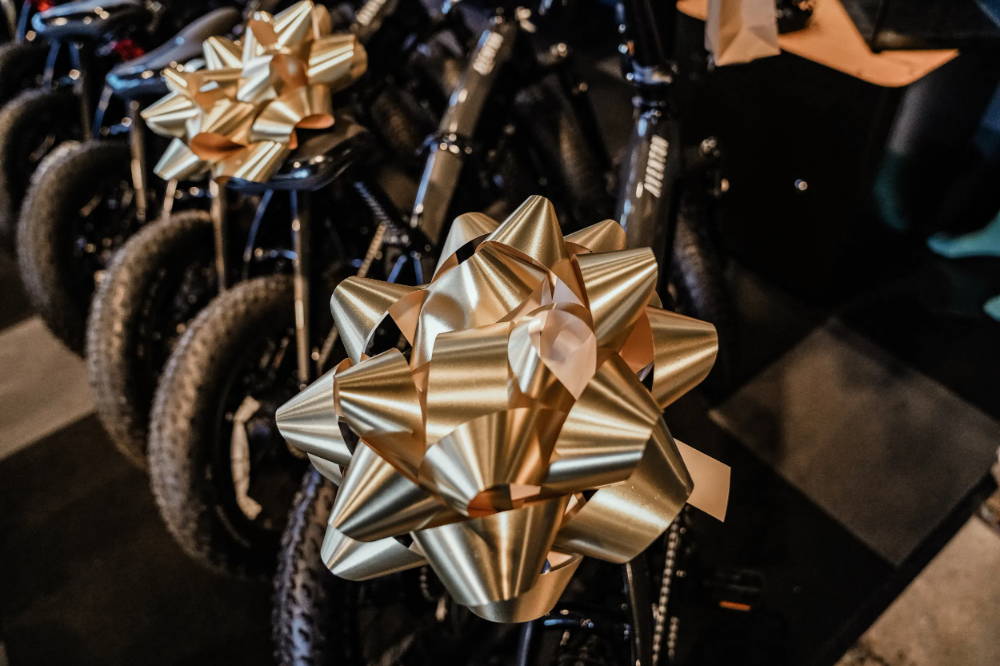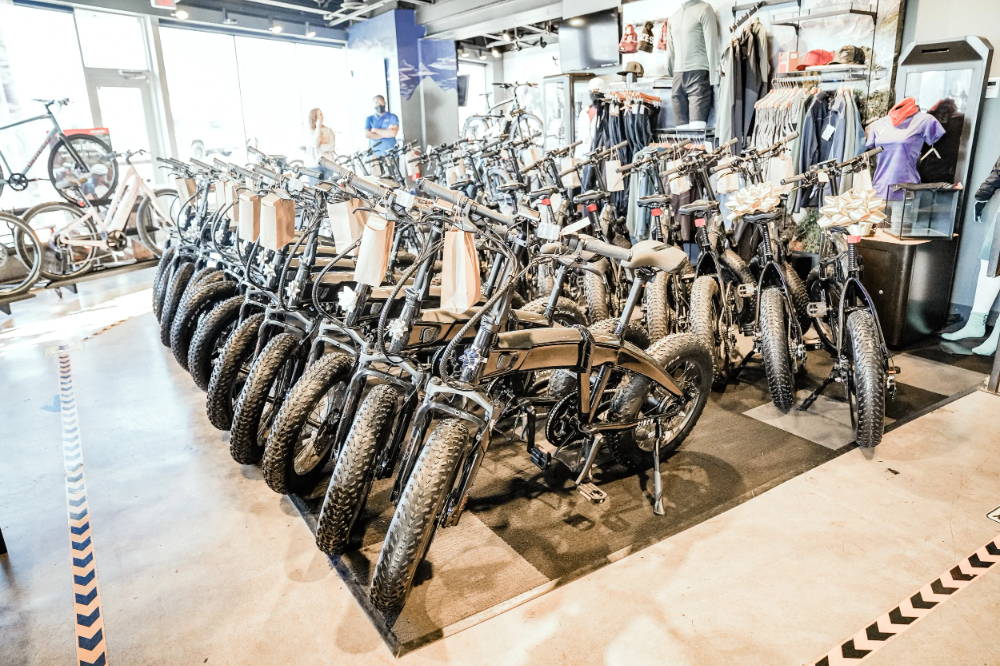 All in all, there were 25 bikes waiting for his teammates, all of whom were surprised and overjoyed with their gifts! This giveaway was held at KLM Bike and Fitness because we and Adrian wanted to ensure that his teammates could get to grips with their bikes whilst being able to ask the great professionals at the shop any questions they may have. It also allowed KLM's techs to set up the bikes for each individual rider.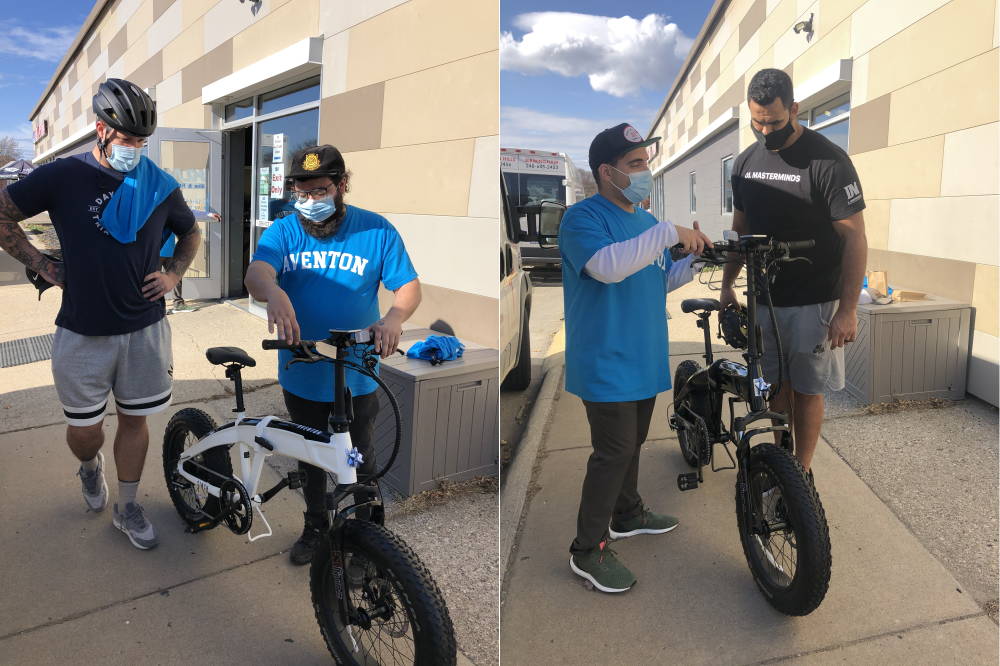 Here the NFL professionals were able to let their hair down, all CDC guidelines followed of course, and get to know their new rides. The proof is in the pudding, even though their masks you can see these guys smiling! And many of them agreed that getting on the bikes made them feel like a little kid again!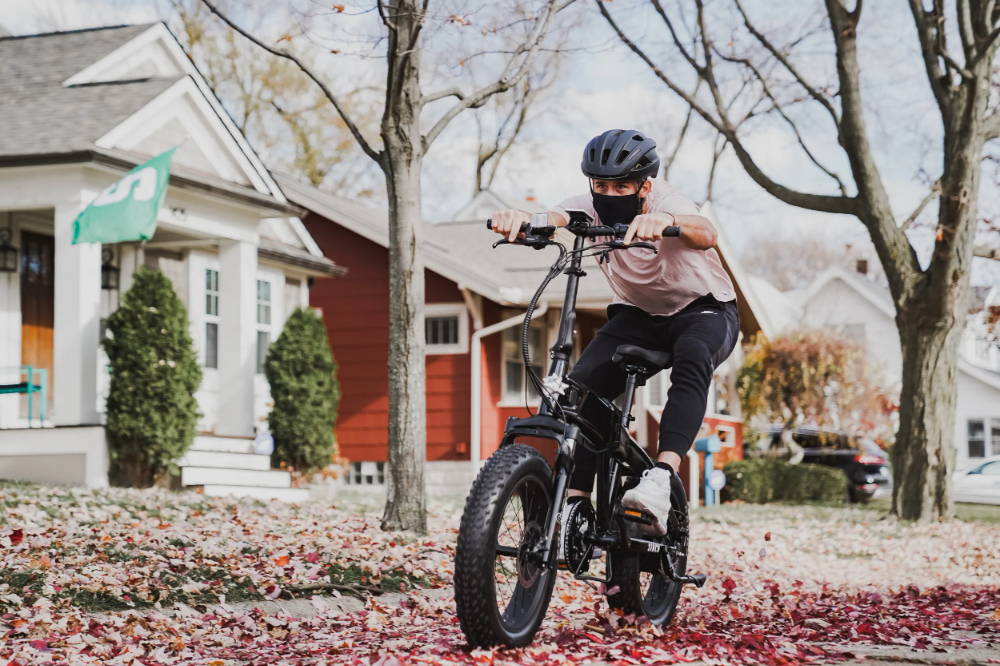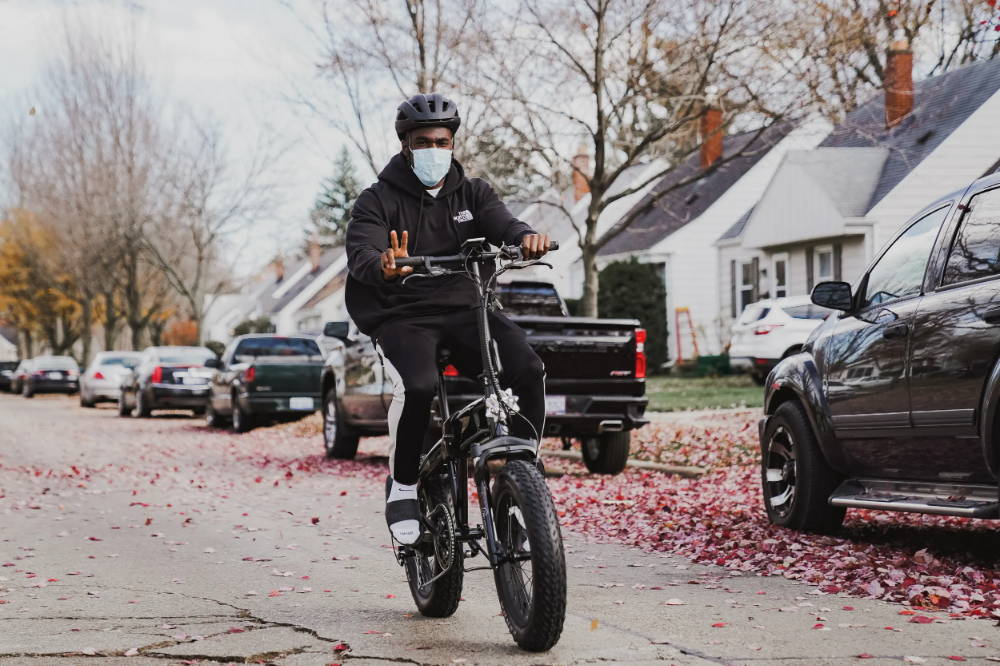 Adrian Peterson chose to gift his fellow teammates folding electric bikes by Aventon. As proof that these are some great and powerful bikes here's a photo of the bike powering a full-size NFL linebacker along at 20mph!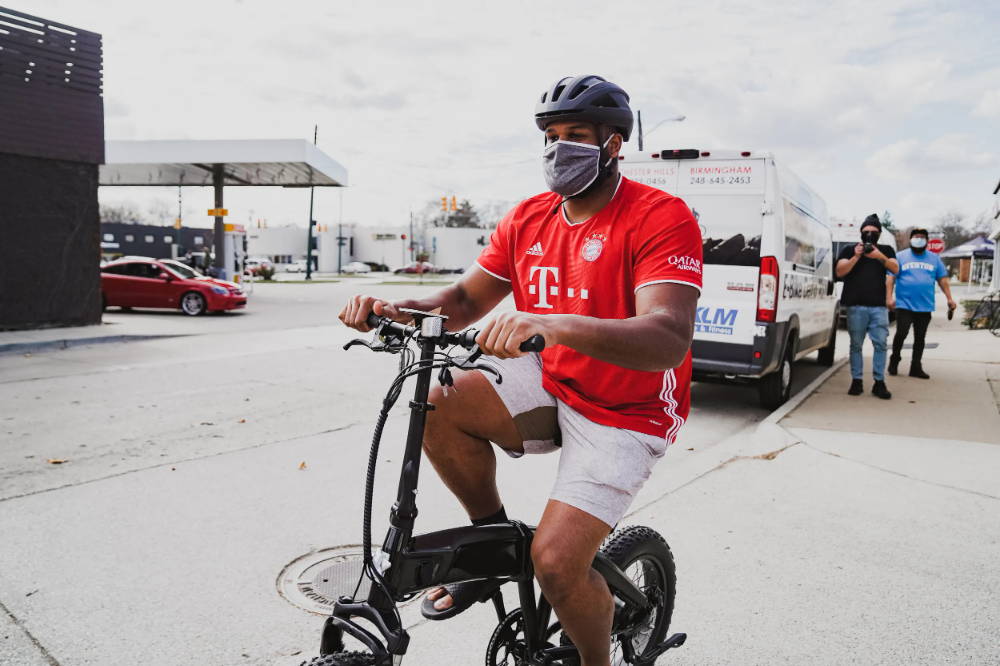 The Sinch is by far our most versatile bike. It features fat tires to ensure that you can ride it and feel comfortable on any terrain. It is also foldable, allowing it to become small, compact and able to fit almost anywhere: under a desk, in a wardrobe, and can even be stashed in the trunk of a car. It can travel up to 40 miles on a single charge, and that charge takes only 4-5hours!
Overall, we think Adrain made the best choice in gifting these super fun and versatile bikes to his teammates as a thank you for their services! And once you've tried one, we think you will too! But, for now, it's onto the next record!
Check out some more images from the event below and visit Aventon.com to find out why Adrian Peterson chose Aventon!