How to Cope With The Coronavirus While Enjoying The Outdoors
March 20, 2020
Germ Free Commuting & Social Distancing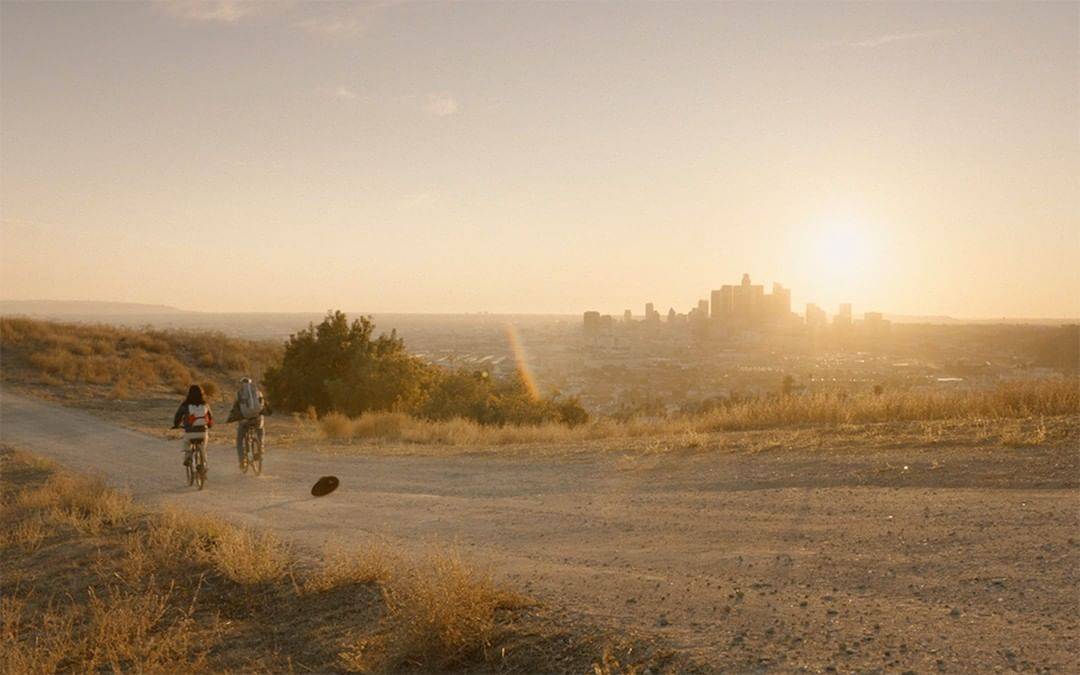 We understand that these are stressful times for many people. Even before the coronavirus outbreak became the top story of all news outlets and upended our lives, it was stressful enough balancing work and family obligations. In a span of a few days, everyone went from living normal lives to now adhering to the social distancing mandate from the World Health Organization, Center for Disease Control, and local governments. Schools are closed and certain businesses such as seated restaurants and bars have been asked to close. However, some businesses can't close down and must remain open. For people who take public transportation to work, it can be especially stressful and even dangerous given the pervasive way the Covid-19 virus spreads in crowded spaces. Science and common sense both say that balancing staying home and getting fresh air are ideal ways to approach self quarantine. This means getting outside often whether to walk or ride your bike.
The biggest trending topic on LinkedIn the past couple of weeks has been companies allowing their employees to work from home to avoid the spread of the coronavirus. However, not everyone has the luxury of being able to work remotely. For those who still use mass transit systems, cycling is a great alternative to their commute. Besides the many benefits that we've previously mentioned, riding your bike to work to avoid crowds might be one of the most sound things you can do for yourself. While you can use public ride-sharing bike programs, we all know that they are not the most clean mode of transportation since they are for public use with perhaps hundreds of people who have used them without any cleaning. In fact, many of them have stopped their service altogether as a response to the coronavirus pandemic.
If there is a silver lining to this pandemic, it has created a boom in cycling interest throughout the country as the New York Times article this week pointed out. The article covered how people in large cities have picked up biking again and are commuting to work as a germ free mode of transportation. Cycling is clean and hygienic, good for the environment, and a great way to work out your coronavirus anxieties. Bikes are a great way to get rid of cabin fever and live your life outside the confines of walls. We encourage you to ride your bike, encourage your friends and family to ride their bikes, play outside as you social distance yourself. Many events are canceled but riding bikes isn't canceled.
Despite all the bad news on covid-19, officials are saying that it's safe to be outside and be active with cycling, running, walking, etc. We wholeheartedly agree with this and we encourage people to stay active to keep themselves fit because we all know that staying healthy is good for your immune system. We would also encourage everyone to stay mentally active too. Now is a great time to read book that you've been putting off, call your friends that you haven't talked to in a long time to reconnect. While we are apart physically, we are all more connected than ever before.
At Aventon, we are committed to you, our customers and fans! During this uncertain time, we have put protocols in place to keep our team and you as safe as possible from covid-19. We also want to remind everyone to practice social distancing but without sacrificing what you all love to do so much - ride!
There are many ways to still enjoy riding your bike and getting some fresh air without the crowds. We encourage you all to continue to get outside by taking your bike for a ride. Plan local outings with your loved ones that include a great ride and a picnic nearby, or enjoy some local trails you've been meaning to try. Of course your safety is of utmost importance to us, so please continue to follow the sound advice of the Center for Disease Control and avoid crowded areas, practice social distancing, and wash your hands often! And for those essentials that you may need, plan to pick them up on your bike, giving you an opportunity to get some fresh air, without having to worry about sharing your bike with anyone else.
These are just a few ways you can combat cabin fever during this sensitive time, while also following the CDC protocols to stay healthy and minimize the spread of the coronavirus. You are an extremely creative and inspiring group, and we know that you will have even more innovative and unique ways to enjoy your bike during this time of self-quarantine. We look forward to continuing to serve you, and can't wait to see all the great things you do on your bike!
We are all in this together. Whatever form of social distancing you prefer, we are here to help with our bikes. Aventon ebikes are a great way to avoid the crowds and get away from it. Self-quarantine just got better and easier with our ebikes.
---