Aventon Partners with Metrolink During Bike-to-Work Week
May 17, 2021
Metrolink, as we're sure you probably know, is the train service that links six of Southern California's counties. They pride themselves on the contribution their services have made to a healthier environment, as well as the high quality of service they provide to Southern Californians and all those who visit our spectacular little slice of the world.
Metrolink has long supported people using their bikes and ebikes to connect their final destination with their use of their rail service. They offer space for bikes on board every carriage and they have recently increased their bike carrying capacity and added special "bike cars" that can fit up to 9 bikes on the lower level with additional space for surfboards too!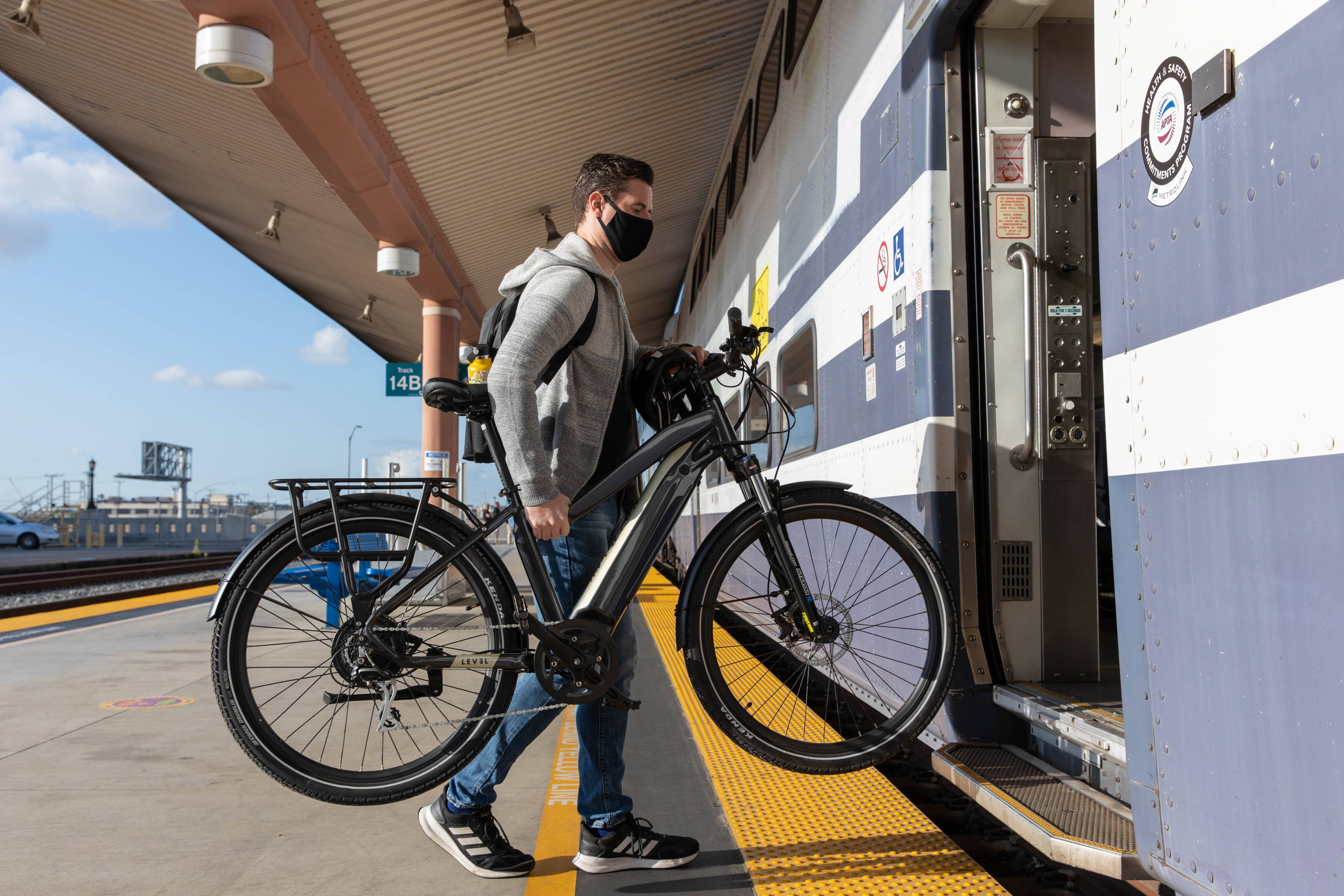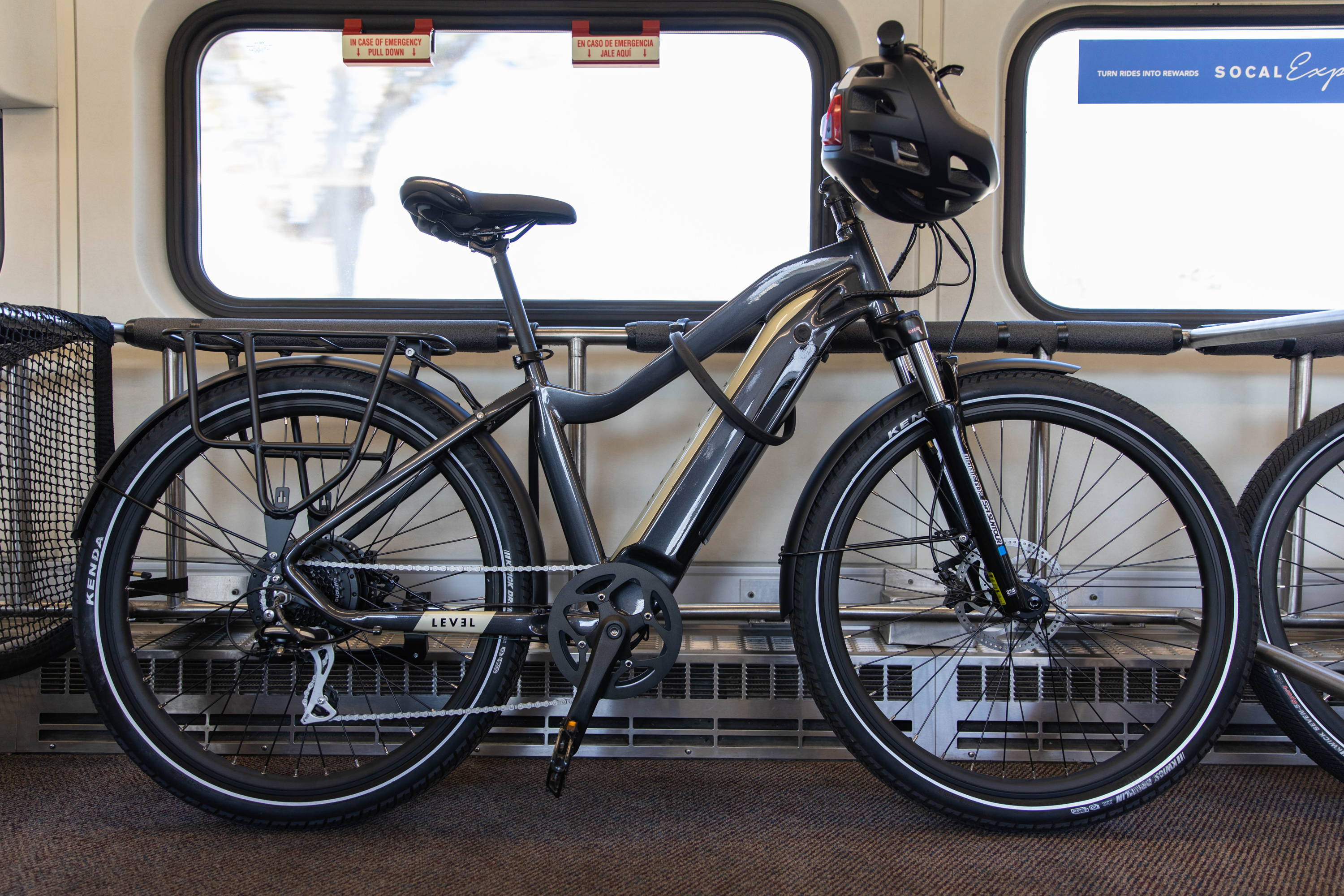 Bike Month runs for the whole month of May and the week of May 17th-21st has been designated as bike-to-work week, for which, Metrolink are offering free rides to those who use a combination of rail and bike to commute! So, if you've been considering changing up your commute then this is going to be the perfect spring week to see how commuting using a combination of rail and ebike fits with you! Riders who snap themselves with their bike and tag it on social media with #MetrolinkBikeMonth will have a chance to be featured on Metrolink's social media.
Also remember that Aventon has you covered with Tips for Commuting Via Ebike, an analysis of How Much Money Can Ebike Commuting Save You? and, if you need many more reasons than more money in your pocket, we also wrote a piece covering The Environmental Impacts of Riding an Ebike!
We're also excited to announce that Aventon has partnered with Metrolink to spread the word about Bike Month, Bike-to-Work Week, and the overall increase in accessibility for those wanting to take their bikes and ebikes on the train service with them. To help spread the word even further we're offering one lucky entrant the chance to win a brand new PACE 500 Ebike! Just head over to the Metrolink Bike Month Page, scroll down and fill out the simple entry form to be in with the chance of being the lucky winner! Forward it to your friends and family too to give them a free chance to transform their lives!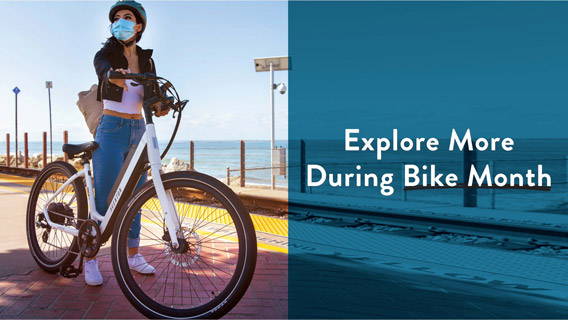 To help further incentivize people to get on the train with their bikes AllTrails has joined in for Bike Month and curated a list of bike trails and bike-friendly excursions in the SoCal region called "Two-Wheelers and Train Tracks". All these trails and excursions are located within two miles of a Metrolink stop. So, if you're not using the train and your bike to commute, you now have options, and no excuse, to use two-wheels and train tracks to explore even further afield than you previously thought!
Last, and certainly not least, the Los Angeles County Bike Coalition, LACBC, have gotten on board with Metrolink for bike month and are hosting a webinar covering how to bike safely and considerately when using public transport. This is hosted online on Tuesday May 18th from 12pm - 1pm. You can quickly and easily register here!
Ensuring that we are considerate of others whilst sharing public spaces and public roads and paths is paramount to the further inclusion of cycling and ebikes as a widely accepted method of transportation; and we all want that! So get out there, enjoy the beautiful spring sunshine, do well, bike further, and marvel at the beautiful corner of the world which we all call home!