Aventon Dealer Spotlight: Bicycle Warehouse
January 21, 2022
For this month's spotlight, we want to highlight a local bike shop and Aventon authorized dealer that's quite literally near and dear to our headquarters in Southern California. We had the pleasure of virtually chatting with Debbe, founder and owner of Bicycle Warehouse, who shared with us not just her passion for bikes and the store's founding story, but what motivates her and her team to keep doing what they love. Founded and currently located throughout five locations in sunny SoCal, Bicycle Warehouse is a destination for all bike enthusiasts alike, from mountain bikers to ebike riders. Not to mention, their fully online retail store allows people from all over the United States to connect, shop, and turn into life-long friends. Bicycle Warehouse is owned by the kind-hearted, knowledgeable, and caring wife and husband duo, Debbe and Mike Simmons!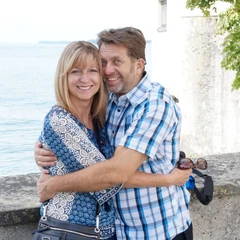 The Birth and Growth of Bicycle Warehouse
On July 4th of this year, Bicycle Warehouse will be turning the big 3-0! But let's backtrack a bit. Debbe and her husband Mike, who is also a founding member of Bicycle Warehouse, married in November of 1991. About a month after their wedding, Debbe's girlfriend ended things with her boyfriend at the time, Joe, who was one of Mike's mountain biking buddies, who then ended up moving in with the newlywed couple.
Mike and Joe loved mountain biking but the biking duo felt they weren't treated very well any time they'd visit bike shops; Debbe saw the first-hand effects this had on her husband. During this time, Debbe worked at UCSD while Mike and Joe were entrepreneurs who owned separate businesses. Given the lack of superb service at bike shops, their first thought was to start a catalog business for mountain bikes. However, to start a catalog business, one needed to have a retail store. Thus, the idea was born! Combining all their knowledge, resources and eventually selling the two companies, the trio found their first space in Pacific Beach, a popular subsection of San Diego, building out their dream mountain bike shop and officially opening 'Mountain Bike Warehouse' in 1992! Their motto was simple: treat everybody like a friend.
Debbe remained working full-time at UCSD and helped manage the shop overnights and on weekends until the couple parted ways with Joe. On their 10 year anniversary, they expanded from selling only mountain bikes to all types of bicycles, rebranding themselves as Bicycle Warehouse. Now, with five locations, 27 employees, and a fully online retail store, Debbe oversees the day-to-day operations, works full time, and loves every moment of it!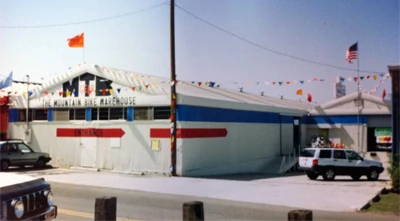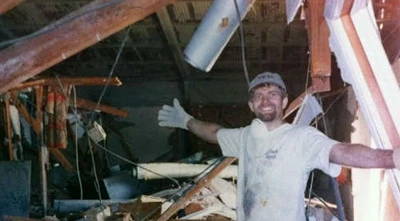 Photo One: Opening day of Mountain Bike Warehouse on July 4th, 1992; Photo Two: Mike smashing the walls and getting the store ready.
How Starbucks Led to Aventon Ebikes
Arguably one of Debbe's favorite stories to retell is the one that unexpectedly led her to Aventon. While in the drive-thru lane at Starbucks with Bicycle Warehouse's General Manager, Ulysses, she thought it was time to carry another ebike brand. One of her and Mike's closest friends and business competitors (and one of our Aventon dealers!) is Erik's Bike Shop in Minnesota. She figured, 'Let me check Erik's to see what they're carrying.' She was drawn to his selection of Aventon because of their design and reached out to Erik to get his thoughts on both the brand and the bikes. Within no time, Bicycle Warehouse became a reputable and high-volume Aventon retailer!
Debbe told us her customer's favorites are the Aventure, Sinch, and Pace model ebikes. While shoppers visit Bicycle Warehouse for a variety of different riding reasons, from needing fat tire bikes for adventure to cruiser styles for casual riding, her number one bestseller is the black Sinch ebike. Debbe says that her favorite things about Aventon ebikes are also most of her customer's favorites: the look, feel, and most importantly, design. She told us that the look of the bike stood out to her first: "they just look good, from the colors to the quality." She says while some ebikes can simply look cheesy, Aventon is sleek, sturdy, and elegant in both design and performance.
Bicycle Warehouse's World Class Customer Service
The foundation for a successful business is one where employees are happy, cared for, and listened to, so they can be better equipped and motivated to provide remarkable care to customers. Debbe has embodied this philosophy and embedded it into the culture that Bicycle Warehouse has diligently worked to cultivate. Debbe says that while their company's motto is to treat everyone like a friend, this rings exceptionally true for her team. As they are the ones who are forward-facing to the shop's guests, interacting face-to-face and toe-to-toe, she believes it is imperative to take the best care of her team. By doing so, she's developed a great team of people who want to help others find the bikes that are going to work for them.
#GiveASh*T
Debbe told us about one of her earliest customer experiences; an individual came in one day who was somewhat stand-offish. Embodying her motto, she kindly approached the customer to see if she could talk into why he was there, breaking down his barriers. He eventually opened up and at the end of their conversion, thanked her for being so nice, saying his father passed away the day before and he didn't know where to go: he loved bikes but didn't feel good because of his recent loss, so he just wanted to look at something that would lift his spirits.
Debbe told us, "You don't know what's going on with that person who walked in your door or why they're there, so give them a chance. Give them extra space and be kind because you don't know how you're going to make a difference in their life." To her, it's so much more than just selling bikes. It's fostering a space where people can feel safe and comfortable enough to visit and share their experiences. At the end of the day, biking is Bicycle Warehouse's passion, and their goal is to authentically connect with their guests and genuinely share and spread that passion for biking. So much so, that their team has a saying, which is at the forefront of every encounter and interaction: to #GiveASh*t.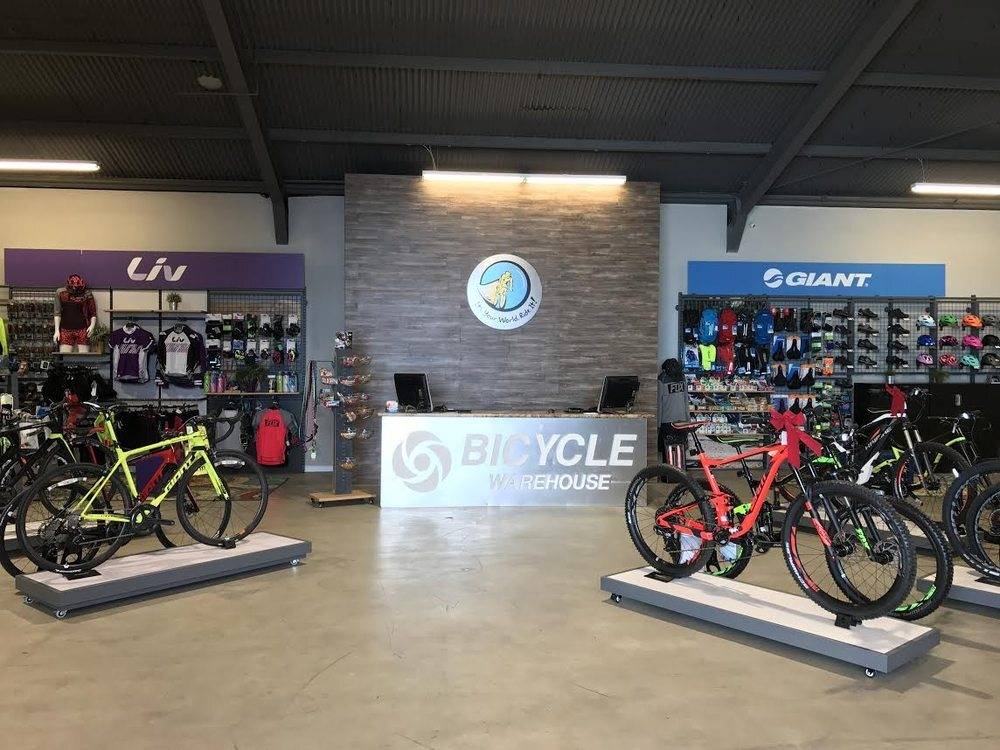 Bicycle Warehouse's Special Services
Whether you're in the market to buy an ebike but don't know where to start, are looking to shop small and support local businesses, or get support for an ebike you own, here's an overview of some of the services offered at Bicycle Warehouse. Plus, chatting with Debbe and her team of educated, fun, and caring experts is just the added bonus!
Test Rides
Bicycle Warehouse both offers and encourages test riding demo bikes. Oftentimes, consumers may come in with a select ebike in mind, and it isn't until they physically get the feel and performance of the E-bike, do they know whether it is right for them! The team at Bicycle Warehouse encourages their guests to seek out test rides as a way to make sure they like how the bike feels. More so, to ensure they find the correct fit.
Debbe says some of the most common FAQs her team receives are 'What kinda bike do I need?' and 'What's my size?' Through in-depth conversations and plentiful test rides, her team's goal is not only to find the right style and size electric bike for the guests' needs but also to give them the tools they need to customize the bike to their preferences, from adjusting the handlebars to seat height. Walking guests through that knowledge will empower them to feel more comfortable on their ebike and, in return, have more confident rides!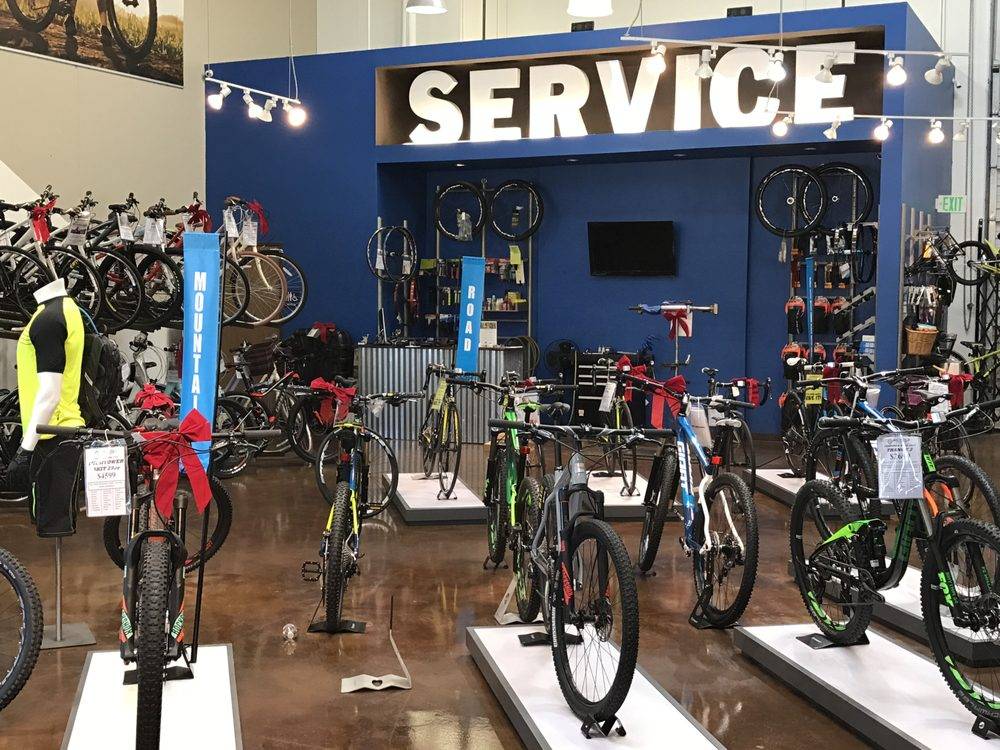 Servicing and Free Bike Checks
Bicycle Warehouse works to provide on-the-spot support, service requests, and care when and where they can. With their five retail stores located throughout areas with access to plentiful trails, city, and urbanscapes to explore, Debbe knows that having a fully functioning electric bike is crucial. Another component of their mission: to keep your bike running like new so you always have an awesome ride.
As such, they repair and service all bicycle purchases from Bicycle Warehouse in addition to providing bicycle owners an estimated turnaround time. In addition to their service department, their 5 retail stores all offer a free detailed inspection! Perfect for those moments where you aren't sure what exactly your electric bike needs, giving you peace of mind figuring it out!
Rewards
Bicycle Warehouse also offers a Rewards Program unique to its stores, to award their shoppers for their loyalty and support! Shoppers can earn points on all parts, accessories, and clothing purchases, in addition to a few other quick and easy ways to earn like following on social media and inputting one's birthday. Not to mention, you even get a reward for signing up! Simply sign up, earn as you shop, and redeem your rewards at checkout!
Ready to Check Out Bicycle Warehouse?
Bicycle Warehouse is a staple in the community and a go-to for many who are local to San Diego and beyond! While people typically arrive at one of their five locations with a general idea of what they're looking for, ultimately, it's their passion for pedaling and people-first philosophy that maintains guests' connection to Bicycle Warehouse. You can check out their online store here, view their locations and locate contact information here, and get information about services here! And if you're inquiring about test riding or purchasing an Aventon ebike or would just like to experience some of Debbe and her team's wonderful customer service for yourself, stop by Bicycle Warehouse in a number of locations throughout San Diego, California!